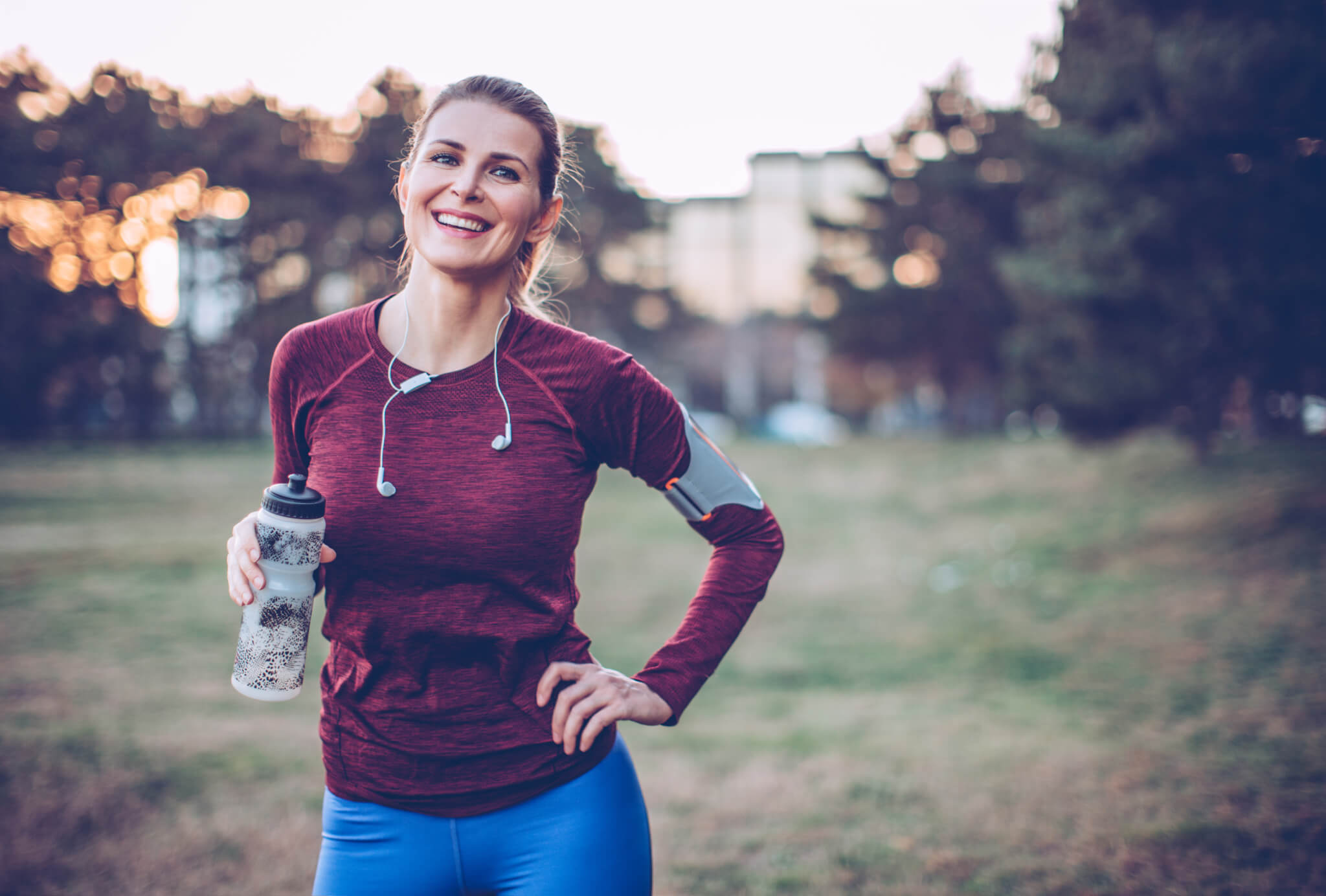 Imagine getting fit for life. Here's the "lite" at the end of your tunnel. The Shaklee 180 program is the beginning of your journey to a leaner, healthier, more energized you.* For weight loss that lasts, it isn't just food or exercise alone—you need the right nutrition and the right support tools. Shaklee 180® is clinically tested weight-loss products‡—and a program to help you succeed.
Our products are based on the foremost scientific research and designed to help you burn fat and retain muscle.
Burn fat, not muscle. Most conventional diets cause you to lose muscle along with fat, slowing down your metabolism and making it easier to regain weight. But the Shaklee 180 Program is Powered by Leucine® to make sure that nearly every pound you shed is fat.*
Support & tools. When you purchase the Shaklee 180 Turnaround Kit, and the Shaklee 180 Starter Kit , you will receive a Shaklee 180 Program Guide with step-by-step program instructions and support plus Free Shaklee Membership, allowing you access to even more helpful tips and expert advice to support you along every step of your weight-loss journey.†
See the results. When you lose fat, not muscle, you can see and feel the difference. We know that achieving your weight goal is the ultimate reward, so we'll help you learn how to stay that way.
The Shaklee Life Energizing Shake is the foundation of the Shaklee 180 Program and a convenient way to help you achieve a healthy weight and help increase your energy.* This protein-rich shake delivers the goodness of a complete meal to get you through the day and help you feel fuller longer. Available in soy and non-soy formulas.
16 grams of proprietary, ultra-pure, plant-based, non-GMO protein with precise ratios of 9 essential amino acids, optimized for high protein quality
Powered by Leucine® to help preserve lean muscle and achieve a healthier weight*
Powerful patent-pending combination of prebiotics and one billion CFU of patented probiotics to support digestive and immune health*
Contains omega-3 (ALA), an essential fatty acid that supports heart and brain health*
The Shaklee 180 program also features the Shaklee 180 Meal-in-a-Bar and Snack Bars Powered by Leucine®, plus Snack Crisps, Metabolic Boost, and Energizing Teas.
Learn more about the Shaklee 180 program and products.
‡ The weight-loss portion of the Shaklee 180 Program was tested in a preliminary 12-week clinical study. Meal-in-a-Bar was not included in this study. In a 9-month study, the use of Shaklee Life Energizing. Shake Mix post exercise, plus daily use of Shaklee Vitalizer improved lean body mass and other markers of health better than exercise alone.
*These statements have not been evaluated by the Food and Drug Administration. These products are not intended to diagnose, treat, cure or prevent any disease.