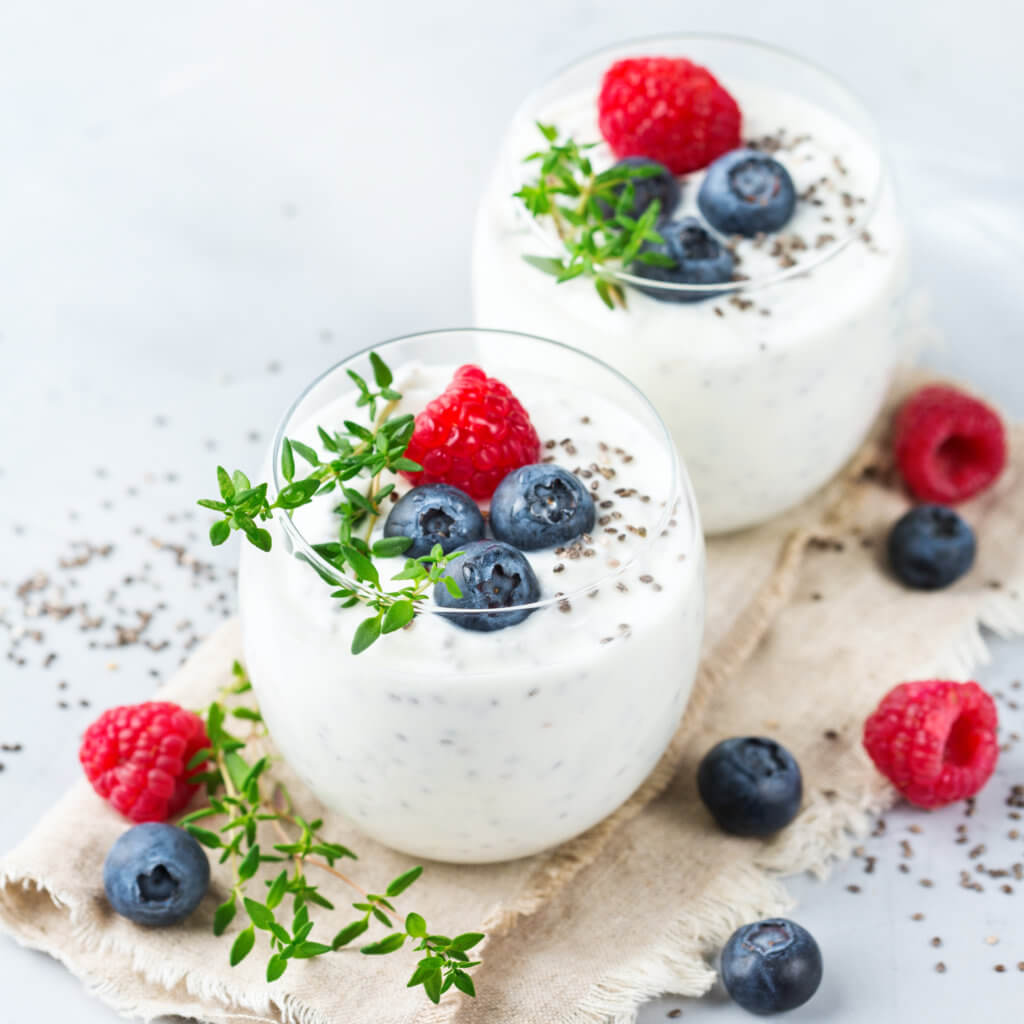 Weekend is almost here and if you are craving a delicious pudding, this is the perfect recipe for you! Makes 2 servings.
Ingredients:
2 scoops Vanilla Life Energizing Shake™
1 cup milk of choice
1/2 Tbsp. raw organic honey
A pinch of cinnamon powder
3 Tbsp. chia seeds
Ice as needed.
Raspberries and blueberries for topping / or fruit of choice
Directions:
Blend all ingredients except the chia seeds together until creamy. Transfer to a bowl, add the chia seeds and combine well. Let it stand for 5 minutes, give it another stir/shake to break up any clumps of chia seeds, cover and put the mixture in the fridge to "set-up" for 3-4 hours or overnight.When ready to serve, divide the mixture between two bowls, top the pudding with berries of your choice and enjoy.