Life is peachy again. For a limited time only, one of our top seasonal Life Shake™ flavors is back, Summer Peach. If sunshine had a flavor, this would be it. Not only do you get a taste of summer, but our Summer Peach Life Shake is back with a new plant protein formula that contains a proprietary Shaklee blend of pea protein, organic chia seed protein, and organic pumpkin seed protein.
Like all our Life Shakes, Summer Peach Life Shake not only packs a lot of flavor but tons of nutritional benefits as well. Mix two scoops with your favorite dairy or dairy substitute beverage and you'll have plenty of reasons to love this complete meal-in-a-glass.
2 Scoops of Life Shake Give You:
20 grams of ultra-pure, non-GMO protein
The protein in Life Shake contains precise ratios of all 9 essential amino acids to support energy and satiety.
24 essential vitamins and minerals
These nutrients help support heart, brain, immune, and overall health.
6 grams of dietary fiber and a proprietary prebiotic from an ancient grains blend
The fiber and prebiotic in Life Shake help support digestive health and regularity.
A perfectly sweetened low-glycemic meal
Life Shake uses our new sweetener system: Reb M (Rebaudioside M), a natural, non-GMO, zero-calorie sweetener sustainably made via sugarcane fermentation, combined with 5 grams of natural cane sugar.
Kosher, vegan, gluten-free, lactose-free, dairy-free, non-GMO, and keto-compatible ingredients
There are also no artificial flavors, sweeteners, or preservatives.
Another great thing about Life Shake is that you can get creative with every scoop. Try it in shakes, smoothies, snacks, or baked goods. If you need some ideas, we asked Shaklee Ambassador, Stacey Foley to share a few more ways to add sunshine to your day with Summer Peach Life Shake. Try one of her recipes below.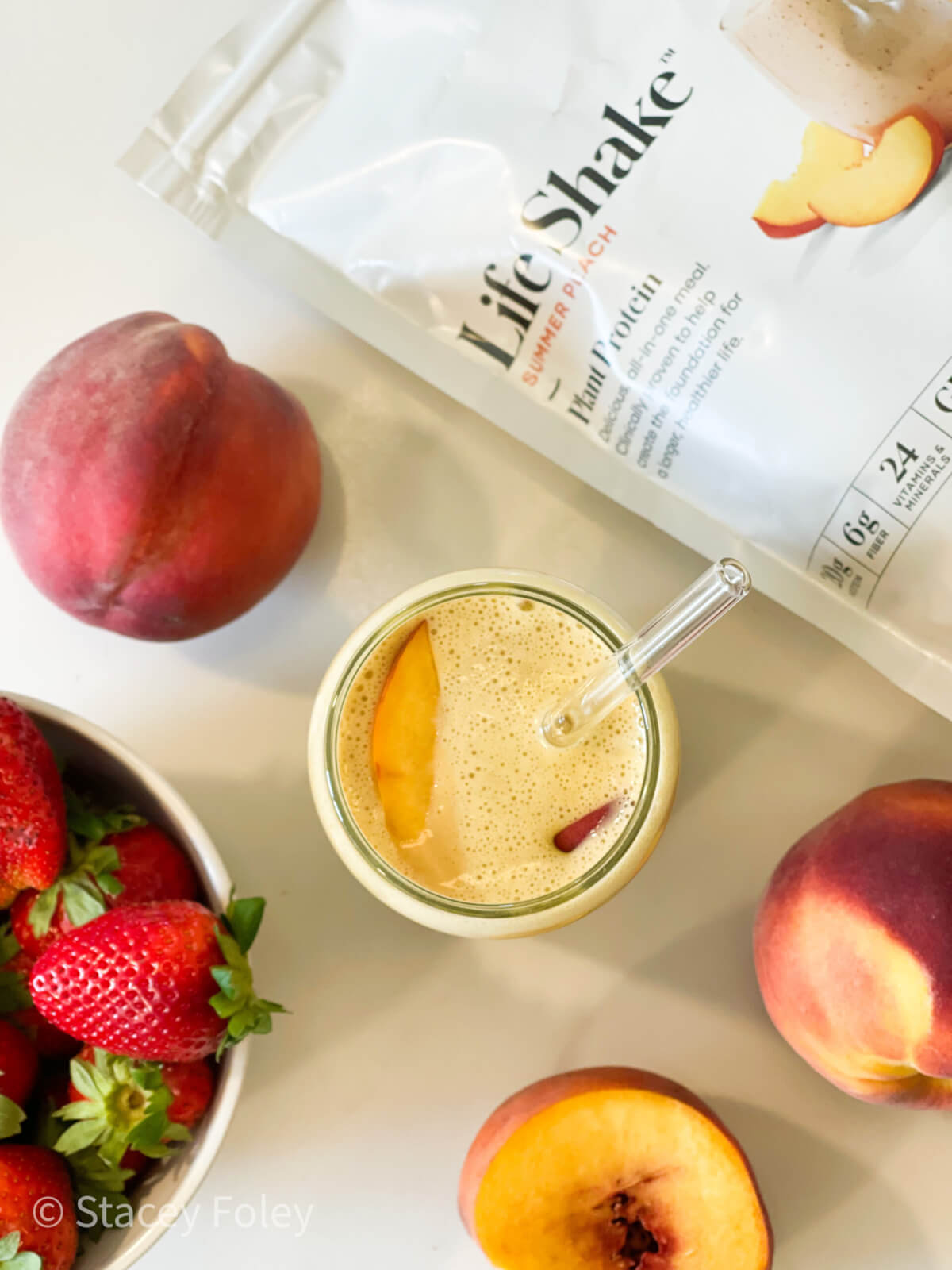 Peach Protein Smoothie
Ingredients:
½ a frozen banana
1 cup milk of choice
1 cup of frozen peaches
2 scoops of Peach Life Shake

Directions:
Combine all ingredients in a blender and blend until well incorporated.
Pour in a glass and serve immediately.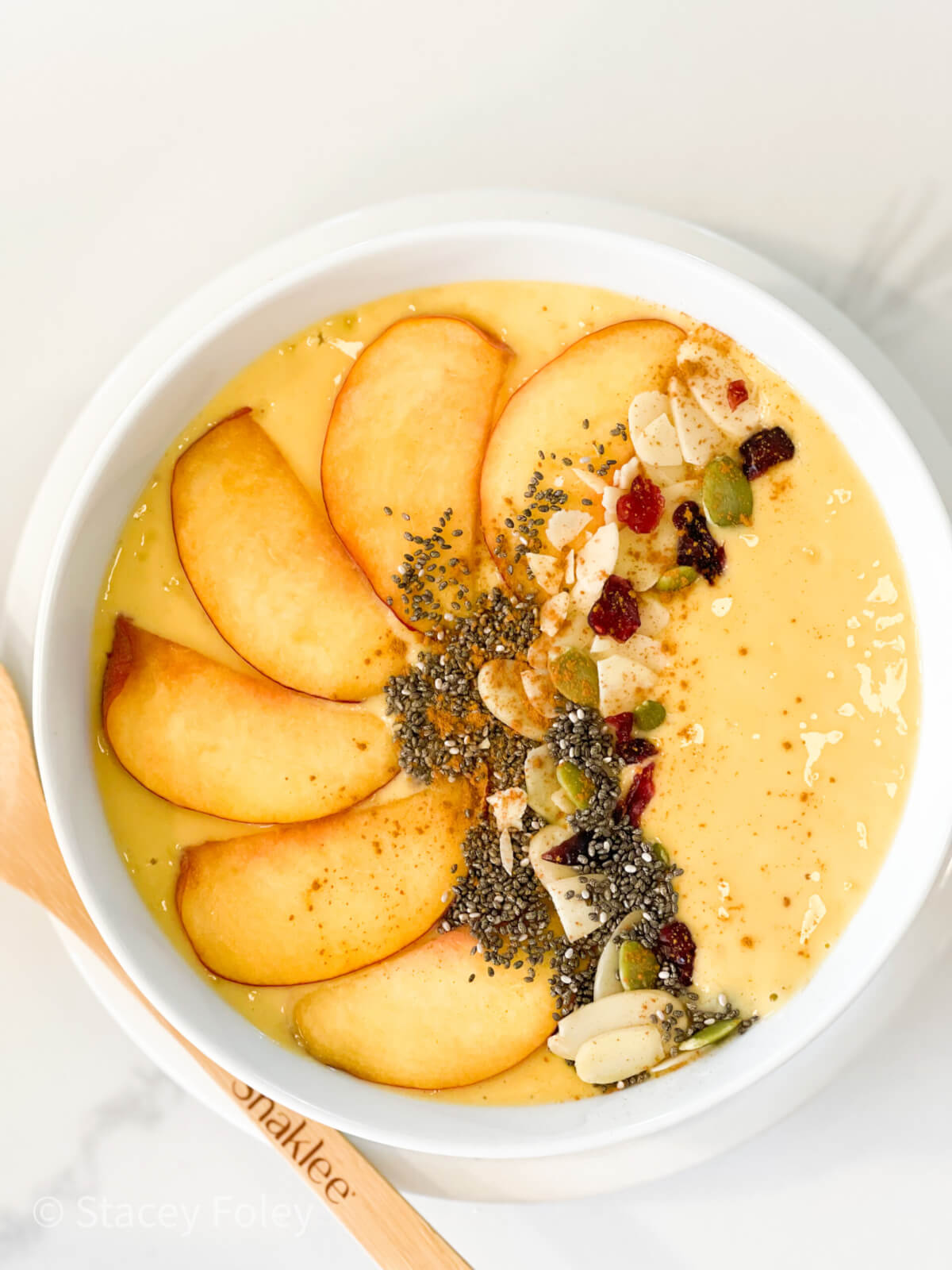 Peach Cobbler Protein Smoothie Bowl
Ingredients:
2 scoops of Peach Life Shake
1 cup of frozen peaches
½ a frozen mango
1 cup milk of choice
½ cup of Greek yogurt
Dash of almond extract
Directions:
Combine all ingredients in a blender and blend until smooth.
Top with fresh peaches, chia seeds, slivered almonds, dried cranberries, pumpkin seeds, and cinnamon.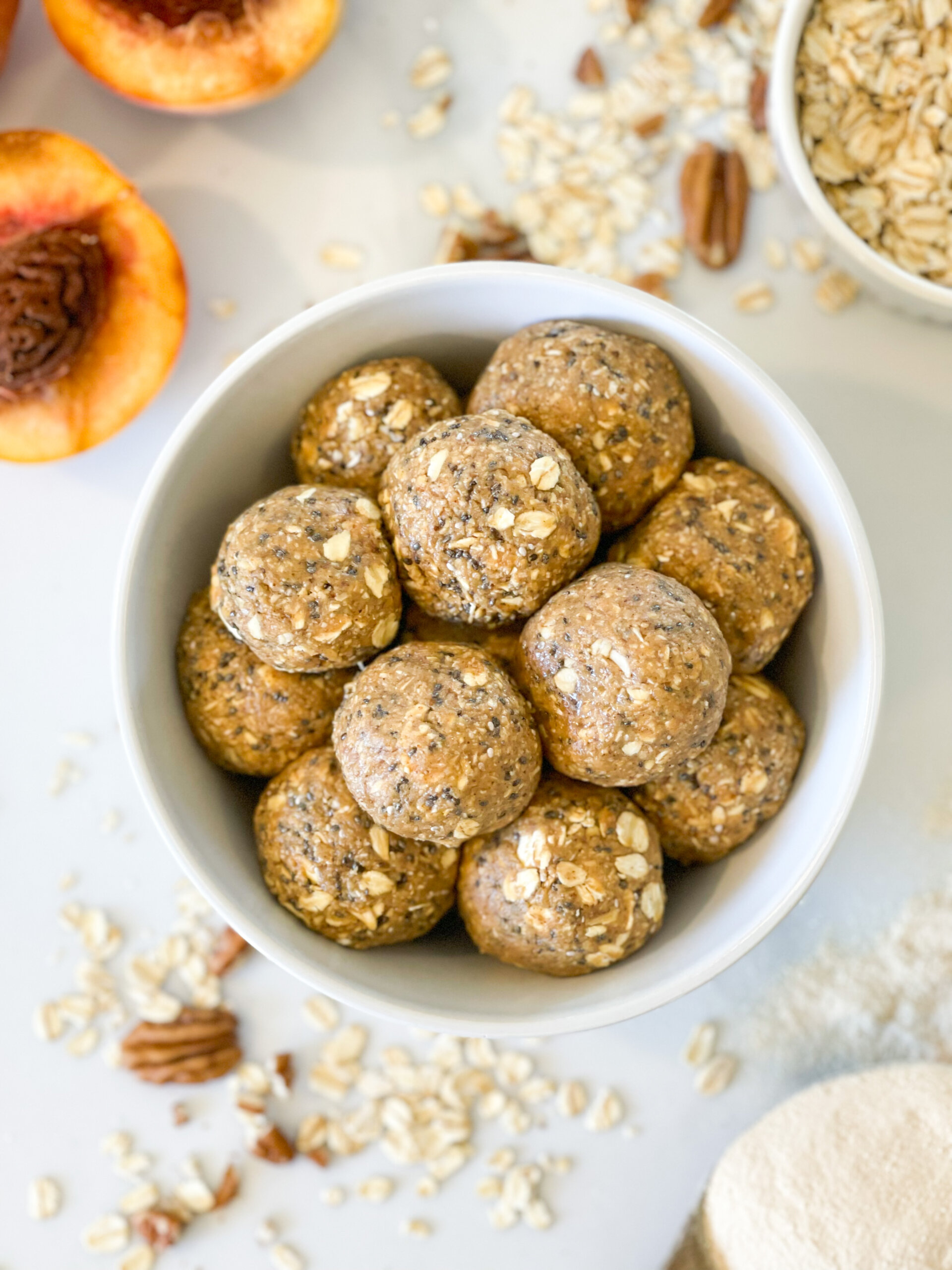 Peach Cobbler Energy Bites
Ingredients:
2 scoops of Peach Life Shake
1 package of Peach Energizing Tea
1 1/4 cup oats
1/4 cup chopped pecans
1/2 cup of maple syrup
2 tbsp of chia seeds
1/4 cup almond butter
1 tsp cinnamon
2 tsp pure vanilla extract
Directions:
Blend all together in food processor or by hand until well incorporated.
Roll into balls and refrigerate in air tight container.
Shake Up Spring with a Taste of Summer
Summer Peach Life Shake is only available for a limited time, so stock up while you can. And if you have your own creative ways to use Life Shake, share them on social media and tag us @shakleehq.