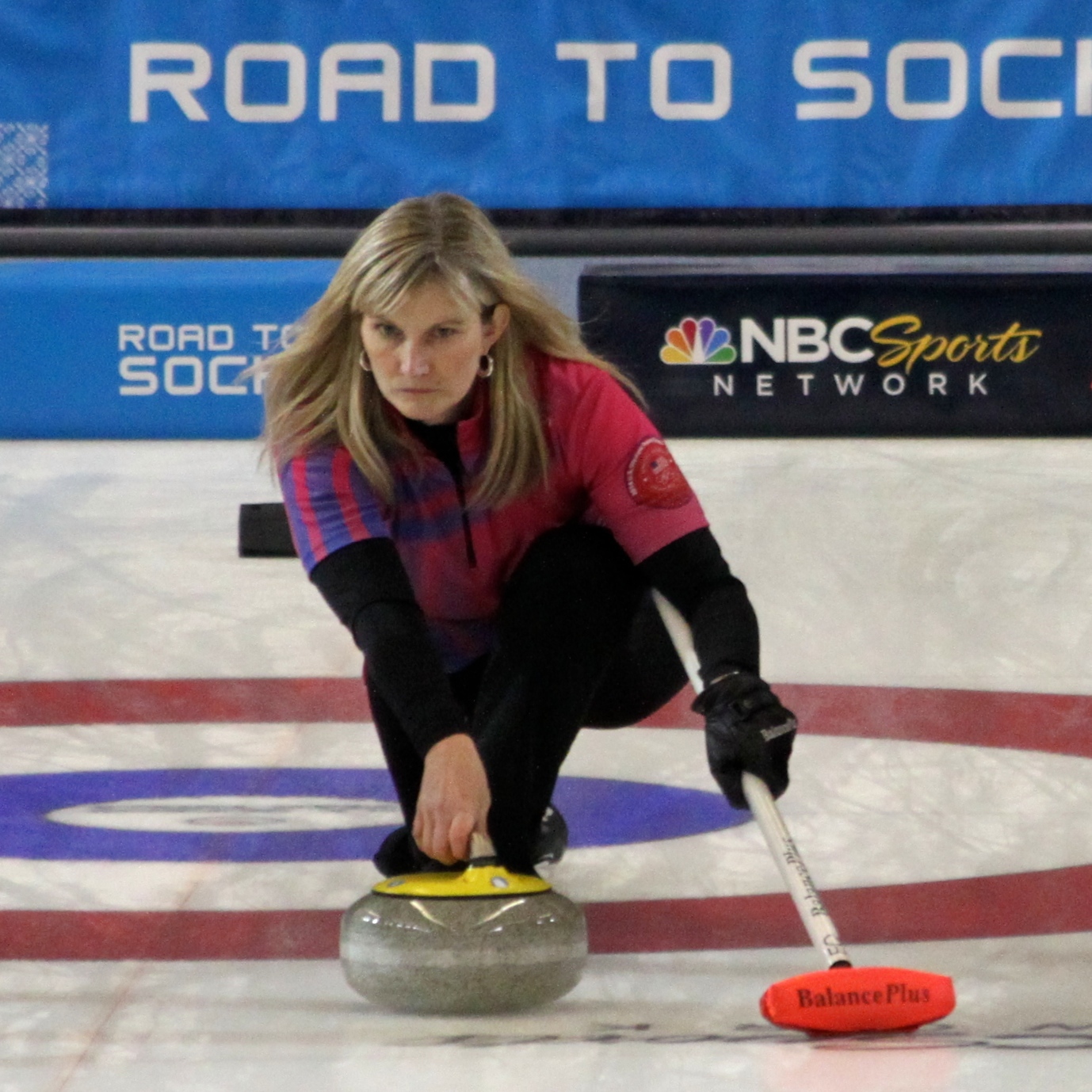 You are one of the youngest members of the team at 15 years old, standing on the curling sheet with the eyes of the world upon you. You glide into a perfect curling "throw," sending the 40-pound stone down the centerline. The sweepers begin their frenetic churning and then you throw the perfect caroming shot to help seal a victory. Imagine it!
No imagining necessary for Shaklee Pure Performance Team athlete Erika Brown, who made that world debut in Calgary w-a-a-a-y back in 1988. She represented the US Team again in 1998 in Nagano and most recently in 2014 in Sochi. And in the past 30 years, she's participated in more World Championships than any other American woman, demonstrating a longevity enjoyed by only a handful of athletes worldwide.
How did she do it? The better question is how does she do it, since she's still burning up the curling sheets at the age of 44. "I'm a competitive person by nature, so the lure of top competition is hard to resist," explained Erika. But she also has an advanced understanding of health concerns, since she is a physician assistant who traffics daily in matters of women's health and fitness. Erika's immense knowledge helps her chase the game she loves, as well as her two boys, 11 and 9 years old, who are now pursuing their own busy athletic endeavors.
Erika offers several valuable tips on women's health that can extend anyone's athletic career or daily pursuits:
Stay Active:

"I constantly talk about healthy lifestyles with women, and the most important point is to be active—find a way to be active that is enjoyable, inspiring. Some love running, others love team sport; I don't care what they do, so long as they figure out what will keep them coming back. I was motivated by competition; curling was my competitive outlet, and something I could do with my friends. That kept me coming back. But if you're not competitive, find something else: hiking, trail running/walking, exploring, just getting outside. Women have responsibilities in many different spheres: career, home life, kids, being a busy mom, and it's hard to find space for yourself. Purposeful activities can help you decompress, practice mindfulness, and let go of some of the pressures we feel all day long. It keeps us emotionally healthier, and if you can incorporate fitness, all the better."

Plan and organize your nutrition:

"Obviously, we need to eat healthier and 'cleaner,' with fewer processed foods. I make a conscious effort to eat cleaner, cooking with fruits, veggies, greens, healthy meats…we can all make better choices with nutrition. However, to do that we need to be conscious of what we're eating by planning and organizing our food choices. I say that with a laugh, since I also realize it's difficult for me and many women because we're often too strict with everything. But planning and organizing can help us make healthier choices to get what our bodies need."

Supplement for success…:

"Even good planning can leave some holes in your nutrition, and supplementing can fill those holes or help you focus on specific areas of health. Many Shaklee products are a perfect fit for me, such as the Optiflora® Two-product System with Prebiotics and Probiotics, Vita-D3®, and Chewable Cal Mag Plus tablets. I also love Shaklee 180® Meal-in-a-Bar, which is great for running between workouts, work, and activities with the kids, and I'm really enjoying the new Performance® Low Calorie Electrolyte drink—so easy to take along on my runs and hikes."

…but beware of being seduced (or limited) by your own success:

"Those decades of competitive experience have paid off, and my teammates and I continued to improve and have been playing well—we're tougher mentally and physically. But it's time for me to focus on my kids' activities; I'm a 'hockey mom' who goes to the rink about 12 times a week! So I'm really suggesting that we find balance in our lives and make choices to allow us to find success in several areas."

Look for inspiration all around:

"I'm inspired by people who are following their dreams, whether it's on the curling sheet or on the hockey ice. I'm watching the young curlers and I'm competing vicariously through them. Find something you love and the rewards will keep coming, even if you're not the champion or competing for 30 years. The journey, the road, the friendships, personal satisfaction, make it all worth it. Though you may be afraid of failure, I can tell you that it's definitely worth the risk."
A special thank you to Erika Brown. She is a 3-time Winter Games competitor: 1988 Calgary; 1998 Nagano; 2014 Sochi; 7-time U.S. Women's National Champion; 2-time World Championship silver medalist; 6-time competitor at the World Junior Curling Championships; 3-time medal winner.
Her Favorite Shaklee Products are Shaklee Performance®, Mindworks, Vita-D3 and Basic H2®
Learn more about Shaklee Performance Sports Nutrition.