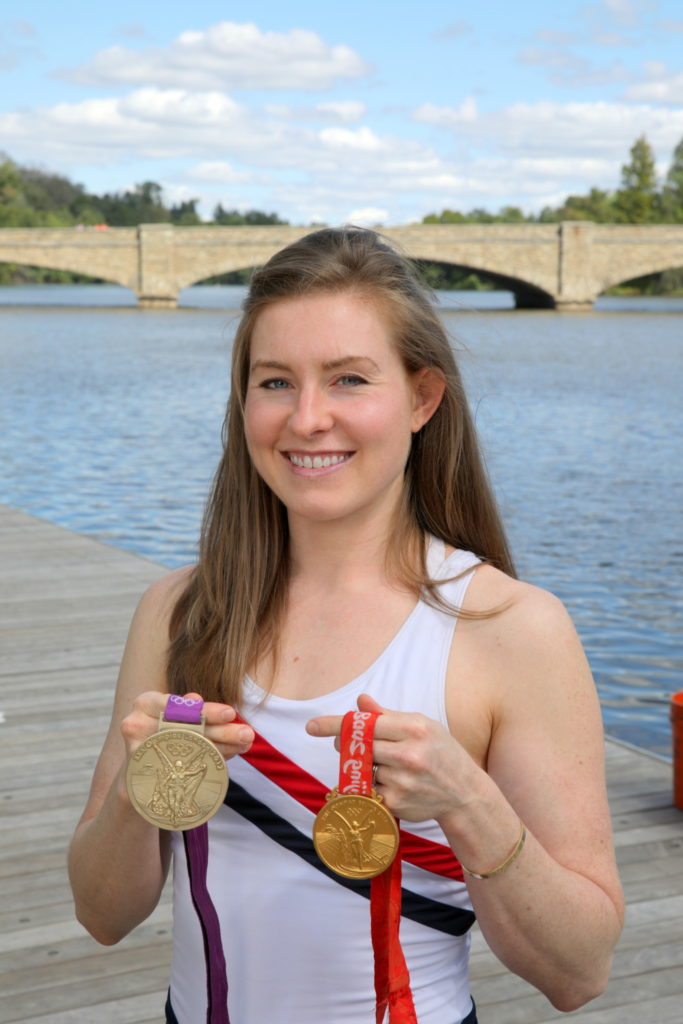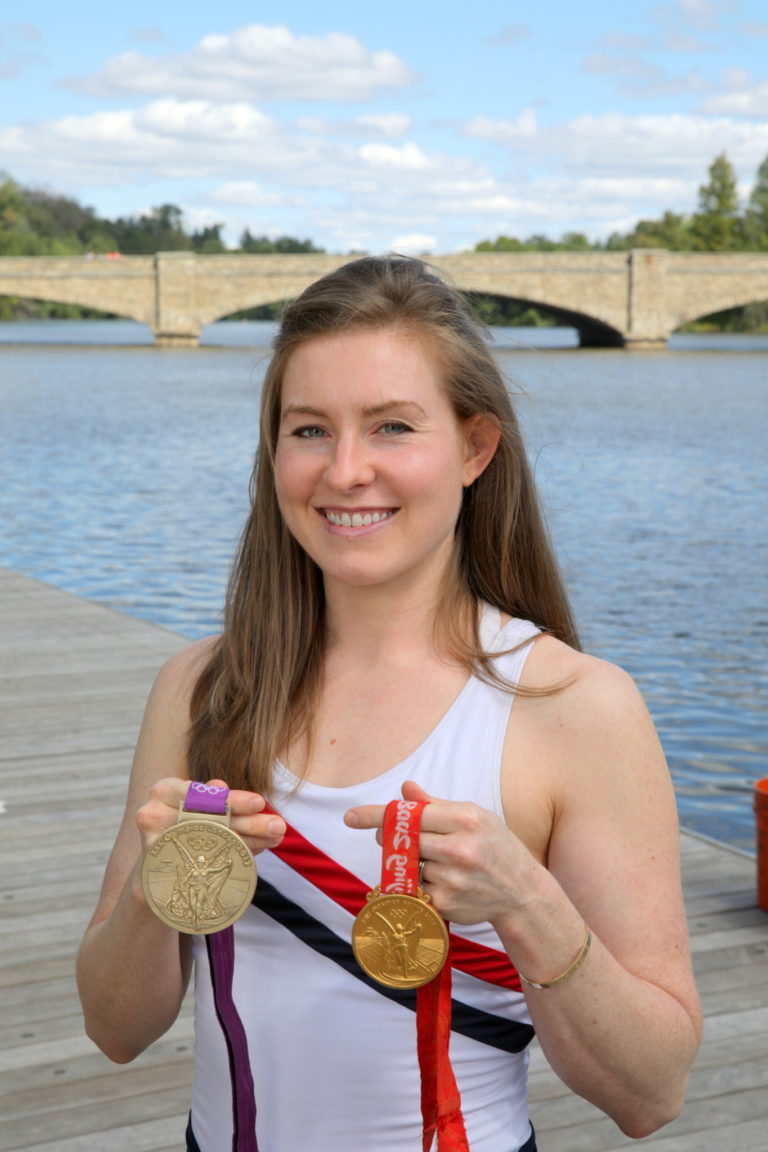 This two-time gold medalist (2008, 2012) on the US Women's Eight Rowing Team and Shaklee Pure Performance Team member wasn't being flippant with her answer; she clearly appreciates a person's qualities and personality traits over outside appearance, but she also understands that overall health and smart prevention truly is the best form of skin care.
Caroline spent the better part of two decades in extremely harsh conditions, often being subjected to harmful rays both directly from the sun and also reflected off the water. Wind, rain, cold, heat, lots of sweat and sometimes salt water were her constant companions. After all, rowing is not an inside sport. Yet Caroline's skin leads many people to think she is 6 to 10 years younger than her 36 years.
Caroline revealed some of her wisdom on health, fitness, and skin care in a recent interview:
Q: You look great and have no signs of skin problems despite years on the water. How do you do it?
A: I always take precautions when I'm in the sun. Lots of sunscreen, including Shaklee Enfuselle SPF30 for body, and I also protect my skin with what I wear: a big hat with a big brim and long sleeves. When I walk I usually carry a parasol I picked up in Japan a while ago. I don't hesitate to put on a thick layer of sunscreen and a good moisturizer at night. I've loved the Shaklee Enfuselle C&E Repair, and now I'm switching to the YOUTH® Radiance C+E, and the YOUTH® Advanced Renewal Night Cream. Our skin takes a beating during the day, so we need to help replenish it at night. I just received all the products in the YOUTH® Line, and my research and testing convince me of this: they'll be awesome for everyone!
Q: Any other skin care considerations?
A: Yes! Staying hydrated is critical. Our skin is our biggest organ, and we need to provide it with the proper nutrients from the inside. I try to give my skin everything it needs, so I always take my Vitalizer™ to fill out a diet that mostly includes whole foods and very little processed and fried foods. When I was competing and burning thousands of calories each day, I could knock down the burgers, ice cream, and doughnuts without too much concern, but now it's moderation in both intake and calorie burn. I also rely on Vivix®; it's like drinking gold out of the bottle—I like it so much. There's no doubt in my mind that it's slowing the cellular aging process.
Q: How does your skin health and your appearance relate to your overall health?
A: Obviously, looking good helps you feel good. If you feel good and you're pleased with your outward appearance, it can help you gain confidence. No matter what you look like, if you feel you're putting your best foot forward then you can focus outward and accomplish so much. A little awareness and smart skin care can help you look and feel better. That momentum can start the upward spiral of positivity, good health, and joy.
Q: You've said, "it's what's inside that counts." Besides good health, what is the "it" for you?
A: Well, perfectly related to the physical health concepts are the psychological aspects. What got me excited about rowing every day was the "team" element. I fell in love with my teammates: how we could inspire each other in the moment, support each other day-to-day. And now it's the connections we make in life, the people we impact, and vice versa. Those connections can make every moment meaningful. It all helps me find peace and joy, and that projects to the outside as well. If you can find serenity and happiness from people around you, it can actually lead to better health, whereas fear and anxiety can lead to problems inside and out. I saw this so clearly in my athletic career. If you are wrapped up in yourself, your angers, and your fears, then you can't inspire others and you'll always be taking more than giving.
Q: You've had a lot of memorable moments in your career. What's the greatest?
A: Ah, a hard question! But here's my best answer: If you always give your very best effort and connect with and share inspiration with others, then every moment can be your greatest! See? It truly is what's inside that counts!
For more healthy-lifestyle tips, Subscribe Now to Naturally.
Special thanks to Caroline. She is a 2012 London Games (women's eight) gold medalist, 2008 Beijing Games (women's eight) gold medal; 2011, 2009, 2007, 2006 World Championship (women's eight) winner.
Her Favorite Shaklee Products are Shaklee Performance®, Shaklee energy chews, Shaklee Physique®
Learn more about Shaklee Performance Sports Nutrition.