There's no doubt about it, unhealthy snacks can unravel a diet plan or fitness program in no time. Many of us have been tempted to grab a sugary snack or soft drink that contains absolutely no nutritional value and often creates a debilitating cycle of sugar fixes that undercut our efforts at healthy nutrition. But snacks can and should be healthy, and they can be an important part of our fitness plan every day. Four of our Shaklee Pure Performance Team members shared some of their healthy snack strategies, and all are easy to adapt. We chose four athletes in diverse sports, each with high energy demands and challenging training regimens. Here are their snack "secrets":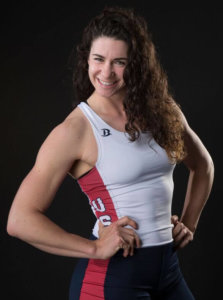 Amanda Polk, Rowing, 2016, gold medalist
When training and competing, I need more than three meals a day. I require snacks, and not just any snacks but nutritious snacks that help me recover from my last practice or race and prepare for the next. My snack choices are healthy fats, protein, and a type of carbohydrate, such as a banana or apple with peanut butter, one of the protein shakes from the Shaklee Performance® line with whole milk (I like to mix banana and vanilla flavors together), or a Shaklee 180® Meal-in-a-Bar. And I particularly LOVE trail mixes that include almonds, walnuts, dried pineapple, dried cherries, and semi-sweet chocolate chips. Currently, my go-to snack is the Shaklee 180 Crunchy Peanut Butter Snack Bar. It has the perfect balance of fat, protein, and carbohydrates so I can keep going strong and healthy every day.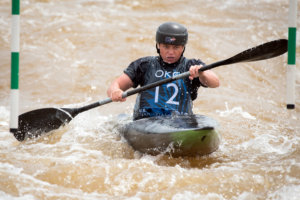 Ashley Nee, Canoe/Kayak, 2016
Meal prep is essential for my training. If I don't plan what I am going to eat in advance—balanced proteins, plenty of vegetables, and enough calories—it is harder to make the right choices when I'm hungry.
 I usually meal-prep for the week on Sunday nights, cooking lunches in advance and packing plenty of snacks. My go-to snacks are nuts, especially almonds, cashews, and peanuts. I also like to make "gorp," a trail mix with seeds, nuts, raisins, and chocolate chips. It is also important for me to get calories and protein right after a workout, whether it is on the water or in the gym. I always pack some Shaklee Life Shake™ mix (chocolate is my favorite) in my blender bottle. I also like to throw a couple of Shaklee 180® Snack Bars (like Crunchy Peanut Butter) in the front pouch of my life jacket when I am out kayaking for the day. And if I don't eat it all, my friends appreciate my having a snack bar to share!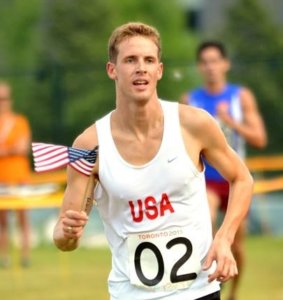 Nathan Schrimsher, Modern Pentathlon, 2016
I am a 2016 Games competitor in the awesome sport of Modern Pentathlon. I wanted to share one of my healthy snacks and quick eats with you—maybe you will like it as much as I do. My go-to quick energy snack in the morning is an easy milkshake. I use a cup (all my ingredient measurements are rough estimates) of frozen sweet cherries, 1 ripe banana, 1 tablespoon of honey, 1 scoop of Shaklee Organic Greens Booster, 1 scoop Shaklee Fiber Plan® Powder, and to top it off, 1–2 cups whole milk. Next, I just blend till smooth. It is a quick, tasty, and healthy nutritional shake to use on the go. Hope you all like my shake and try it out!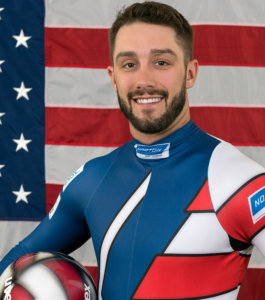 Jayson Terdiman, Luge, 2018
As an elite athlete, I'm always on the go. And because I'm constantly moving, I need to supplement my meals throughout the day with snacks to help me keep my calorie intake high, my energy levels consistent, and my recovery strong. One of my all-time favorite snacks is called Energy Bits; they are easy to make and easy to carry around during the day.
To make Energy Bits, just mix together:
1 cup quick oats
1 cup crushed pretzels
1 cup peanut butter
½ cup honey
½ cup "mix-ins" (chocolate chips, dried fruits, nuts)
1 scoop Shaklee Performance® Physique® + Bio-Build® shake
Energy bits give a quick boost of energy with a solid balance of fats, proteins, and carbs for the body to break down and use to help me recover from my long workouts/competitions/travel days!
Our discussions with the athletes also revealed that they love all types of fruit as a snack, although travel schedules and locations can make fresh fruit difficult to obtain, hence the healthy options listed above. We were very reassured to learn that the athletes universally spurned sugary "treats" as snacks and were careful to keep their snacks small—just enough to take the edge off the hunger while still providing key nutrients.
Most of us won't burn thousands of calories daily like an elite athlete, but the same principle applies: Small snacks high in nutritional value can contribute to a great diet and fitness plan.