Shaklee Pure Performance Team member Michael Glasder was literally flying, leaning out over his angled skis at 105 km/hr with arms set behind and nothing but air and snow slope ahead. After arcing nearly 300 feet in the air, he touched down with deceptive fluidity and ease, knowing that the slightest bobble would result in a jumble of arms, legs, skis, and a terrifying explosion of snow.
Michael proudly represented his country in intense competition among the world's best athletes. Michael and all the Shaklee athletes share similar backstories involving years (sometimes decades) of training and preparation; an unending focus on health, fitness, and well-being; unyielding desire to compete and win; and the constant drive to soar higher, better, and farther. In fact, seven of these Shaklee heroes brought home medals, along with memories to last a lifetime, and provided the world with inspiration to help us all soar farther. But win, lose, or draw, all the Shaklee heroes have much to offer on health and achievement.
Here's a glimpse into the thoughts of some of the world's greatest athletes, all powered by Shaklee.
John Landsteiner, Curling, gold medalist 2018:
The Shaklee commitment to pure/clean sport is an extremely important aspect in our games. I appreciate their commitment to ensuring that products are safe to use during competition.
While our sport is less intense than some, physical fitness and endurance are keys to success. During our competition, we were on the ice for 20–30 hours total. Our delivery requires solid core strength and consistent muscle memory. Sweeping requires intervals of 20 seconds on, 40 seconds off, sometimes more frequent. Being healthy and fit is a huge benefit to success in our sport.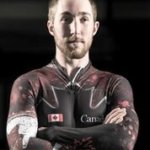 Barrett Martineau, Skeleton:
Physical and mental health are the most important aspects of being a high-performing athlete. Shaklee products give me the assurance that I am going to be at the top of my game. Leading into my event at the Games in 2018, I was diligently taking my Shaklee products and they kept my body feeling strong and ready to compete. It gave me an incredible ease of mind to know that I was taking the purest, highest-quality products available. And, while taking Shaklee products, I had a personal best performance at the Games. The Shaklee team cares so much about their athletes. It truly is a Family. I am beyond grateful for the support that the Shaklee Family has provided me throughout my journey. I am proud to say that I am a part of the Shaklee Family! Thank you, Shaklee!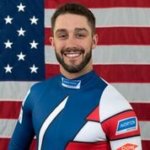 Jayson Terdiman, Luge:
 We need to pay close attention to what we eat and how we take care of ourselves physically; those things obviously play a huge role in performance. If you get behind in health, then do your best to make it right. That attention to our health is one of the most important things in life, in good times or in bad. I'm excited that Shaklee has the supplements and core nutrition that can make that focus on health more efficient.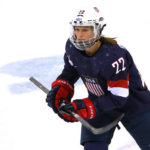 Kacey Bellamy, Ice Hockey, gold medalist 2018, silver medalist 2010, 2014:
 It's an incredible honor and privilege being able to represent the USA and to come home with a medal. Being able to see the smiles on my teammates' faces and to do it together is the most rewarding. Those day-to-day small steps of improvement on and off the ice are the difference I think in anything in life. Trying to get better every day in small ways and always putting your best effort and attitude toward it. I want to thank Shaklee for helping me and some of my teammates on this journey! It takes a village and it's the team behind the team that really makes the success happen!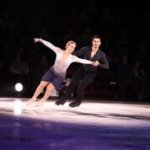 Madison Hubbell, Ice Dancing:
 It was wonderful to have the support of Shaklee during my first Games. During such a long, high-stress competition, it was very important to maintain my health. Using the Life-Strip™ with Iron makes it so easy to travel with all of my supplements, and ensures that I don't miss out on anything.
I use the Performance® Endurance Electrolyte Drink every day while I am training, and when we are too busy to fit in a meal, I take the Life Energizing Shake™ with soy protein. It is wonderful to have a brand of products that I can trust to fuel my body with only natural ingredients. During the Games, I received a package at the dorms, and I had no idea what it could be. My Shaklee Family sent me countless letters of encouragement and praise, and I was humbled by the support. I wanted to take a moment to thank all of them for reaching out to me.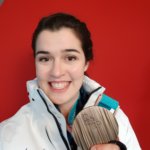 Carlijn Schoutens, Long Track Speedskating, bronze medalist 2018:
 A couple of years ago I never expected to be able to accomplish this, and that just goes to show how much progress you can make by committing to a goal.
I would like to thank the Shaklee Family for their support, and especially all the kind people who wrote us good luck letters. I read through the package on the day of our Team Pursuit final and it was very inspiring. We ended up winning the bronze medal! Your support is so heartwarming and it is amazing to know that win or lose, you stand behind us. Thanks, Shaklee Family!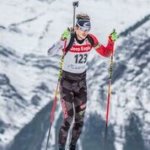 Brendan Green, Biathlon:
 It has taken so much help from countless people for Rosanna Crawford and I to realize our competition dreams. I think individuals often underestimate how much of an impact they have had in helping Rosanna and I along in our journey, but I can truly say that every little bit has helped us to get to where we are, whether they realize it or not. We feel extremely lucky and grateful to have the support of so many people behind us. The Shaklee Family is a perfect example of this.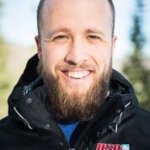 James Reed, Bobsled:
 Bobsledding isn't the most popular winter sport, and because of that we have to rely on the support of friends, family, and sponsors. To have found a company like Shaklee that promotes values and creates products that fit in line with who I am as an athlete and has a willingness to work with athletes from all sports is something that I am truly thankful for. I have only been with Shaklee since the beginning of the year, but the support and kindness I have seen so far has made me more excited to continue working with Shaklee.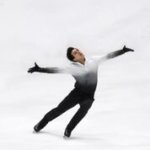 Julian Yee, Figure Skating:
 I love the Shaklee Performance® Energy Chews. These amazing little chews have gotten me through the early morning practices as well as the competition day itself! Packed with energy, that's what I really need when I just get out of bed. Extremely glad to have them with me.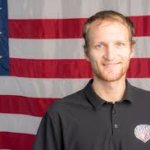 Michael Glasder, Ski Jumping:
 I am usually on a pretty tight schedule when it comes to competing at odd times of the day, so I have found that the Shaklee Performance® Energy Chews. have been of great use. They give me a great little pick-me-up to regain focus quickly when waiting for a competition to start.
I have found that Shaklee products have made it a little bit easier on my body to help me recover from the hard work that goes into being a world-class athlete. The Shaklee PM Recovery Complex has aided me in my recovery* from hard training sessions and has allowed me to push myself further.
* These statements have not been evaluated by the Food and Drug Administration. These products are not intended to diagnose, treat, cure or prevent any disease.