Hi, I'm Troy Dumais, and it's a pleasure to help you with your Turnaround™. If you are graduating from the low-intensity workout or looking to add to an existing primary physical activity, these workouts are what you need to push yourself further and achieve your goals.You can be proud of yourself for already choosing a lifestyle of fitness and nutrition, but keep striving to improve your workout so that you get the most out of every day. You already know how beneficial a good workout can be, but the results don't have to stop here. Gym equipment will help you achieve the best workouts, but if you don't have weights you can focus on increasing repetitions of exercises.
Here are the exercises for each muscle group you'll use to build your circuit for each day. I recommend that you do at least one circuit of exercises every day, and then do as many repetitions for each exercise as you're comfortable with.
Upper Body Exercises (Arms, chest, shoulders, upper back, neck)
Push-up
One set: 15–30 repetitions. Challenge yourself to work up to 50 or more.
Description: Keep your palms close to your body while extending your arms to push up. Focus on raising yourself up, extending your arms fully, and then going back to the ground.

Bench Press
One set: 8–12 repetitions.
Description: Go through the full range of motion by extending your arms fully and returning fully to the starting position.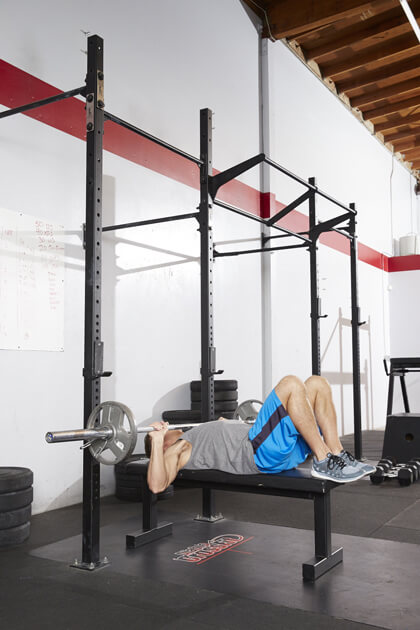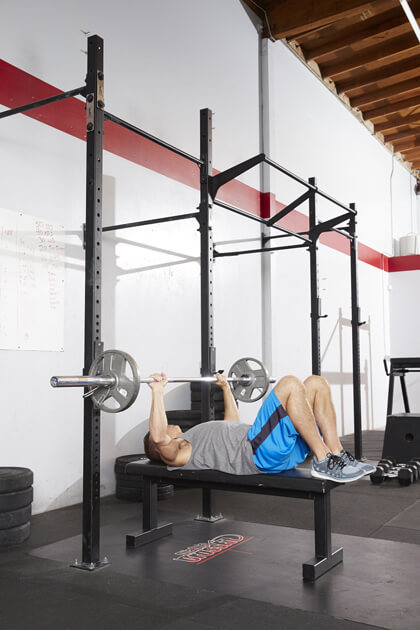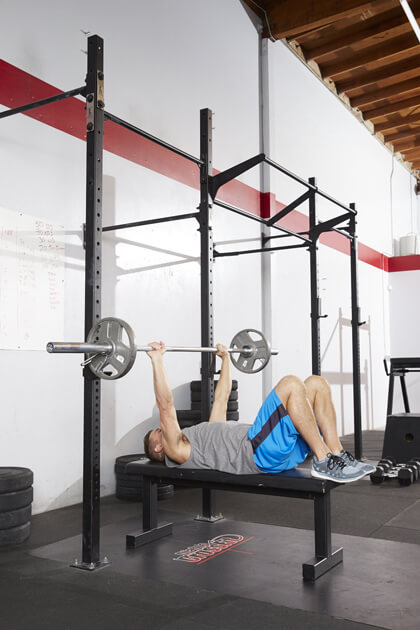 Trap Extension
One set: 8–12 repetitions.
Description: Lower the barbell behind your head and then extend back up fully. Moving down and up slowly will work the trapezius muscles well.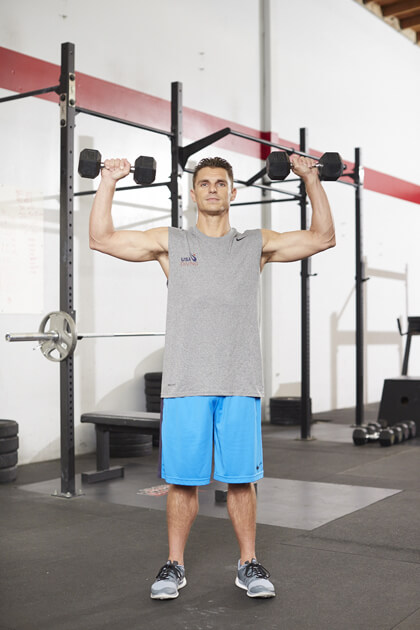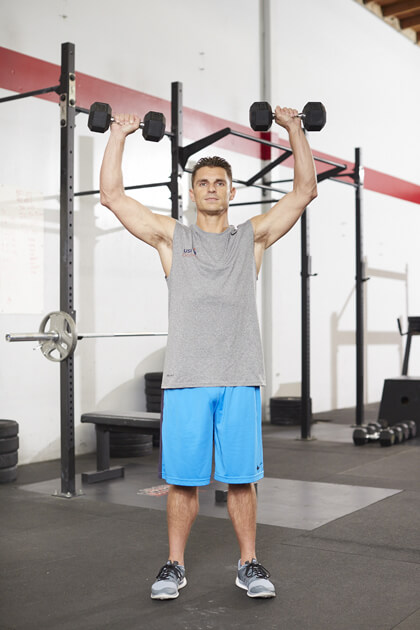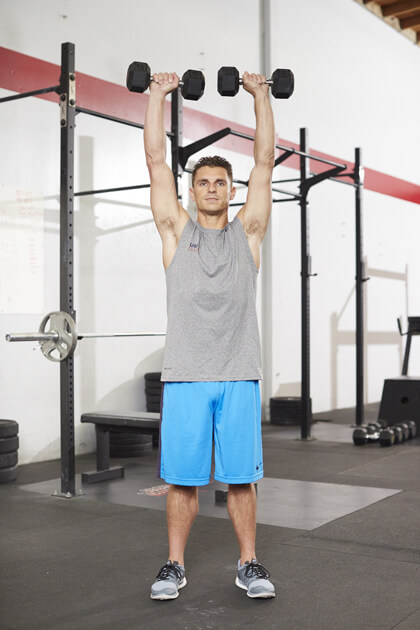 Biceps Curl
One set: 8–12 repetitions
Description: Avoid lunging or swinging; keep your elbows at your sides to focus on your biceps muscles. If you are using dumbbells, bring them up simultaneously to help avoid sloppy technique.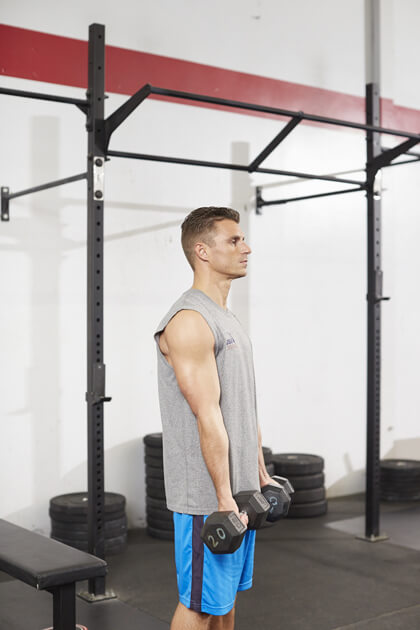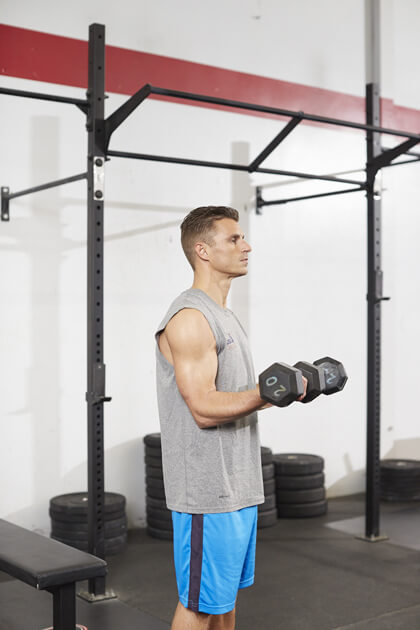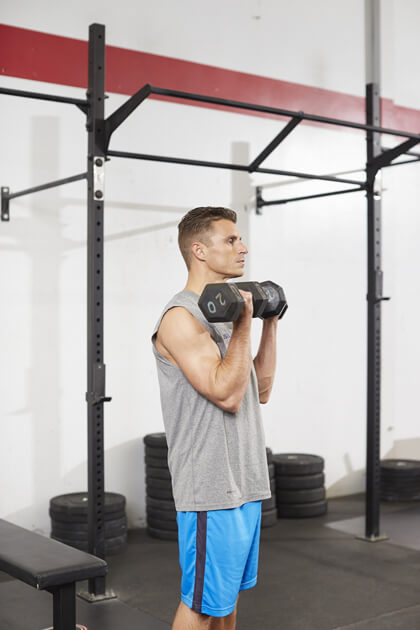 Core Exercises (Abdominals, obliques, lower back, hips)
Superman
One set: 5–10 repetitions
Description: Keeping your arms and legs straight, raise your right arm and left leg, holding for 2–4 seconds. Alternate with your left arm and right leg.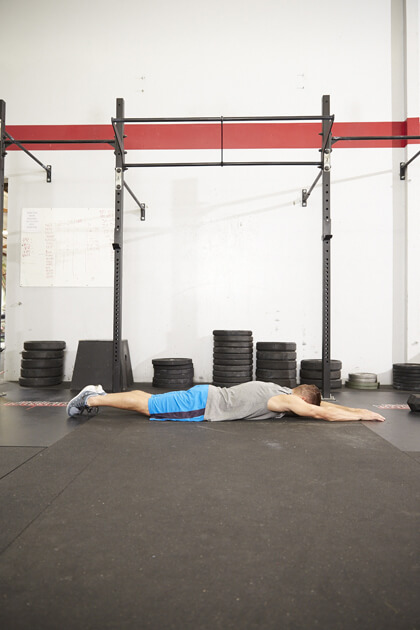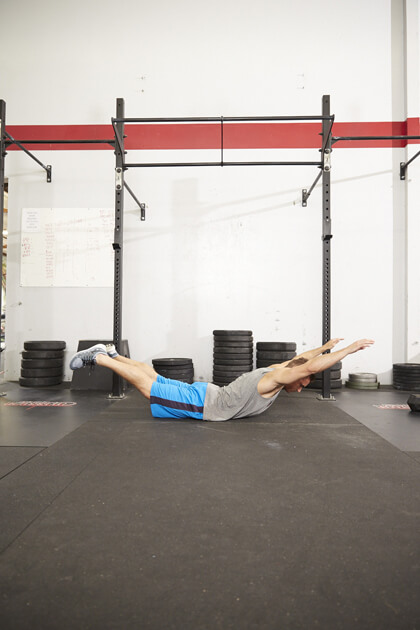 Advanced Superman
One set: 5–10 repetitions holding for 2–4 seconds
Description: Same set-up as regular superman, but with 3 variations: lifting both arms while keeping your feet on the ground, lifting both feet while keeping your arms on the ground, and lifting both your arms and feet simultaneously.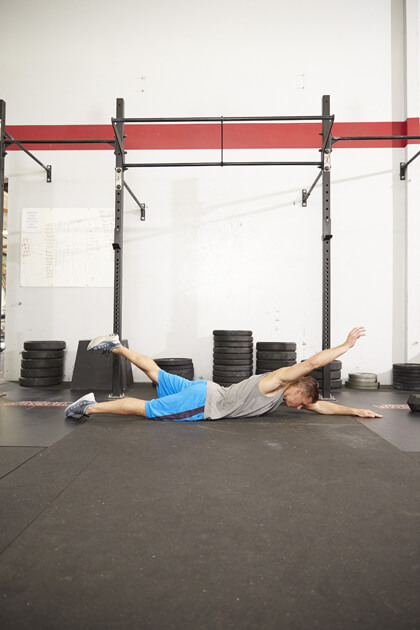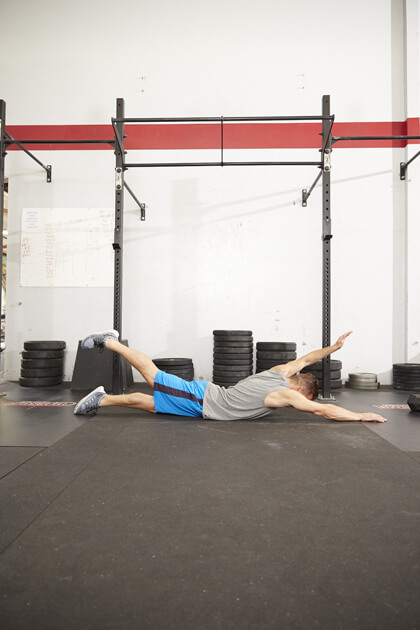 Oblique
One set: 15–30 repetitions
Description: Crunch up, lifting your bottom elbow off the ground. Make sure that your legs remain touching the ground.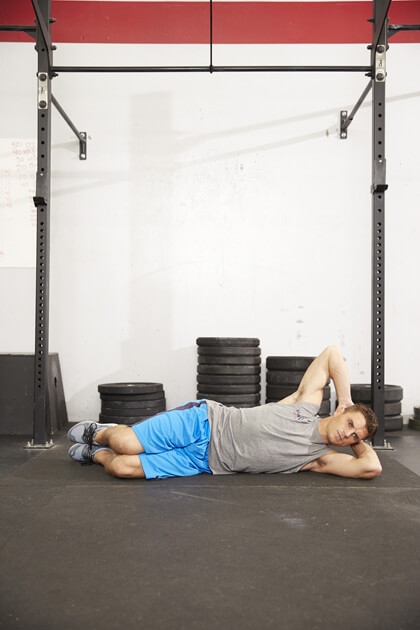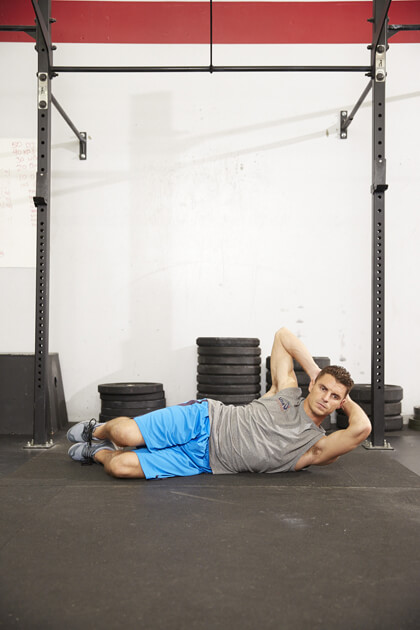 Knees In-and-out
One set: 10–25 repetitions
Description: Bring your knees to your chest with feet together. Then extend your legs away from your body and close to the ground without touching it. Enhance this exercise by extending your arms in the opposite direction and bring them toward your feet when bringing in your knees.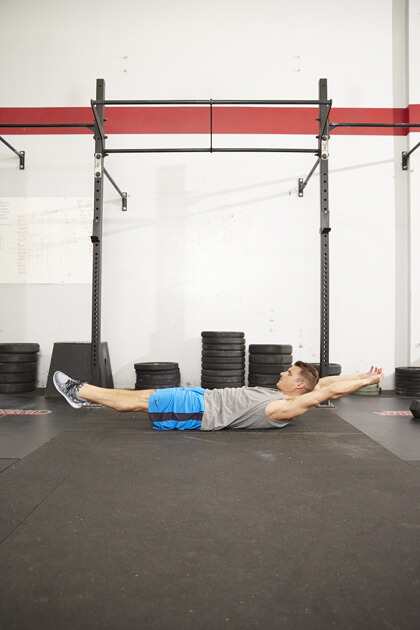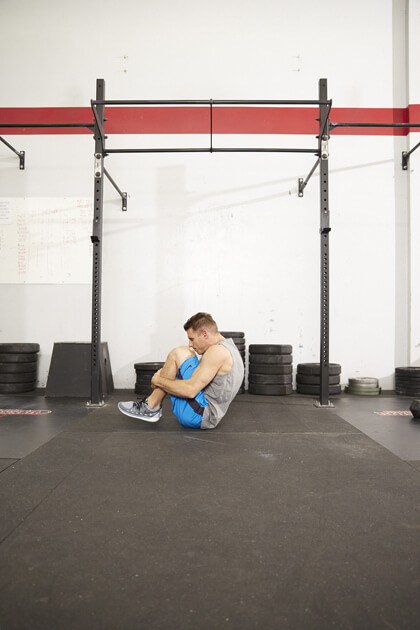 Lower Body Exercises (Quads, glutes, calves, hips, squat)
Squat
One set: 8–12 repetitions
Can use dumbbells, kettlebells, machine, or squat rack.
Description: Squat down so your thighs are parallel to the ground, and then go up to the standing position keeping your back straight throughout.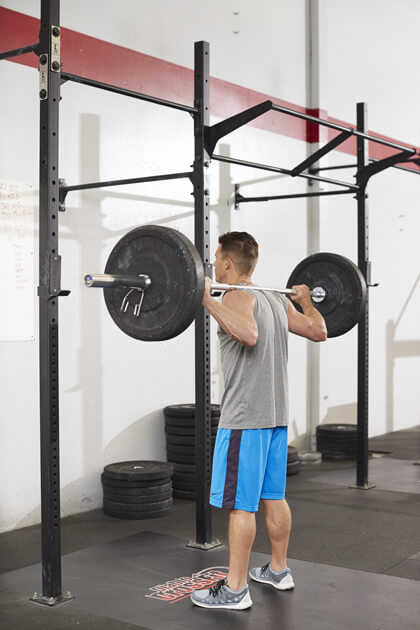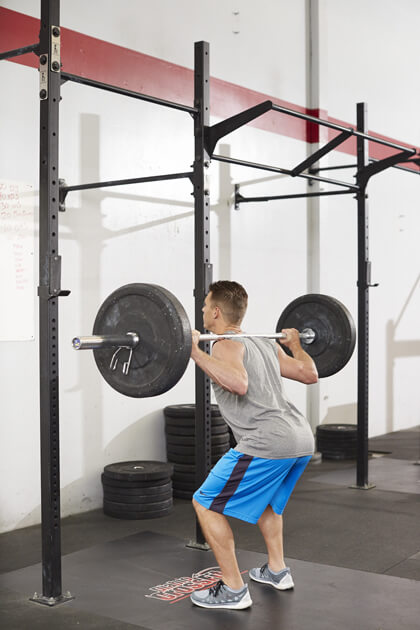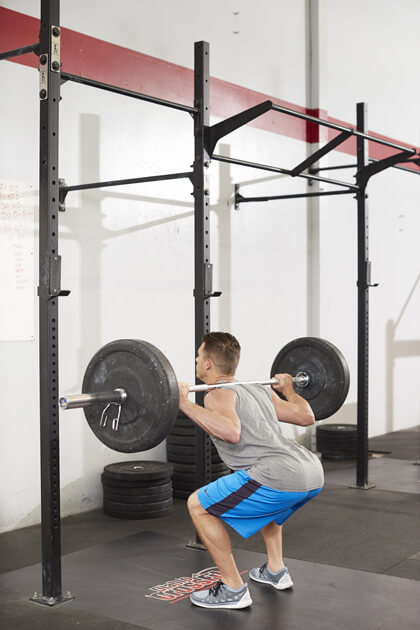 Squat Jump
One set: 15–20 jumps
Description: Jump up in an explosive force and then lower back down to the squat position. Use your arms for balance.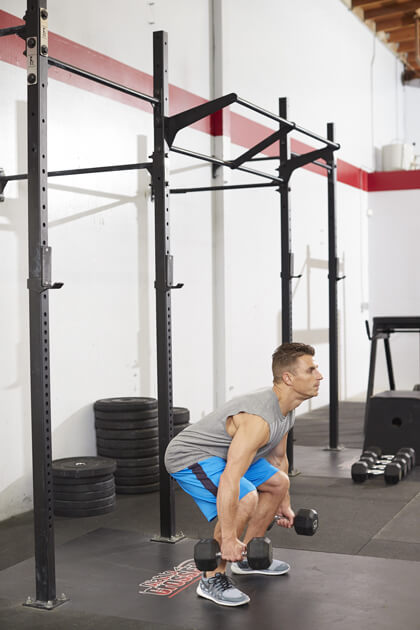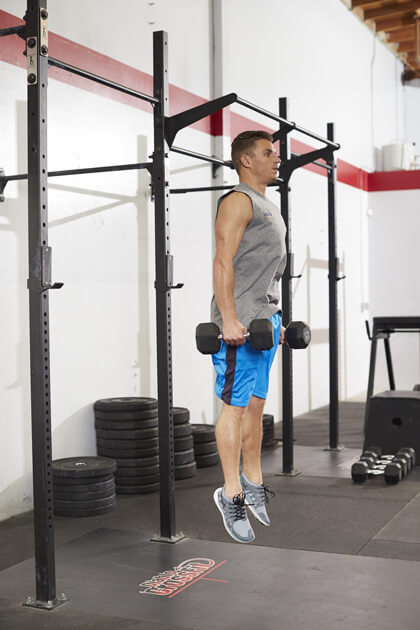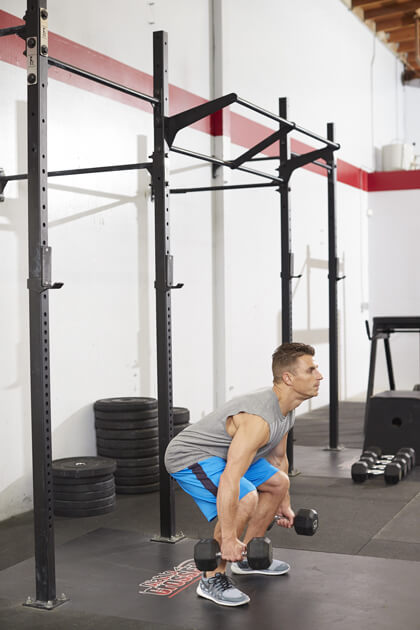 Alternate Step-up
One set: 20–30 repetitions stepping up and down
Can use dumbbells
Description: Use a surface 18-inches or two-feet high. Step up onto the surface with your right leg and stand with both feet. Drop back down with your right leg first and follow with your left. Repeat starting with the left leg.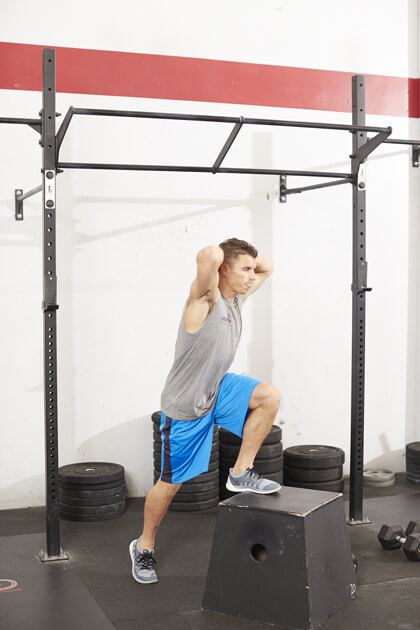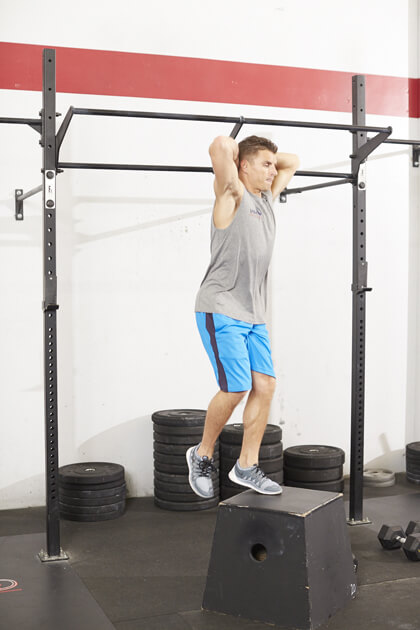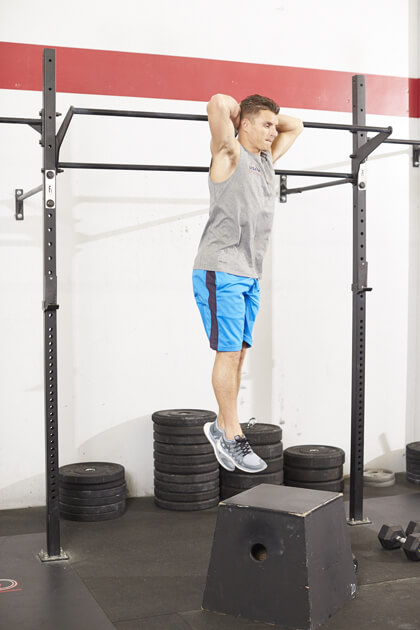 Location: Diablo CrossFit, Pleasant Hill, Calif.
Results and experiences from the Shaklee 180 Program are unique for each person. So results may vary. People following the weight-loss portion of the Shaklee 180 Program can expect to lose 1-2 pounds a week.