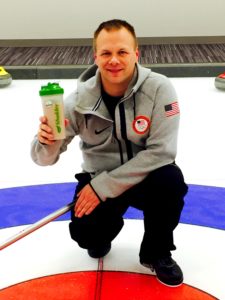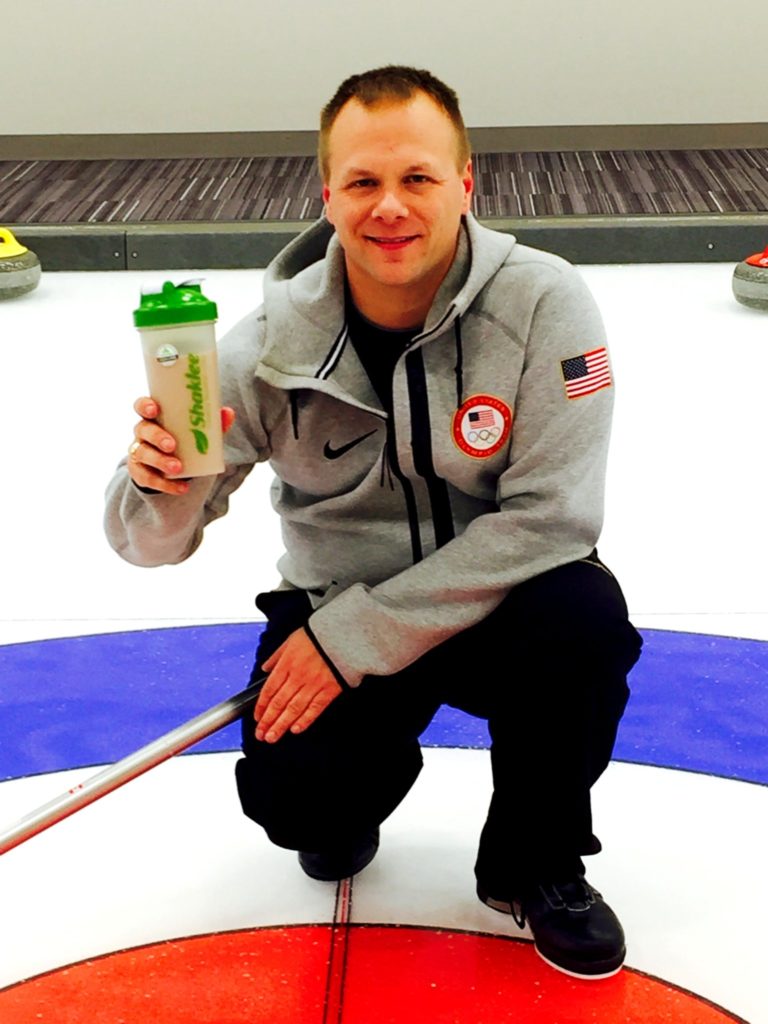 Shaklee Pure Performance Team member Jeff Isaacson surveyed the six curling "sheets" at Minnesota's Chaska Curling Center, where he has been the manager since its opening in 2015. Although he was itching to hurl a few stones himself, he was nonetheless hugely satisfied at the sight: dozens of participants sliding, throwing, sweeping, and shouting in the language of curling that reveals the genius and beauty of a sport that is anything but slow moving.
"I've been sliding up and down a curling sheet for 20 years," said this two-time (2010, 2014) competitor for the US team in both Vancouver and Sochi. This is a sport where I could play another 20 years, but it's really important to me to get others started in the game."
With Jeff's help, the Center signed 1,300 new members in the first two months and has been a model of curling activity ever since. "It's amazing. People try it and they love it!"
As one of the sport's most experienced members, Jeff has seen several changes in the mind-set of the curlers over the years.
Q: You've competed at the highest levels of the sport. What does it take to achieve that?
A: It takes a tremendous commitment, which means a lot of time and sacrifice. I started at 13 years old, and by 16 years old, I was practicing all the time. By 18 years old, I was competing throughout Canada, the United States, and overseas. It's year after year of competing in high-level games and devoting yourself to a consistent training schedule. It's 3-4 hours a day, often two times a day on the ice. Plus, all the gym workouts, which were usually three days a week. But it's also a great state of mind: It's what you want to be doing—very comfortable, and you're enjoying every minute of it. You can't wait to get back on the ice.
Q: How has the mind-set of the athletes changed since you started?
A: For years and years, curling was more of a social game. Starting around 1998–2002, curling gained more exposure and the athletes became more serious. By 2010, countries and athletes invested more into the sport. Teams focused on conditioning and eating well, and not just pounding pizza and beer like the past. Players have taken health to a new level, and athletes are in much better shape. That movement has been fun to watch and be a part of. I just wish I had been involved with Shaklee earlier! I would have built a nutrition plan from the start.
Q: What are your thoughts on health and nutrition?
A: I'm now focusing much more on physical health, including cardio. I do dynamic warm-ups and include the elliptical, bike, and anything to get the blood flowing. Weights are also a more active part of my workout. I do more jogging and exercises that focus on leg drive such as squats, but also cable pulls and even arm exercises. I vary my workouts and incorporate the "Skip and Scoop" since that helps strengthen our lunge throwing motion. But don't neglect diet: Eliminate the bad stuff, and develop a meal plan, including Shaklee supplements each day. I'm going hard with the Shaklee program, and it's really helping a lot. My favorite Shaklee product is a Strawberry Life Energizing Shake™, but I also like Chocolate and Vanilla. It's an awesome way to start the day. They're simple, easy to make, taste good, and make me feel full. I also like Shaklee Physique® before and after a game. I try to be mindful of what goes into my body and be sure to include fruits, veggies, and shakes. Really, so easy to do.
Q: Any advice for someone who wants to try something new or overcome an obstacle?
A: At some point, everyone out there struggles with challenges and obstacles. During those times, it's great to go after new endeavors, whether it's curling or any other activity. If you set your mind to it, you can accomplish great things. Just like I see with people who come to the Center every day: Try it—you'll love it!
For more healthy-lifestyle tips, Subscribe Now to Naturally.