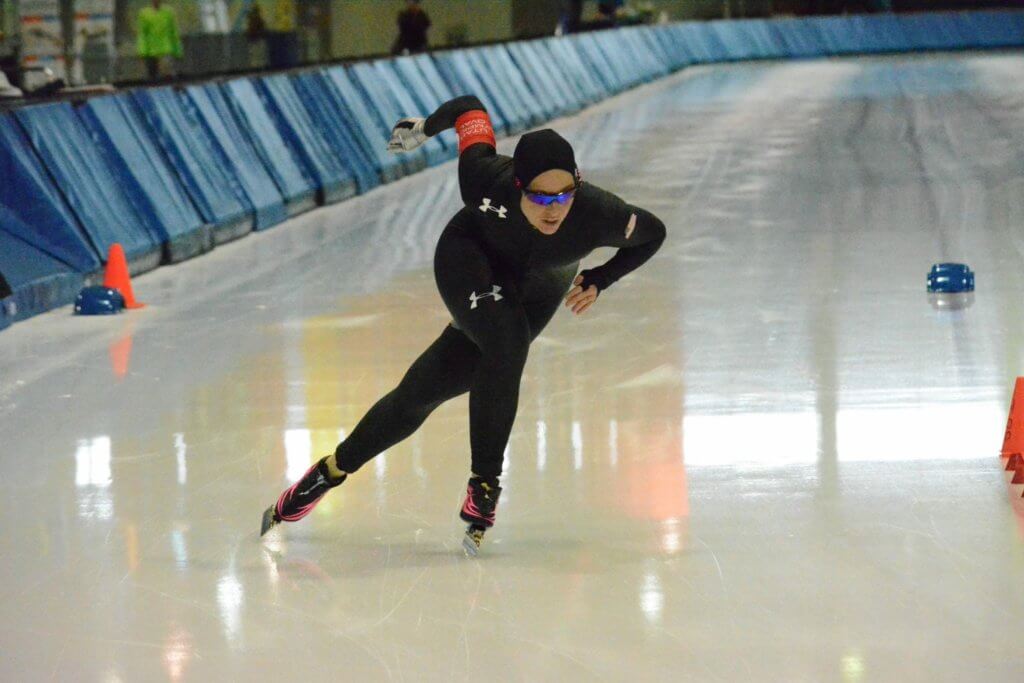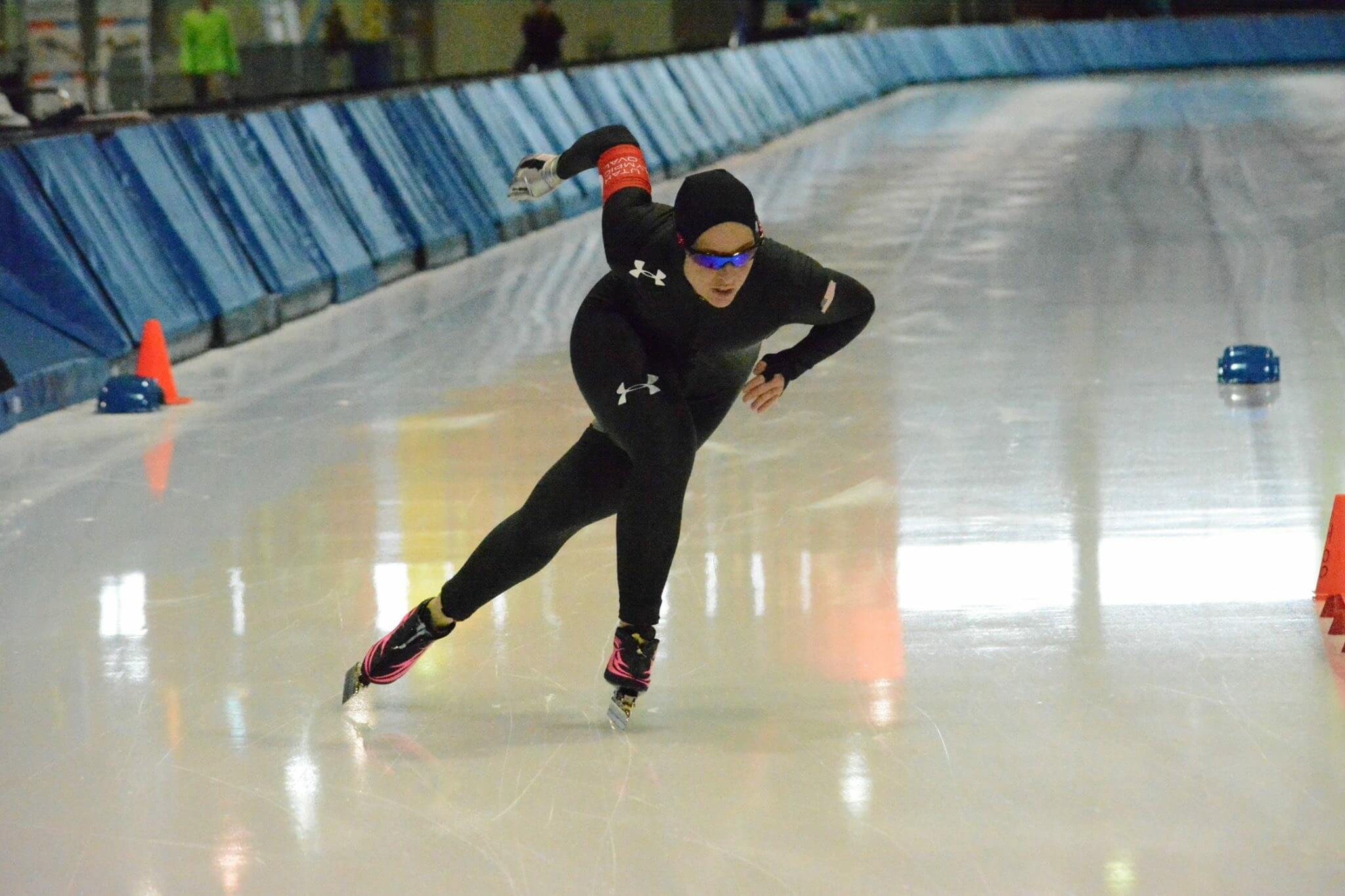 The catastrophic crash in 2010 happened so quickly that speed skater Kelly Gunther didn't even realize she fell. She only remembers lying face down on the cold ice with her feet up in the air.
She was very badly injured, but Kelly, a Shaklee Pure Performance Team member, mounted a miraculous comeback to make the 2014 U.S. Team. Now she's one of the top long track speed skaters on the U.S. Team, with her sights set on South Korea in February. She shared her thoughts on toughness, fitness, and happiness in a recent discussion:
Q:You've got a great comeback story. What did you learn from it?
A: I learned that support is the key, and I'm not just talking about ankle support! At the moment of my accident, my teammates, coaches, medical staff, and certainly friends and family came right to me and encouraged me every step of the way. Fortunately, I had already developed some toughness and persistence to know that everything would be okay, but I had to believe in myself, and it definitely helped that others believed as well.
Q: What can you tell me about your journey to the top levels of athletic excellence?
A: I've been on skates for nearly 25 years; I've been able to push that long because I love it all and I have powerful dreams and inspiration all around me. I'm inspired by so many other athletes who let nothing stand in their way, and who thrive on challenges. They've helped me learn that the journey isn't all rainbows and butterflies. The road is curvy, but you can't lose sight of where you're going and why you're going there. My goal is to make the U.S. Team in the 1,000 meter race, but my journey has also fulfilled my dream of competing on the world's biggest stage with the world's best skaters. I want to be the best skater on the ice and I want that medal. That dream has helped push me through extremely tough workouts—often twice a day—for many years.
Q: What is your specific philosophy for making the 2018 Team?
A: The sole qualifying race for making the Team is the 1,000 meter event on January 3 in Milwaukee, where it all started for me. So, everything I'm doing now is pointed toward that race. I've been working for this dream since I was six years old; I've put in the miles, so now I'll dig deep, focus, zone out, and even shut off my phone during a 12-day training period prior to the race. I'll be with champion speed skater Apolo Ohno's coach, who knows how to help me recharge and re-energize so that I can dig into the starting line ready for the biggest race of my life.
Q: We all face obstacles at some point. What's your mindset for overcoming challenges, setbacks, and defeats?
A: My best advice is to be patient. I knew that if I rushed my rehab back in 2010, I wouldn't be able to build the strength to recover fully, so I just kept working and waiting. I also believe that it doesn't matter how many times you get knocked down; it only matters that you always get back up.
Q: How do you keep your body fueled and energized for your tough sport?
A: I need to be smart about my schedule and, of course, proper nutrition. I really like to emphasize that what you put into your body is what you'll get out of it. In other words, if you want top performance, then give yourself the best chance of success by eating right. Basically, I prove every day that the good stuff—like fruits, veggies, and high-protein foods—make you feel good! I also drink a lot of the Shaklee Performance® Endurance Electrolyte Drink when I'm on the ice, and Physique®+Bio Build® recovery drink when I get off the ice. I'm also really loving the new Performance PM Recovery Complex. This is simple: The healthier I am, the better I skate.
Q: And how do you feel about life after 2018?
A: Bring it on! Everyone needs big goals, and we all have great potential to accomplish our dreams. Keep fighting for what you want, never give up, and remember that no obstacle is too big if your dream is bigger!
A special thank you to Kelly Gunther. She is a 2014 Sochi competitor, 2012 American Cup overall winner for Sprint and Distances and 2010-present USA National team member. Her favorite Shaklee products are Vitalizer™ and Vivix.