Nothing feels quite like the glorious sensation of hitting the tape of the finish line.  You made it!—and now you can enjoy the cleansing emotions of accomplishment, relief, ebullience, even pride.  Our Shaklee Pure Performance Team members have grabbed those moments countless times, but behind those victories are even more hours of preparation and goal-setting.
And what is a resolution or intention if not a form of goal-setting?  We all know we can do better in various areas of our lives, so this is the perfect time to jot down those intentions, hold a clear vision of our outcomes, and press hard to achieve all the great results we deserve.  Like many of the Shaklee athletes below, you can resolve to start strong, finish stronger, and build your fabulous 2020!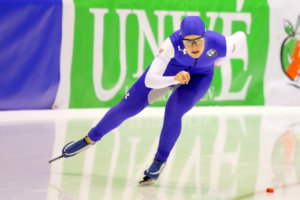 Carlijn Schoutens, Speed Skating (2018, bronze medal):
This year I'm going to develop a workout routine that is healthy and fun. I have retired as an elite-level competitive Speed Skater, so now I'm looking forward to exploring all the other sports the world has to offer. I'll also focus on balancing that workout routine perfectly with my working life. [Carlijn is currently preparing for a medical profession].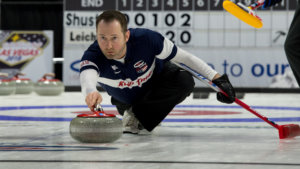 Tyler George, Curling (2018, gold medal):
My resolution is to make more time to take care of myself physically and mentally when on the road—which is a large part of my life! With all the new opportunities and responsibilities since our gold medal victory at the 2018 PyeongChang Winter Games, sometimes it's difficult to take that time when I'm in the thick of my activities. But it's as important as ever to keep health a priority, and with a better understanding of how to manage it, I'm looking forward to a more balanced 2020!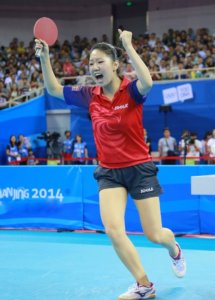 Lily Zhang, Table Tennis (2012, 2016, 2020 hopeful):
My 2020 New Year's resolution is to be more mindful and practice more positive thinking, especially when I'm going through a rough patch in life. It's easy for me to dwell on the negatives, but I just want to focus on the things I can control and make sure to remind myself of all the unique opportunities that I have.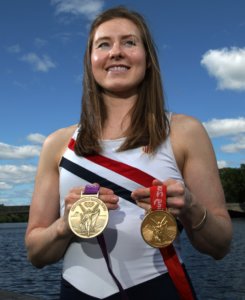 Caroline Lind Shald, Rowing (2012 gold medal, 2016 gold medal):
My 2020 resolution is to continuing working out in any capacity that I can throughout the end of my pregnancy [Caroline is due in early April].  Then for the rest of the year, my goal is to get back into shape and to get back to my pre-baby weight by committing to working out at least five times a week and also switching out more meals for my Shaklee Life Shakes and Meal-in-a-Bar meal replacements. I am also committing to eating clean and cutting out as much processed food as possible.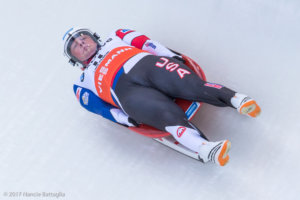 Taylor Morris, Luge (2018, 2022 hopeful):
My New Year's resolution is to spend more time with my wife and baby girl!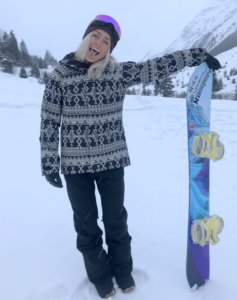 Faye Gulini, Snowboard Cross (2010, 2014, 2018, 2011 hopeful):
My 2020 resolution: Make time for myself! I feel that I have spent the last couple years "hanging on by a thread." Between juggling my sport, graduate school, and work, it's time that I take a second to breathe. I don't mean lose motivation and momentum, but rather find a healthier balance between my goals and my hobbies and other responsibilities.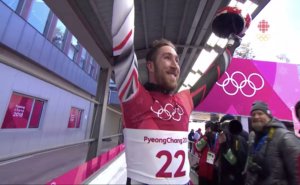 Barrett Martineau, Skeleton (2018, 2022 hopeful):
My 2020 resolution:  To fit in time every day for mental and physical health. It's so easy to focus on doing large time commitments to workouts a few days a week, but it's a challenge to make sure you do something every single day. This year I am going to commit to 10 minutes of meditation and 100 pushups, every single day. Here's to 2020!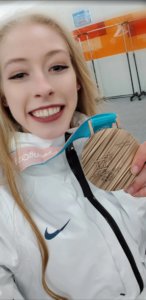 Bradie Tennell, Figure Skating (2018 bronze medal, 2022 hopeful):
My New Year's resolution is to spread more kindness and learn more about sustainability and how I can make a difference in the world and to the people around me.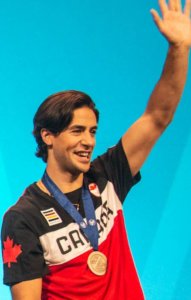 Andrew Poje, Figure Skating (2014, 2018):
In a year full of many new experiences, it was hard not to be scared and guarded. In the past couple of months, I have worked on embracing things with less stress and less worry. This approach has helped me enjoy and appreciate all the moments and opportunities that are there. So this year, I want to instill this new outlook. I want to be more vulnerable and excited about these unknowns without the fear of disappointment or failure that is inherently in people. It serves for more positive physical and mental well-being.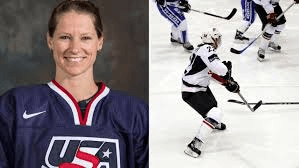 Kacey Bellamy, Hockey (2010 silver medal, 2014 silver medal, 2018 gold medal, 2022 hopeful):
I've thought long and hard about this resolution, and how to implement it. I'd like to read more. I am taking classes for my MBA but I'd like to incorporate more leisure books. Motivational and poetry books are ones that catch my interest the most. My goal is to read three times a week before bed . . . it should also help with my sleep routine!