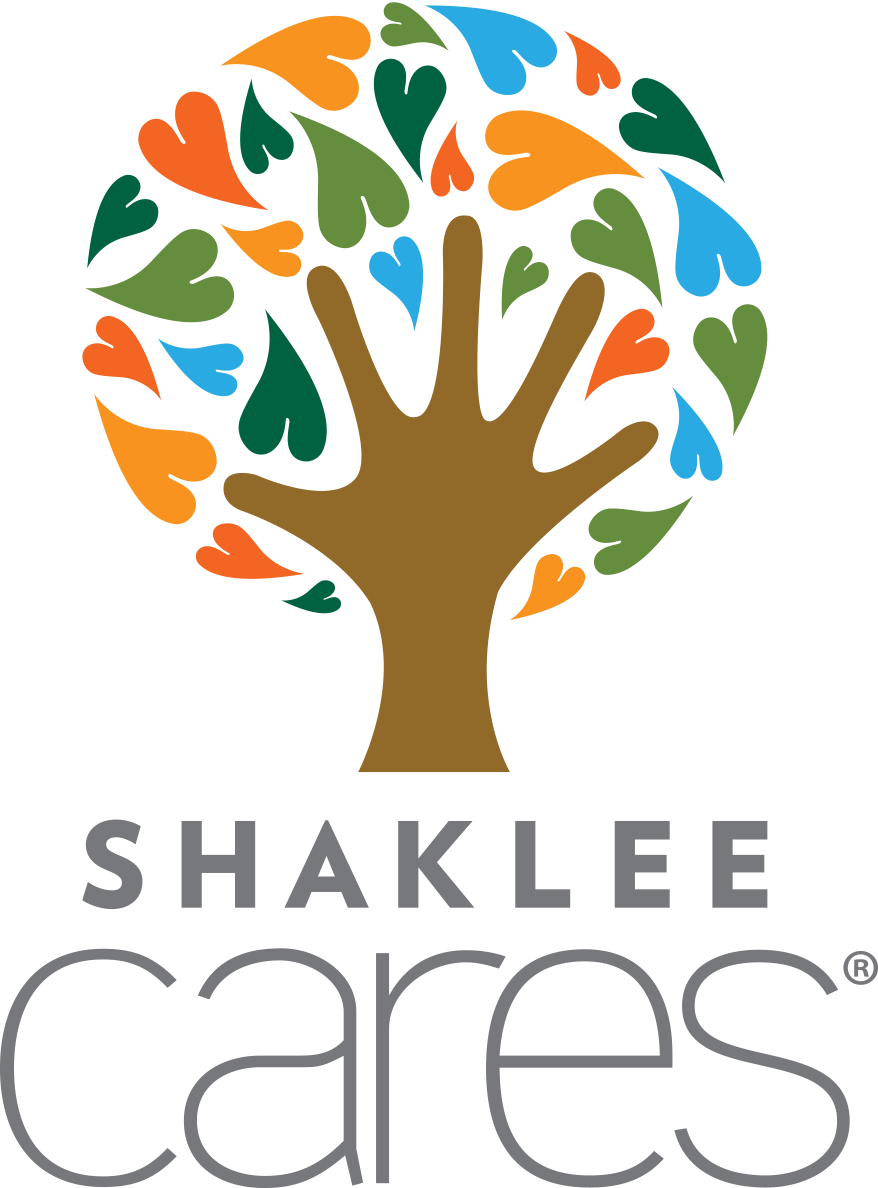 Shaklee Cares® is a program that supports our mission to build better health for people and our planet. We do this by strengthening our global community through volunteering and charitable giving in times of disaster and great need. Now more than ever, we're working to support our first responders on the front lines of the coronavirus pandemic with the wellness essentials they want and need. Find out how you can support your local community and partner with Shaklee Cares to provide these essentials to the First Responders of this COVID-19 crisis.
Our Shaklee Family has continuously inspired us through the years with their generous spirit toward others in everything that they do. Together with Shaklee Cares, since 1992, thousands of hours of volunteer time and millions of dollars in cash and product donations have been given to help Shaklee Family Members and their communities rebuild in the aftermath of natural disaster.
But Shaklee Cares doesn't work without the help and support of people just like you. When natural disasters strike, it is the Shaklee Family located in or close to the affected areas who are best suited to assess what Shaklee Cares product packs are needed and how to distribute them to the people who need them most. The best part – if anyone has questions about Shaklee products or Shaklee Cares – there is no one better suited to provide this information, and a hug, than a Shaklee distributor.
To Request Shaklee Cares Assistance:
Please email your completed form to Shaklee Cares, shakleecares@shaklee.com.
Or, mail to Shaklee Corporation, P-209, 4747 Willow Road, Pleasanton, CA, 94588.
Please note that we allow only one active applicant account per household.
For additional support, apply for a Shaklee Cares Disaster Relief Grant:
How Can You Donate to Shaklee Cares?
Shaklee Family Members and others may donate in a variety of ways:
Check or Money Order
Please send to:
Shaklee Cares
4747 Willow Road
Pleasanton, CA 94588
PayPal
Donate securely via PayPal
Shaklee members may also donate a Relief Pack
There are 5 packs and each either provides convenient and nutritious products, or environmentally friendly cleaning products.
Members, to donate a Shaklee Cares Relief Pack, please call #1-800-Shaklee, or go to the Shaklee Cares section of Shaklee.com.
IMPORTANT: You must log in to Shaklee.com first to access this page and the individual Relief Pack links below.
You cannot order your Shaklee Cares® donation pack with your other products—you will need to submit a separate order for your donation of packs. This ordering process allows for Shaklee Cares to calculate your donation separately for tax purposes, and also will designate the pack donation to go directly into inventory for Shaklee Cares relief efforts.
You will receive PV on your donation, and you will receive a tax donation letter each year you make a donation.  All donations are tax deductible to the extent allowable by law.
What has Shaklee Cares been up to?
Well, a lot, actually. Here are just a few examples of the recent ways Shaklee Cares, together with our caring Shaklee Family, was able to help those in need.
Shaklee Cares Outreach 2021
Coronavirus Pandemic First Responders

Sanford Hospital and Essentia Hospital, Fargo ND
Mayo Clinic, Rochester, MN
Cone Health Hospitals – Greensboro, NC

Moses Cone
Wesley Long
Alamance Regional
Annie Penn
Randolph Community

Colorado Wildfires
Shaklee Cares Outreach 2020
Coronavirus Pandemic First Responders

Senior Home – Los Reyes and Home
President of Police Union (City of Houston)
Mt. Sinai Hospital in NYC
Plainfield Correctional Facility Health Center
Fire & Police Departments and Hospitals
Bear Creek Nursing Home
Physician for mobile Anesthesia Business
NYC Health Metropolitan Hospital
UC Health Medical Center of the Rockies
Aurora Sinai Medical Center – Intensive Care Unit
Kindred At Home – Compassionate In-Home Care
St. Elizabeth Hospital/Medical Center – Brighton, MA
Mayo Clinic, Rochester, MN
Hackensack Medical Center, Paterson, NJ
Police first responders in Paterson, NJ
Tikkun Worldwide Charity
Karmanos Cancer Institute at Mclaren Flint, MI
Covenant Hospital, MI

Nashville Tornadoes

College Side Church of Christ – Cookeville, TN
Murfreesboro, TN
McGruder Family Center, Nashville, TN

Iowa Land Hurricane
Texas Tornado
Colorado Wildfires
Australian Bushfires
Puerto Rico Earthquakes
Shaklee Cares Outreach 2019
Earthquake in Southern Philippines
Dallas, Texas Tornado
Hurricane Dorian – Bahamas
Shaklee Cares Outreach 2018
Camp Fire (Northern California: Paradise, Magalia, Concow
Hurricane Michael: Dothan, AL, Santa Rosa Beach, FL, Blountstown, FL
Hurricane Florence (North Carolina): Hampstead, Wilmington, Huntersville, Laurinburg, Shallotte, Fayetteville, New Bern, Leland, Jacksonville
Hawaii Volcanoes: Kailua Kona
Tornadoes (Virginia): Forest, Lynchburg
Mudslides (Southern California): Carpinteria
Shaklee Cares Outreach 2017
Thomas Fire (Southern California): Santa Barbara, Carpinteria
Tubbs Fire (Northern California): Santa Rosa
Hurricane Maria (Puerto Rico): San Juan, Juana Diaz
Hurricane Irma (Florida): Miami, Sugarloaf Key, Ormond Beach, Flagler Beach
Hurricane Harvey (Texas): Webster, Pearland, Houston, Cypress, Humble, Beaumont, Deer Park, The Woodlands, Friendswood, Kingwood, LaPorte, Spring, Dickinson, Austin, Meadows Place, Sugar Land, Santa Fe, Conroe, Katy, Missouri City, League City
Gurnee, IL – Flooding
Memphis, TN – Wind storms
Shaklee Cares Outreach 2016
Louisiana – 1,000 Year Flooding:  Denham Springs, Abita Springs, Mandeville, Baton Rouge, Lafayette, Covington, Broussard, Destrehan, Walker
Bealeton, VA
Madison, MO
Tennessee Wildfires
Hurricane Matthew
Iowa Flooding
Pine Bluffs, WY – Thunderstorms
West Virginia – 1,000 Year Flood
Texas Flooding – Tyler, Beaumont, Houston, Lantana and Bellaire
North Texas Tornados
Anacoco, Louisiana Flooding
Imperial, Missouri Flooding
Shaklee Cares Outreach 2015
1,000 year Flood – South Carolina
The Valley Fire, Middletown, CA
Texas Wildfires and Flooding
Fairdale, IL Tornadoes
Earthquake in Nepal
Shaklee Cares Outreach 2014
Oso WA Mudslide
Pensacola, FL Flooding
Pulaski County Missouri Flooding
Shaklee Cares Outreach 2013
West Texas Fertilizer Explosion
Moore Oklahoma F5 Tornado
Typhoon Haiyan, Philippines
Boulder County Colorado Massive Flooding
Colorado Wildfires
Hurricane Sandy
Shaklee Cares Outreach 2012
Colorado Wildfires
Live Oak Florida Flooding
Duluth Minnesota Flooding
Osgood Indiana Tornado
Hurricane Sandy Eastern Border
Shaklee Cares Outreach 2011
Alabama Tuscaloosa-Birmingham Tornado
Great East Japan Earthquake and Tsunami
These represent only some of the major Shaklee Cares outreach efforts; however, Shaklee Cares also responds to help individuals and families who've experienced loss due to fire or isolated floods. We appreciate your continued and faithful support of Shaklee Cares.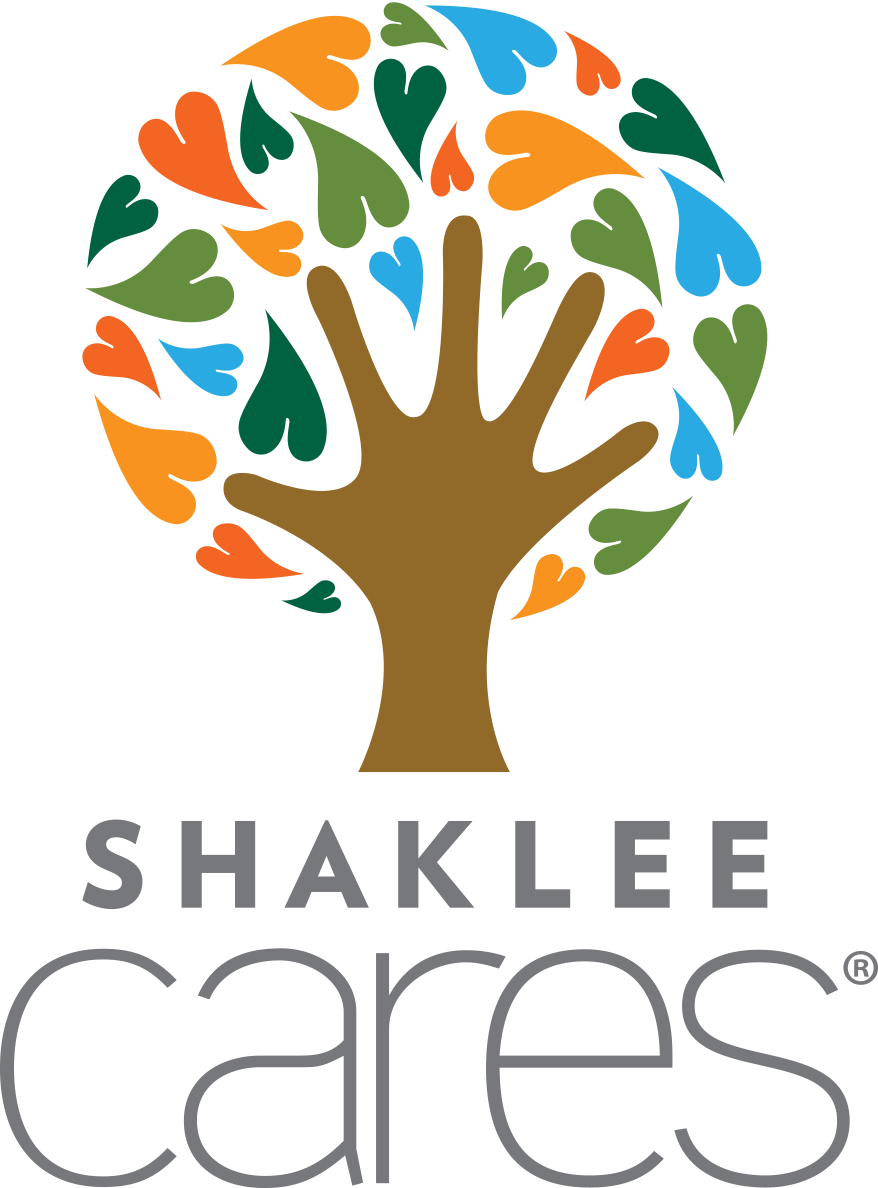 Please direct all further inquiries regarding
donations and Shaklee Cares activities to:
Shaklee Cares, P-209, 4747 Willow Rd., Pleasanton, CA 94588
E-mail: shakleecares@shaklee.com
Shaklee Cares is a publicly supported, 501(c)(3) nonprofit, tax-exempt organization committed to helping people directly affected by natural disasters and emergencies. By using grassroots citizen groups working in impacted areas, Shaklee Cares has provided thousands of volunteer hours and millions of dollars in cash and product donations to help communities rebuild.