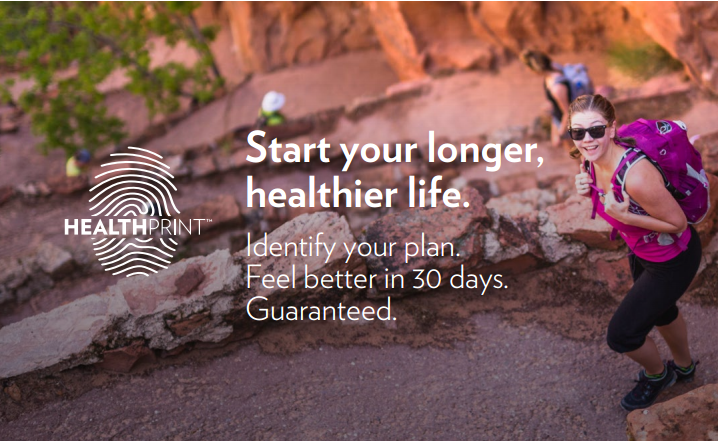 Are you ready to start your journey to a healthier you?
Our busy lifestyles can leave us feeling tired and worn down. Most of us are on the lookout for easy tips and tricks to help us feel healthier and more energetic. There are thousands of health-related articles that tell us what to do, how to eat, and how much to exercise. But too much information can leave us feeling confused about what's right to help us meet our personal health goals.
Your health goals are unique to you, which is why you need a plan designed specifically for you to achieve optimal health. Shaklee Healthprint™ is a powerful tool that harnesses the work of award-winning Shaklee doctors, scientists, and nutritionists to create nutrition plans customized for you. Answer a few questions and we'll recommend a combination of products that are personalized for your individual needs. We'll also provide you with health insights and recommendations to help point you down the path to a healthier life.
Complete the simple online questionnaire in 10 minutes or less—anytime, anywhere. Complete your assessment today and take the first step to a healthier you!