We've got you covered no matter who's on your list.
For the Beauty Lover: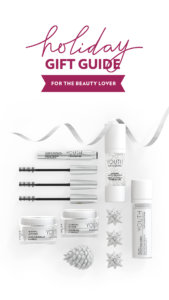 For the Health Nut: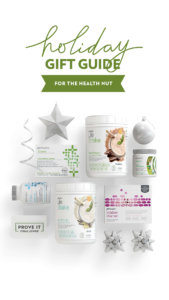 For the Supermom: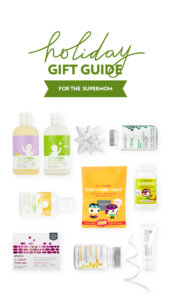 Shakleekids™ Power Pack Helps keep your little superhero strong. Create a healthy foundation for your kids to learn, play, and grow. The Shakleekids Power Pack contains a trio of products to help keep your little superhero strong. Also includes the Shakleekids Superhero's Guide, a special color foldout that has great nutrition information for you and fun things for the kids to do.
          Shakleekids™ Incredivites®: Comprehensive multivitamin for optimal kids' health*
Loaded with 23 essential vitamins and minerals for healthy development*
100% of the Daily Value of all eight B vitamins
Provides calcium and vitamin D, crucial bone-building nutrients*
All natural (and yummy) flavors of tropical punch, grape, and berry
         Shakleekids™ Mighty Smart® Choice: Natural, ultra-pure DHA
100% natural, ultra-pure DHA to help support brain and vision development*
No yucky fishy taste
75% organic ingredients
        Chewable Vita-C®: Additional kid-friendly immune support*
Powerful antioxidant that helps support the immune system*
Great citrus flavor
Shakleebaby™ Massage Oil This ever-so-gentle massage oil is made with organic sunflower oil, lavender, and chamomile to moisturize and relax. It's 100% natural with 73% organic ingredients.
Shakleebaby™ Soothing Lotion This naturally gentle lotion is formulated with organic sunflower seed and jojoba seed oils, plus shea butter.  Lavender, chamomile, rosemary, and vanilla oils are infused for a calming effect. This lotion is 99% natural with 87% organic ingredients. It's a bottle full of even more reasons to cuddle.
Shakleebaby™ Gentle Wash This extra-gentle wash contains organic chamomile, lavender, and an aloe base to soothe the skin. It's 99% natural with 76% organic ingredients. The no-tears formula is hypoallergenic, pH balanced, and sensitivity tested to shower even the most tender skin with love. This nonirritating formula calms and relaxes while the mild lather is gentle on babies' skin.
For the Athlete: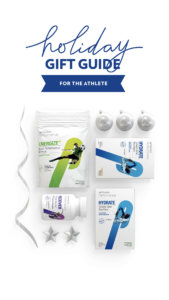 For the Green Home: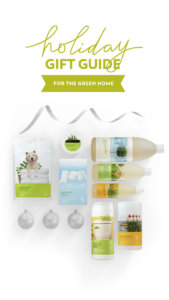 For Inside-Out Beauty: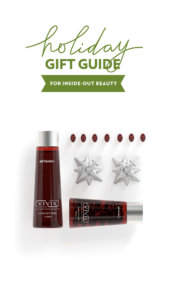 Vivix® Liquid Dietary Supplement Scientists believe that daily cellular DNA damage may be a key factor in many types of normal age-related issues. Backed by six patents, Vivix contains a proprietary, all natural blend of a broad spectrum of polyphenols based on the muscadine grape, featuring superior concentrations of ellagic acid and ellagitannins to other grapes that, when combined with other polyphenols, yield immense antioxidant power. Key Vivix ingredients:
Protect and repair DNA*‡
Protect eyes and support eye health*
Blunt the inflammatory response of healthy people to an unhealthy meal*‡
Positively impact cellular energy production*
Stocking Stuffers: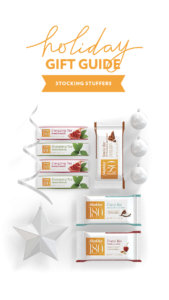 Shaklee 180® Energizing Tea Forget coffee and amped-up sodas. Shaklee 180 Energizing Tea is an antioxidant-rich blend of green, white, and red teas that provides a safe and natural way to head off the slumps when you need a quick pick-me-up. Enjoy morning or afternoon, hot or cold. Available in Green Matcha and Pomegranate flavors.
Shaklee 180® Snack Bars Snack on and be happy. Just one delicious Shaklee 180 Snack Bar will go a long way in curbing hunger and keeping the munchies at bay. A good source of protein and fiber, to keep you feeling fuller longer. Available in four flavors (cherry & almond, chocolate & coconut, crunchy peanut butter, toffee & chocolate crunch) and an Assortment Pack.
†Clinical test used 2 sticks in 8 oz. of water.
‡Laboratory studies show that Vivix key ingredients protect and repair DNA . In a clinical study, key ingredients were shown to blunt the inflammatory response of
healthy people to an unhealthy meal, which can lead to cellular aging over time.
§Salmonella enterica (Salmonella) (ATCC #10708), Escherichia coli (E. coli) (ATCC #11229), and Escherichia coli (E. coli) O157:H7 (ATCC #43895) 
*These statements have not been evaluated by the Food and Drug Administration. These products are not intended to diagnose, treat, cure, or prevent any disease.