Do the world's greatest athletes need to manage their weight? You bet they do. Weight management is often a critical element of phenomenal performance. Although most elite athletes don't immerse themselves in a complete Shaklee 180® weight loss program, many use the Shaklee 180 products as a focused solution. Whether you're tuning up your fitness, recovering from childbirth, or going all in for a healthier lifestyle, Shaklee has options for you. Here are some weight loss accounts from a few of the Shaklee Pure Performance Team athletes.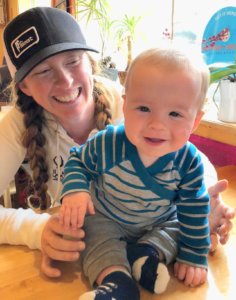 Mary Whipple, Rowing, 2004 silver medal, 2008 gold medal, 2012 gold medal:
I have been taking the Meal-in-a-Bar with me on walks with my 14-month-old son or running errands. It's crazy how easy it is to forget to take care of myself while providing for my son. A Meal-in-a-Bar saves me from grabbing the unhealthy snacks that we sometimes crave when hungry. White Chocolate Cinnamon and Peanut Butter & Chocolate Chip are my favorites.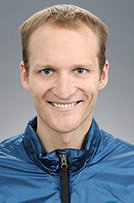 Michael Glasder, Ski Jumping, 2018:

Being a Ski Jumper in the Games requires me to lose some of my summer weight heading into the fall and winter competitive seasons. Sometimes it can be hard to jump-start my metabolism while doing this. Metabolic Boost* has been a great help in revving up my metabolism. It has helped me get where I need to be to compete at the highest level all winter. If you are looking for a little extra boost, give this product a try! And the Shaklee Life Shake™ has been a go-to of mine for a while. In combination with a healthy diet and workout plan, I have noticed some amazing weight loss results. It really does help fuel me for the road ahead, and this is especially important for a competitive Ski Jumper because every pound lost can make the difference between first or last place. I highly recommend it!
Taylor Morris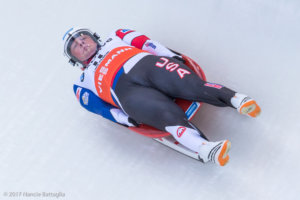 , Luge, 2018:
After retiring from 17 years of competing in the Games and becoming a full-time father, student, and employee as well as a part-time soldier, making time to work out has been difficult! The low-calorie meal replacements that help keep me energized are the Shaklee Life Shake™ (my favorite is Chocolate Soy Protein) and Meal-in-a-Bar (love the Peanut Butter & Chocolate Chip). They are easy to eat on the go and incredibly delicious! To keep the weight off, especially during the holidays, these are my go-to products!
Jamie Corkish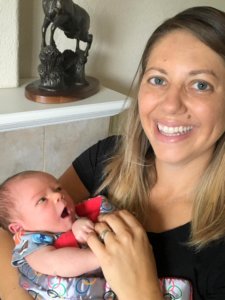 , Shooting, 2008, 2012 gold medal:
I had a child, and along with a child comes extra weight that can be tough to lose. Due to birth complications, I was unable to work out after delivering and then I tore an ACL and was still unable to exercise to drop the weight, so I turned to Shaklee 180. There are so many different options with these products and so many ways to use them. I absolutely love the taste of the Shaklee 180 Meal-in-a-Bar and they are super-easy to carry everywhere. Although I use them as a meal supplement, the rest of my family eats them because they like the taste. The Shaklee Life Shakes are great for a quick morning breakfast or a shake for lunch. Add ice to the blender and make it more like a smoothie or add some of your favorite fruit to switch up the flavors. I was able to lose weight on this program even though I was unable to work out. Many shakes and bars don't have a good flavor, but Shaklee180 products are delicious, which makes it much easier to use them regularly. If a 2-year-old and a 13-year-old like the flavors, then you know you will love them too!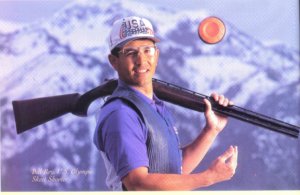 Bill Roy, Shaklee Pure Performance Team Program Director, provides this account of his weight loss journey:
I lost 33 pounds on the Shaklee 180 healthy weight program last fall. I've kept the weight off and feel great. Since I work with the world's greatest athletes on a daily basis, I have all the motivation I need to stay in great shape and at a healthy weight. But you know how it goes: Work projects pile up; routines get disrupted; celebrations and events offer unhealthy types and amounts of food; and in my case, injuries popped up. All those factors can allow the pounds to add up, but I know better. I know that my health is worth the extra effort to manage my weight and fitness, and there are great tools available to help.
The Shaklee 180 Program certainly requires some discipline, especially early on, but after the first week, it was an integral part of my life and simply wasn't difficult. In addition to following the guidance for the Program, I cut processed sugars entirely out of my diet, and I worked out 3–5 times a week. The weight came off steadily as my fitness increased. I was also involved in the field test program for the new Shaklee Life Shakes, so I used those shakes, and I've always loved the Meal-in-a-Bar and Snack Bars.
You don't need to be the world's greatest athlete to be in control of your weight, fitness, and well-being. All you need is a goal, a support system, and a fantastic program like Shaklee 180.
---
---