One of the wonders of our mothers is that they give so much to their children and their families, and yet require so little in return—wanting only just "to love and be loved," in the words of Shaklee Pure Performance Team member Katy Emmons, who is now a mother with four children of her own.
To celebrate Mother's Day, the Shaklee Pure Performance Team members acknowledge the encouragement, support, and ebullient joy they received unconditionally from their mothers from a very early age. Here are some of their tributes, that we're sure everyone will relate to, about the greatest women we know: our mothers.
Martha McCabe, Swimming, 2012, 2016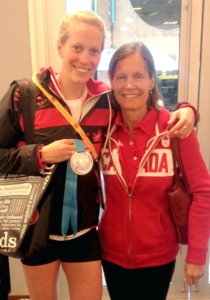 My favorite part of competing in the London 2012 final of the 200-meter breaststroke was the moment I touched the final wall of my swimming race. I looked up at the score board and immediately out to the crowd, and the first person I locked eyes with was my mother!
Almost 20,000 people in the stands and there was the person who had supported me from day one, smiling and waving at me: my mom. It was an incredibly special moment that is etched clearly into my memories. She has been behind every single decision I've made in and out of sport, and being able to connect at such an important moment of my life is an experience that no words will ever be able to describe.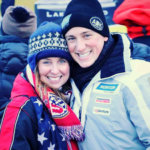 Taylor Morris:  Luge, 2018
She lives her life with a love that is contagious. Whether its nurturing love, tough love, friendly love, or romantic love, she has it all and shows it daily. The love, devotion, and support she has shown me throughout my life can't be put into words. She is truly one of a kind and I couldn't possibly imagine a better mentor, friend, or mother. Thank you, Mom, for pushing me to my limits, believing I could achieve anything, but most of all making me feel more loved than any person deserves.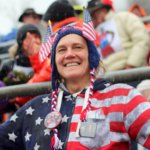 Jayson Terdiman:  Double Luge, 2018
My mother, Kathryn, always told me I could do anything I put my mind to. Being one of the smaller guys in almost every sporting arena, it was great to have that mentality instilled in me. I credit my can-do attitude and willingness to persevere to the fact that my mother is always encouraging me (still), and that nothing is out of my reach. I could never thank her enough for being such a positive influence in my life. I love you, Mom.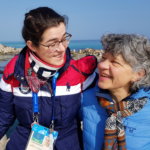 Carlijn Schoutens: Long Track Speed Skating, 2018 – Bronze Medal
Happy Mother's Day, Mom! You are the most amazing supporter with the infinite amounts of love and encouragement that you give (and let's not forget about the delicious food). Also, thanks for suggesting I try speed skating races—that was a great idea, to say the least! Love you, Mom.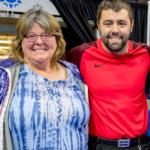 John Landsteiner: Curling, 2014, 2018 – gold medal.
My mom has supported me all throughout my curling career and my life. She has allowed me to travel the country and the world to pursue my dreams growing up, from curling camps to tournaments and beyond. She has helped me through the good times and the bad and is constantly there to give me advice today. She is the best!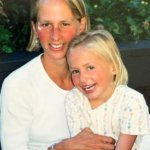 Sophie Caldwell:  Cross Country Skiing, 2014, 2018
My mom is my best friend and has been my role model for my whole life. I talk to her every day whether I'm in the same house or across the world and I hope that's something that will never change. She has been my support system during my best times and my hardest times and I will forever be grateful for the guidance, love, and friendship she has given me. Happy Mother's Day, Mom! Thank you for all you do.
Amanda Polk: Rowing, 2016 – Gold medal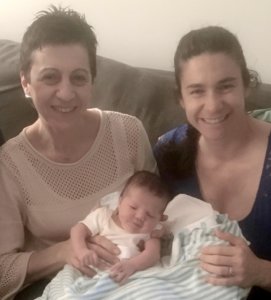 To the woman who brought me into this world,
To the woman who nourished me to grow,
To the woman who covered my bumps and bruises,
To the woman who taught me independence,
To the woman who encouraged me to be tough,
To the woman who told me never to give up,
To the woman who helped me follow my dream of becoming a Gold Medalist,
To the woman who is now helping me raise my daughter,
It takes a very strong woman to be a mother like you. I would not be the woman and mother I am today without you.
Mom, I hope I can be half the mother and caregiver to my Adalie that you are to me. Happy Mother's Day—I love you!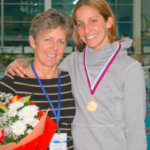 Kim Vandenberg:  Swimming, 2008 – Bronze Medal
My mom is one of the most inspiring women I know. She is very fit, super-healthy, and balances her life in so many ways. I think one of the most admirable things about my mom is that she truly follows her heart and encourages my siblings and I to do the same. She is supportive without being pushy and never fails to let us know we are loved by her. Growing up, I was always given the choice to pursue my swimming dreams; my mom never forced me to do other sports; instead, she gave me the freedom to choose my own passions and my own path and that is what I am most thankful for. Happy Mother's Day, Mom!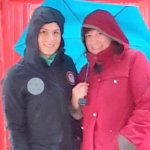 Adeline Gray:  Wrestling, 2016
 My mom drove me to practices, and helped me learn to pack healthy lunches.  She used to ask me after a hard wrestling week if I wanted to play basketball instead.  It helped me understand that I did love this sport, even when it got hard.  She cheered me on each day and helped me see the wins in each practice. She would rub my sore neck and make sure I was on a good path.  She always asks the best questions to make sure I am on track with my goals.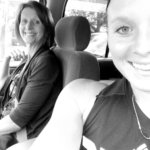 Kelli Stack: Hockey, 2010 – Silver Medal; 2014 – Silver Medal
My mom has always been my biggest supporter. There were times growing up when I wanted to quit things like hockey or other activities, but my mom would talk me out of it. She would make me consider every option and outcome, and to think things through before making a rash decision. She was the person who taught me what it meant to be committed to something and to work as hard as I possibly could to be the best at it. Without her, I would not have had the confidence to achieve my dreams. My mom made me the person I am today, and I am grateful for her love and unconditional support.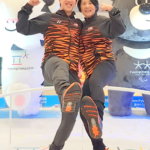 Julian Yee: Figure Skating, 2018
The saying "Mom knows best" is definitely not an understatement. I owe my career in sport to my mother because she was the one who got me involved. When I felt like giving up, she kept urging me on. I think every mom out there is special in her own way, and my mom is special not only to me but to my entire family. I'm just glad I was able to share my experiences as an athlete alongside her.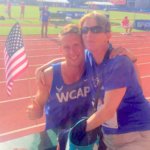 Cale Simmons:  Pole Vault, 2016
Just wanted to give a quick shout out to the best mom ever, Carol Simmons. She has given me endless unconditional love and support in all my track and field escapades over the last 10 years. Good or bad, competition or practice, she's always there to believe in me regardless of the outcome. Thanks, Mom—couldn't have done it without you.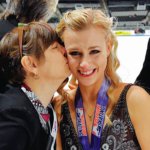 Madison Hubbell: Ice Dancing, 2018
My mom has always been my biggest supporter. She has given me the greatest example of how to be a strong woman, a caring mother, and an utter professional. As I grow older, I see myself emulating her behaviors in my own career and life. I hope that as I transition into another career, and into motherhood, I can be a fraction as wonderful as she has been.
Jenny Hardy:  Archery, 2004, 2008, 2012
Becoming a parent of two little girls myself, my respect, gratitude, and love for my mom have only deepened. I am the oldest of five children, all of whom my mom stayed home to care for, homeschool, and mentor. My mom joyfully and tirelessly served, and continues to do so. I will try to emulate her example when I am nursing at 3am or beginning another day with a smile, despite being super tired. Thank you, Momma, for all the endless sacrifices. I know now what love truly is.
Jamie Corkish:  Shooting, 2008; 2012 – Gold Medal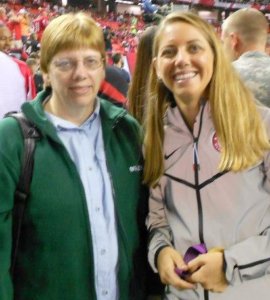 My mother has been someone I can always rely on to be there for me. I talk to my mom almost every day, even if it's just for a couple of minutes. Throughout my life, she has always supported me and the rest of our family. Now, with kids of my own, she not only flies across the country to be a babysitter when we need her, but she provides helpful advice. Many times, I wonder how my mom was able to do all she did when I was growing up; she got us ready for school, went to work, cooked dinner, cleaned the house, and acted as a taxi for two kids involved in sports. My mom watched every sporting event and was a silent cheerleader on the sideline. Thank you, Mom, for always being supportive and helping me become the woman I am today!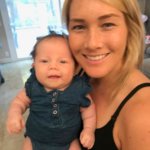 Courtney Mathewson: Water Polo, 2012 – Gold Medal; 2016 – Gold Medal
My whole life, I have been told I act, speak, and make gestures like my mom. For the longest time, I didn't see it as a compliment. As I have gotten older and now that I have my own daughter, I have realized that if I am even close to the person she is, I am lucky. She exemplifies the qualities of love, selflessness, and kindness and is steadfast in who she is. I am so lucky to be her daughter and am so thankful to be able to learn from her each and every day.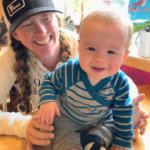 Mary Whipple Murray:  Rowing, 2004 – Silver Medal; 2008 – Gold Medal; 2012 – Gold Medal
I'm six months into full-blown motherhood and it's made me realize how selfless and creative my mother was in raising me and my three siblings. I hope to give my son the same love and support that my mom continues to give me. A true superwoman.
Caryn Davies: Rowing, 2004 — Bronze Medal; 2008 — Gold Medal; 2012 — Gold Medal
When I went to sleep-away camp for the first time at age 12, I didn't miss home. In fact, I didn't call home for several weeks. My mom told me later that this was how she knew she had given me enough love: I was happy and secure enough not to need her. And she's right. Growing up, I never had any doubt that I was loved unconditionally. It gave me great self-confidence, and that helped make me the successful athlete I became.
Kelley and Courtney Hurley: Fencing, 2008; 2012 – Bronze Medal; 2016
We know it's cliché to say "we wouldn't be here without our mother," but in our case this is so true in so many ways. Our mom has been 1,000 percent behind us since the beginning, helping us when we needed help, supporting us even when nobody else did, loving us no matter the outcome. She has picked us up in our darkest moments! She has always been there, and promises she always will be. To our mother, we are YOUR biggest fans. Happy Mother's Day!
Isabella Isaksen:  Modern Pentathlon, 2016
I owe all that I am to my mother. She taught me that I could do anything, and be anything, as long as I was willing to work hard.
Amro Elgeziry: Modern Pentathlon, 2008, 2012, 2016
I couldn't be more grateful for my mom. I wouldn't be where I am without her. There is never a day that I don't think of how lucky and blessed I am to have her.
Emily Regan:  Rowing, 2016 – Gold Medal
My mom has always been there for me. She's always sacrificed everything to let my siblings and I follow our dreams, and she is always willing to drop everything whenever one of us needs her. In the fall, my mom came to stay with me for over two weeks after I had surgery to help me however she could. She's definitely the most selfless person I know. Happy Mother's Day, Mom!
Ashley Nee:  Canoe/Kayak, 2016
My mother has always been there for me. Whenever I had a crazy aspiration, she empowered me completely. If it was traveling and racing in four different continents, or if it was going to the gym at 5:00 a.m. before high school started, she made it happen. I owe everything I have learned to my mom. No matter how far away I was, she was always the one making it happen. I love her so much and thank her for going so far above and beyond for me. She is the strongest person I know.
Dani Cameranesi:  Hockey, 2018 – Gold Medal
To my golden mom: There is no amount of praise in the world that could ever repay my mom for everything she's done for me and my family. At one point in time, I was just a dream to her; then, she stood by my side every step of the way to ensure that my dream came true.
Mom, thank you for everything you've done and continue to do. You deserve a Gold Medal every bit as much as I did. I love you to the moon and back.
Aaron Tran:  Short Track Speed Skating, 2018
My mom has always been in my corner and supported me through thick and thin. She is the reason why I have so much confidence in myself and why I can continue to aim higher the next day. Thank you, Mom. I love you!
Thomas Hong:  Short Track Speed Skating, 2018
I am a person shaped and molded by two incredible women: my mom and my grandmother. Their dedication to my success and their generosity to others know no bounds. When I was younger, my training situation required us to drive to a team that was two and a half hours away. My mom and my grandmother would make the five-hour roundtrip drive three times a week to ensure that I could receive the training that I needed. Had it not been for my mom and grandmom's persistence, I would not be the athlete or the person I am today.