What would the world's greatest athletes be thankful for? Perhaps their numerous gold medals, victories, record-breaking feats, fame, and fortune? Certainly, those accomplishments represent a significant portion of their lives, but the Shaklee Pure Performance Team members are more grateful for family, friends, health, and relationships that have shaped them into strong, capable, and gracious achievers. With Thanksgiving upon us, we asked a few of our Shaklee heroes what this season means to them.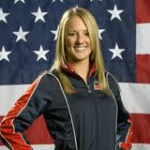 Brianne McLaughlin, Hockey (2010 silver medal, 2014 silver medal):
I am thankful for a family who supported all my crazy dreams and allowed me to live my perfect life. I have a job I love and am passionate about that challenges me to do more. I am looking forward to starting my own family in the coming year [Brianne is expecting in January] and giving them all of the love and opportunity that I have received my whole life. You have one life to live and I can't believe this is the one that was chosen for me—I can't think of anything greater!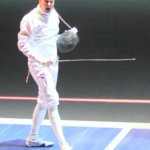 Seth Kelsey, Fencing (2004, 2008, 2012):
I am thankful for the many coaches who have spent considerable time with me developing my technique and sharing in the Games experiences. I have been fortunate to work with coaches who saw a brighter future than I saw and helped make it a reality. I would not have gone so far in my sport without the help of so many others.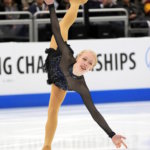 Bradie Tennell, Figure Skating (2018 bronze medal):
I'm thankful for my family and their constant support of my goals and dreams. I wouldn't have the success that I do as an athlete were it not for the encouragement and sacrifices they make for me to do what I love.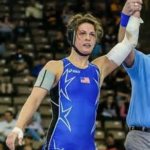 Adeline Gray, Wrestling (2016):
There are so many wonderful moments in my life I am thankful for, but the one most in my heart is the experience of seeing my family's joy from my successes. I won my fourth World Championship and seeing my husband's pride, my sisters' radiating and calming joy, my parents' tears and strong hugs proved to be everything in those moments after the win. The process of becoming a World Champion starts with a dream but keeps going because of loved ones who have supported me every step of the way. I am thankful for the experiences I get but more thankful that so many of the experiences extend to my loved ones.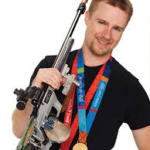 Matt Emmons, Shooting (2004 gold medal, 2008 silver medal, 2012 silver medal, 2016):
Thanksgiving is obviously a wonderful holiday when we take a moment to remind ourselves what we have to be thankful for, but I try to live my life like that every day. When I look around me, there are so many things to be thankful for. First is my family. I am blessed with four healthy, happy, and fun kids. I have a lovely wife and great parents who have always been there for me. After surviving cancer in 2010, I'm thankful I'm still alive and healthy. We live in a great place and have some awesome friends. Life is indeed good!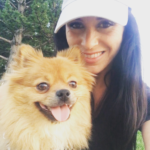 Allison Baver, Speed Skating (2006, 2010 bronze medal, 2014):
I'm thankful for this bundle of joy in my life, Prince, and our daily playtime in the park. Happy Thanksgiving, Shaklee Family!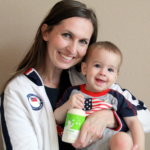 Jenny Hardy, Archery (2004, 2008, 2012):
First, I'm thankful for my Lord and Savior Jesus Christ, for His sacrifice that paid my ransom and provided grace, forgiveness, transformation, and a reconciled relationship with God. Second, I'm thankful to God for my family, the dearest people with whom He has enriched my life. Third, I'm thankful to Him for the story He has given me; from growing up in a big family as a Wyoming girl to the Games in the sport of Archery (three times!) to Texas Aggie and stay-at-home mom, He has blessed me time and time again. But it has been His presence with me every step of the way that has taught me grace and true greatness. And last, I'm thanking God for the freedoms and blessings we know in this country; they are truly outstanding and too often taken for granted.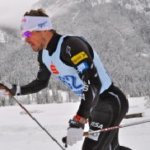 Kris Freeman, Cross Country Skiing (2002, 2006, 2010, 2014):
This Thanksgiving, I am thankful for my growing family and all the time I get to spend with them!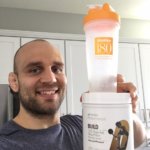 Tervel Dlagnev, Wrestling (2012, 2016):
As the holiday season approaches, I'm reminded of how thankful I am for the health of my family and myself. The last couple of years have been tough with my injuries and my wife's health issues. Experiencing chronic pain and trying to run around after two crazy, wild boys has been a challenge. But praise the Lord, we are coming out of it little by little and it feels like such a blessing. So thankful for health and family!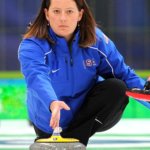 Debbie McCormick, Curling (1998, 2006, 2010, 2014):
I am thankful for my family who has always supported me in everything I have chosen to do. I'm thankful for their endless love and support. My sweet doggie, Ava, who brings a smile to my face every day no matter what mood I am in. I love her snuggles. I'm thankful for the sport of Curling that has brought much joy to my life. I get to travel the world, meet amazing people, and make a living in the industry.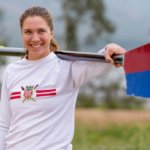 Amanda Elmore, Rowing (2016 gold medal):
I'm thankful for so many things this year. It's so easy to let struggles and negativity take over, so I try to spend any moment I can enjoying the good in my life, especially around Thanksgiving! I'm always most thankful for the people in my life, because they are what makes it interesting: parents, siblings, new and old friends, teammates, coworkers, and pets (because they're people, too!). Happy Thanksgiving!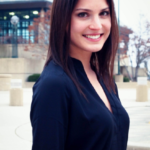 Aly Dudek, Speed Skating (2010 bronze medal, 2014):
What am I thankful for…SO MUCH! This year, I have been overjoyed and undeniably thankful for the people who surround me day today. I am thankful for the ability to share my passion of travel and fitness through my job, working with my friends and co-workers who challenge me and bring me joy every day, and most importantly, my family. I am thankful for being able to do and share what I absolutely love every day and the ambition I have gained from the experiences I have had thus far. And, of course, I'm thankful for the Shaklee Family!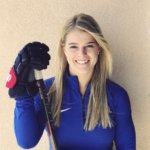 Emily Pfalzer, Hockey (2018 gold medal):
I am thankful for my amazing family, friends, and teammates! I don't know what I would do without them!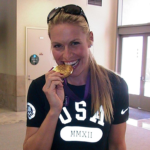 Esther Lofgren, Rowing (2012 gold medal):
When I was training at the highest levels, I was thankful to have Shaklee vitamins and supplements helping me to stay healthy and improve my performance during training, international travel, and races. Today, I'm thankful to have Shaklee Life-Strip® with Iron and Optiflora® Probiotic Complex that have helped keep me and my family remarkably healthy throughout my pregnancy and first year as a mom!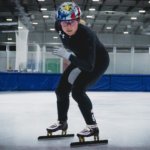 Jessica Kooreman, Speed Skating (2014, 2018):
I am thankful for many things, but this year in particular, I am especially grateful to be an expecting mother [Jessica is expecting this month]. I am thankful to be surrounded by my family during this life transition. It's also my first time in a few years to be home with family and friends during the Holidays. Looking forward to enjoying being home and enjoying the season with people I love.