In about six months, the world will turn its gaze to the Tokyo Summer Games where the world's greatest athletes will gather to compete in the sports they love. Nearly 50 Shaklee Pure Performance Team members will be there, amazing us with some of the greatest performances in history, a culmination of a lifetime of hard work. So far 10 Shaklee athletes have qualified for the Games, and each of them is honing their success plan for the final charge to the Games. The first five athletes who have qualified offer a glimpse into their mindsets as they work toward the Opening Ceremonies on July 24, 2020. (Watch for comments from the next five Shaklee athletes in Part 2, coming to the Shaklee Naturally blog soon):
Samantha Schultz Achterberg: Modern Pentathlon (first Summer Games)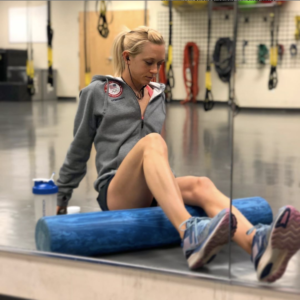 The Summer Games are thought of as an event that occurs every four years. However, the preparation happens day in and day out for many years leading up to that one day of competition. We need years of work for the multiple areas in each of the five events in Pentathlon (Fencing, Swimming, Equestrian, Shooting, Running). Trying different techniques, skills, mantras, and workouts shapes what will work best for that one day on the world's biggest stage.
For this 2020 season, I will compete in several competitions to maintain my international ranking points. Travel may include Egypt, Bulgaria, Hungary, China, and Korea. These international competitions provide valuable experience but also a lot of changes or unfamiliar elements, such as food, climate, training facilities, time zones, different beds, etc., essentially things I can't control. So I take steps to control what I can. For instance, I always travel with ear plugs and an eye cover as well as snacks or supplements. I bring a few things like oatmeal, Performance® Advanced Physique® Whey Protein, and Shaklee 180® Snack Bars to help avoid unknown foods during competition. 
A big focus will be working on my mentality to trust myself and my training to maintain more confidence throughout all the events. This focus will reduce my nervousness for competition. When I show up to compete, I need to know that I have put in the hard work and then go out there to enjoy the opportunity and have fun competing hard. At times I'm a perfectionist, which can cause unnecessary stress during training and competing. I want to make sure I enjoy the journey along the way, and then let the hard work shine.
Another top priority is ensuring I stay healthy and injury free. Any time we get sick or injured, it sets us back and delays progress. It can be hard to get all the nutrients my body needs in meals. Shaklee supplements have helped keep me healthy and working in peak form. Not only are supplements important but the snacks and nutrition for fueling and recovery are key. The Shaklee Life-Strip®, Performance™ PM Recovery Complex, Immunity line, Whey Protein, and Snack Bars are just a few of the products I use in training and that contribute to living a healthier life. Like I said before, it's not every four years—it's every day. Showing up every day with positive intention and taking care of my body the right way CONSISTENTLY will help lead to that one day when it all needs to come together at the Games. Also, as an athlete that is frequently drug tested, I have reassurance with the Shaklee products knowing they are 100% clean and safe.
Charles Fernandez: Modern Pentathlon (also a Games athlete in 2016)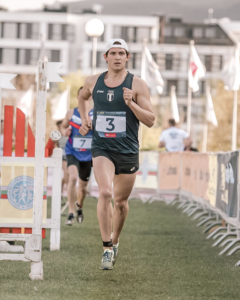 The Tokyo Games will be a challenge like no other for me, where 10 years of training, experience, sweat, tears, success, and failures will fulfill my dream of making history for Guatemala. At the Rio Games in 2016, I was just 19 years old and didn't really know what to expect. Now four years later, I have clear goals and a game plan for the training and competition in the six months leading to the Games.
The biggest emphasis is the mental aspect—being mentally aware during training sessions and workouts day in and day out, being not only physically invested but also mentally focused. That combination determines the difference between winning and losing. In my 10 years as a professional athlete, it wasn't until recently that I recognized the importance of a focused mind to grasp concepts, techniques, strategies, and skills to improve my performance every day.
I have the huge gift of Shaklee as a partner for my journey. Up until early 2019, nine years into being a professional athlete, I didn't understand the importance of supplements and shakes. Now, Shaklee is more than just a sponsor; they're a family and a partner that provides me both the nutrition and the support to reach my goals in this grueling and demanding season. MindWorks® is one of the many products in my daily routine to improve mental sharpness and focus. The Shaklee Family support motivates me to work harder and more efficiently!
Amro Elgeziry: Modern Pentathlon (also a Games athlete in 2008, 2012, 2016)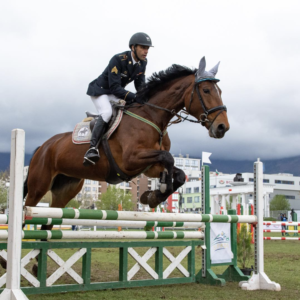 I feel so fortunate to have qualified for my fourth Summer Games. I have learned from experience that success in competition is 50% skills and event training and the other 50% is nutrition, recovery, and mental health. Products such as the Life-Strip and PM Recovery Complex help to keep me ready for competition day. With the help of Shaklee, I feel more confident than ever going into the 2020 season. My season will start with an international competition in Budapest. This competition is basically a continuation of my training; I will be competing in two World Cups starting in Sofia Bulgaria in March and April, and then hopefully the World Cup Final in South Korea in May. Just prior to Tokyo, I'll put the finishing touches on my Games preparation at a training camp in Korea. 
Valerie Arioto: Softball (first Summer Games)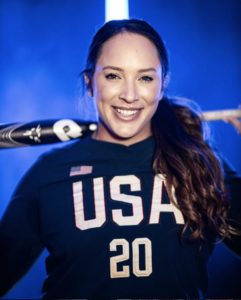 USA Softball has created the "Stand Beside Her" tour where we will be training and playing games around the country for six months to prepare for the Tokyo Summer Games. The Stand Beside Her tour builds our team and supports youth players, women especially, in the US and beyond. This tour, along with my 10 years of international experience, will help me be the best I can be for my team. Although the tour will be helping us prepare physically, it will be important for me to prepare mentally as well—I will be making my mental health a priority. As an important part of that focus on my mental health, my nutrition throughout the tour will need to be aligned with my intense training, so I'll take all my Shaklee products on the road with me. I can't wait to experience this journey with my teammates! 
Kelsey Stewart: Softball (first Summer Games)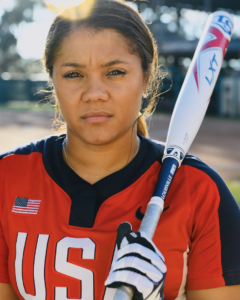 The next six months of training for me is all about getting my mind and body right for the Games. One of my favorite quotes is "Preparation eliminates fear" by Michael Jordan. That's exactly what I plan on doing these next six months. We will be going on the Stand Beside Her Tour, and I will be taking every repetition like it's a ball in the Games. By the time the Games roll around, I won't be in a pressure situation because I will have trained every single day from now until then for that exact moment.
Every athlete's journey reveals much about their incredible mindsets, training regimens, and aspirations. And we can all follow the advice of Sammy Schultz Achterberg: Show up every day with positive intention and take care of our bodies the right way CONSISTENTLY! We can do it!