Expert Classes. Completely Free.
We're on a mission to bring true wellness to the world, and that means giving everyone the opportunity to live well. Join us on Wednesdays for classes led by wellness experts from around the world. Sign up for FREE today, and together we can Make Healthy Happen.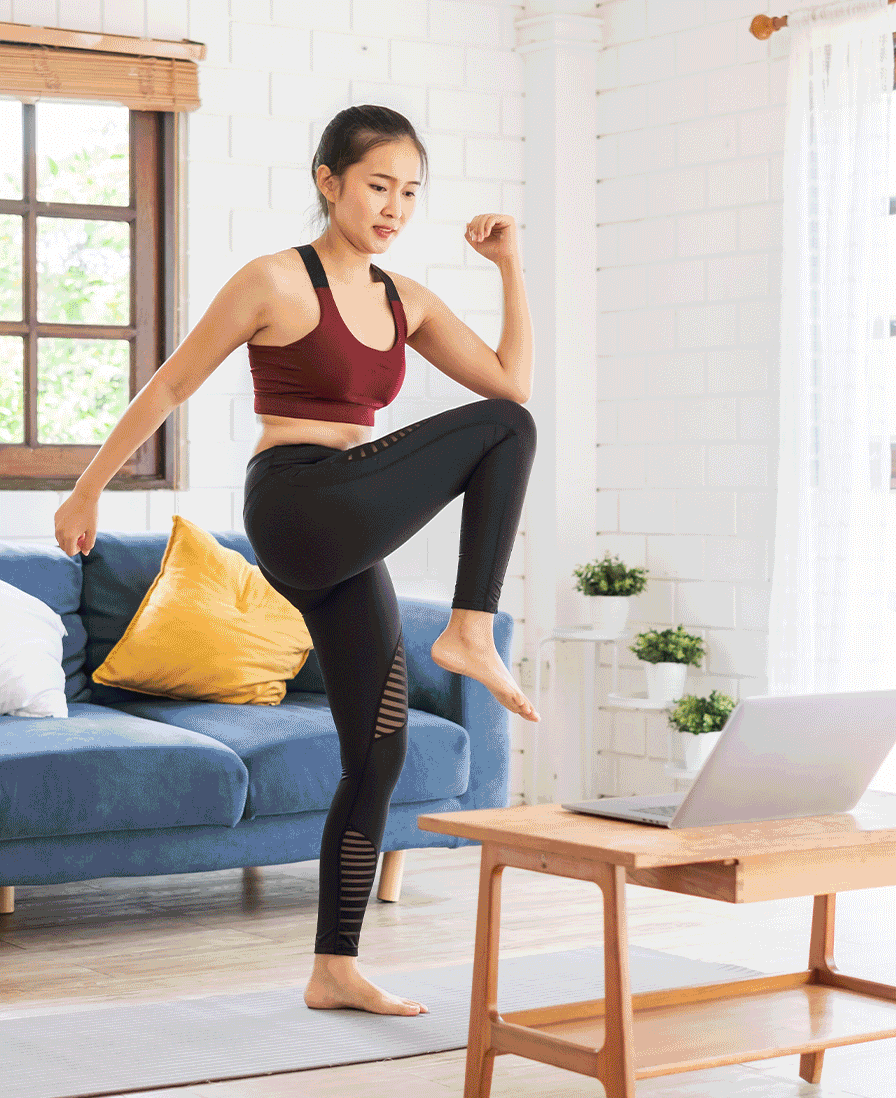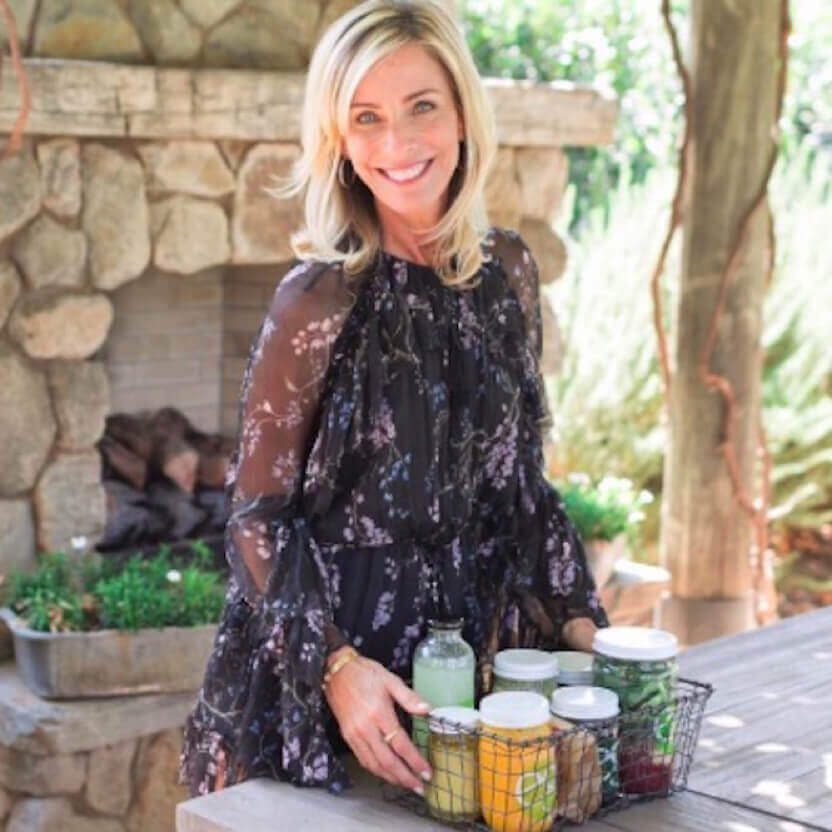 August 11, 2021 at 5:00 pm PT / 8:00 pm ET
Holistic Nutrition & Gut Health 101 (45 minutes)
with @elissagoodman
Elissa Goodman is a best-selling author, holistic nutritionist, and lifestyle cleanse expert based in Los Angeles, California. After her own wake-up call with a cancer diagnosis at the age of 32, Elissa left a stressful job and began her studies in the field of integrative nutrition and holistic health. Her mission is to educate and encourage healthy, mindful living and to help others embrace the concept that we are a product of what we eat and how we treat ourselves. Elissa understands that proper nutrition is vital to living a fulfilled existence and specializes in helping people achieve optimum health levels through cleansing and nutrition. She works with clients suffering with a wide range of health issues, and one of her primary ambitions is to help others live disease free. Elissa is the founder of the S.O.U.P. cleanse and has been featured by GOOP, Vogue, InStyle, Huffington Post, Marie Claire, and many other publications and news outlets. She is also executive producer of The Elissa Goodman Show on Focus TV.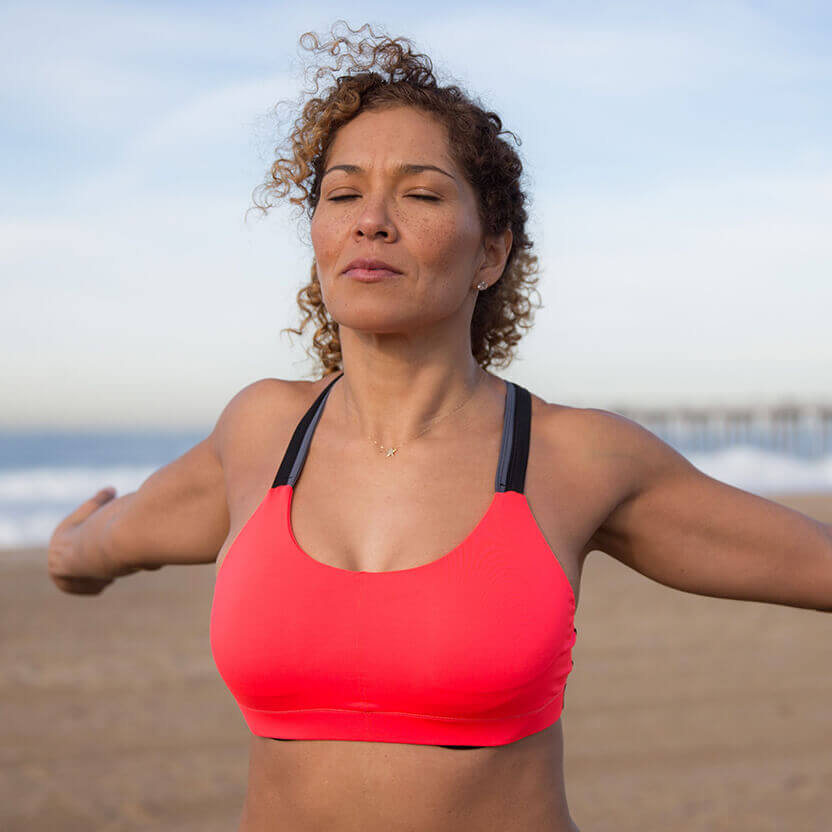 August 25, 2021 at 5:00 pm PT / 8:00 pm ET
Athletic Conditioning + Stretch (45 minutes)
with @christapryor
Christa Pryor, MS, CSCS, is an athletic performance coach and author who educates and inspires others through her revolutionary approach to training. Christa expertly combines 20+ years of experience with the latest techniques in holistic wellness and neuroscience to challenge the physical and cognitive thresholds of her clients, driving overall performance to new heights. As a former collegiate athlete and expert in the field, Christa has had the good fortune to travel the world coaching competitors of all ages. She has worked with both professional and aspiring athletes, including world champion boxers, NBA champions, gold medalists, championship tennis players, Super Bowl champions, and #1 NBA draft picks. She also enjoys sharing her wisdom with everyday wellness seekers at gyms around Los Angeles via her popular strength, conditioning + stretching class. A lifelong athlete, Christa understands the value of integrating the mind and the body to optimize performance both on and off the court.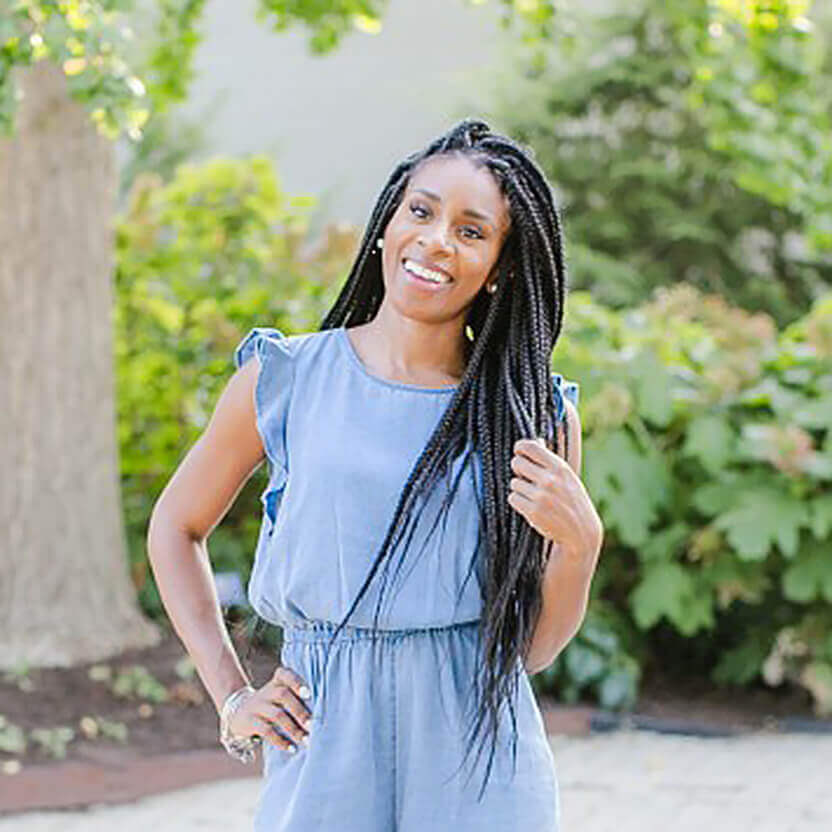 July 21, 2021 at 5:00 pm PT / 8:00 pm ET
Home Organizational Hacks
with @thebloomingjaks
Jeanyne is a Midwestern mom living in Columbus, Ohio, with her husband and two young daughters. A self-proclaimed floral addict, she considers herself a "Midwest Girl with a Southern Heart." That means she is obsessed with blooms, Southern hospitality, antiques, and the pretty things of life. Through her popular blog, The Blooming Jaks, and social media platforms, Jeanyne offers inspiration for anyone looking to create timeless moments or simply find balance within a limited schedule. Her blog is a sought-after destination for home organization tips, DIY activities, gift guides, fashion finds, and family-friendly adventures throughout Ohio. Jeanyne also has a degree in food and nutrition, which allows her to offer healthy recipes and nutrition advice as well.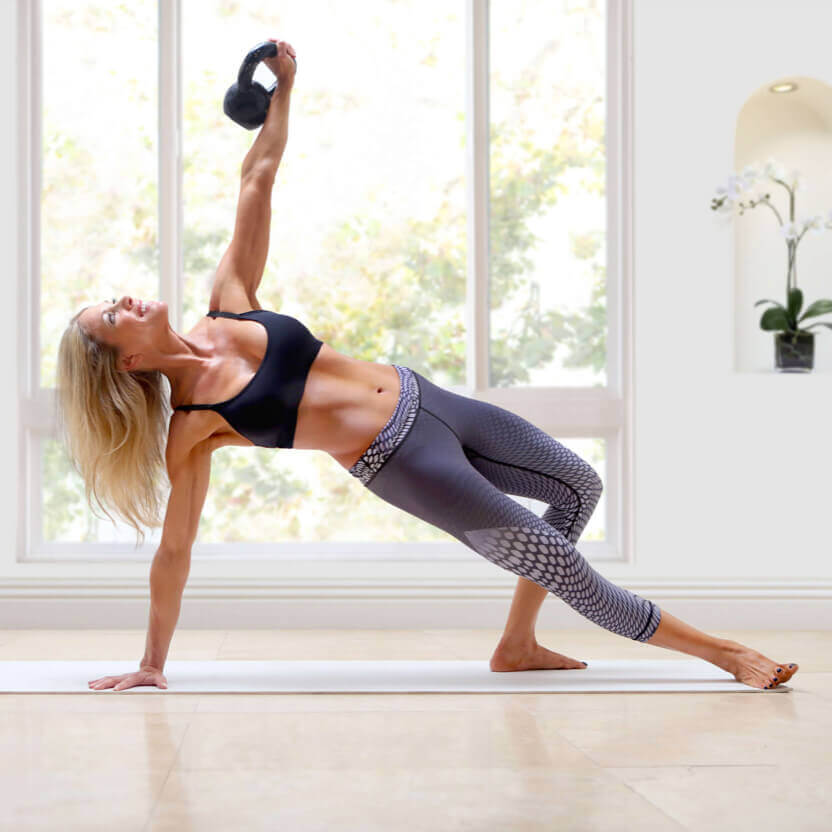 July 7, 2021 at 5:00 pm PT / 8:00 pm ET
Body Weight Blast (45 minutes)
with @jillbrownfitness
Jill Brown is a certified functional strength and holistic nutrition coach based in Los Angeles. She specializes in high-intensity, low-impact workouts that cover the six pillars of fitness: muscular strength & endurance / cardiovascular strength & endurance / balance / mobility & agility. She has worked at the most elite gyms in LA and has also personally trained a roster of Hollywood elites. For workouts, she specializes in metabolic conditioning, kettlebells, TRX, Pilates, and spinning. With her fitness and nutrition programs, Jill specializes in fat loss, reversing metabolic dysfunction, controlling cravings, and intermittent fasting. Her Body Weight Blast class requires no equipment—only your body weight—and combines cardio, strength, agility, and mobility with elements of yoga and Pilates. When she's not teaching daily classes online, Jill spends her time as a fitness model, TV host, producer, director, writer, and consultant.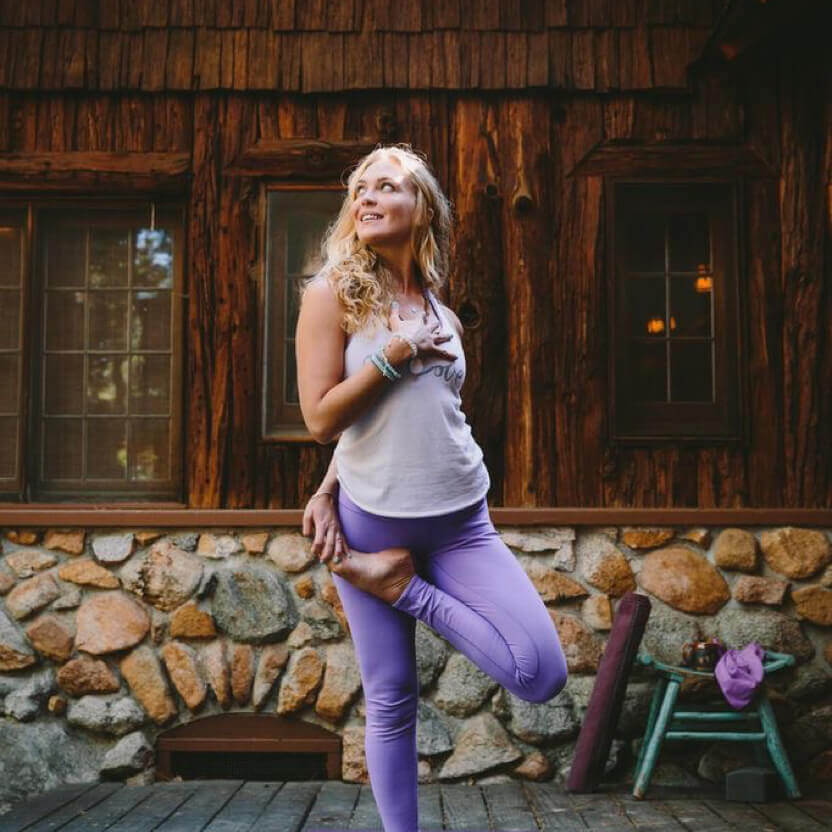 June 23, 2021 at 5:00 pm PT / 8:00 pm ET
Slow Flow Yoga (45 minutes)
with @marybethlarue
Based in Colorado, Mary Beth has been teaching yoga for well over a decade. She has instructed thousands of people at studios, retreat centers, and major festivals, been on the cover of Yoga Journal, and created a mentorship program for yoga teachers—and she is also a certified life coach. Connection, embodiment, and soulfulness are Mary Beth's most important values and the way she designs her life. In addition to traveling the world teaching corporate clients and professional athletes, she has designed custom yoga programs for rehabilitation centers, homeless shelters, and the Down Syndrome Association of Los Angeles. Mary Beth is a regular contributor to Yoga Journal along with many other wellness publications. Her specialty class, entitled "Slow Flow Yoga," is challenging for all levels, while steady and soulful.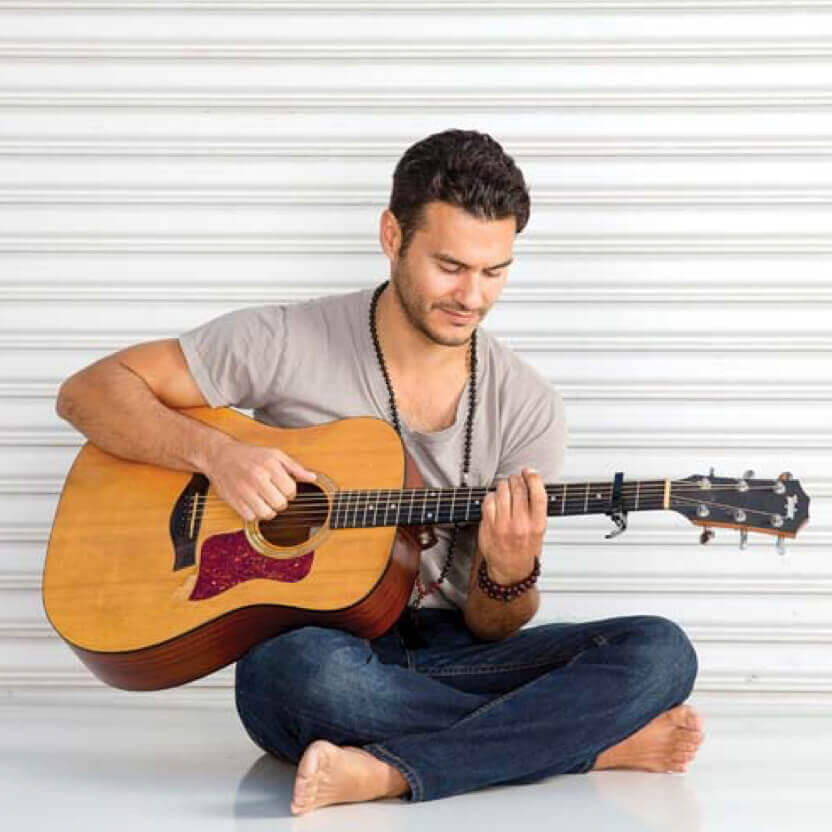 June 9, 2021 at 5:00 pm PT / 8:00 pm ET
Guitar + Meditation Live from Bali (40 minutes)
with @teodoyogaguitar
Paul Teodo is an internationally renowned yoga and meditation teacher and musician, currently living in Bali, Indonesia. His classes at the fabled Yoga Barn focus on alignment and breath, with variations for students at all levels—and live music. One of his unique talents as an accomplished musician is playing original guitar during his Mindfulness meditation classes, a style he has perfected for meditative settings over the last 20 years.
Yoga and meditation have improved every aspect of Paul's life. Being more awake is a gift that these practices give us, and Paul hopes to pass on all he has learned along his path. "A Journey to Center" is both the name of Paul's first 2016 album and his own personal guided meditation and sound bath experience. It is a combination of mindfulness exercises, breathwork, and sound healing.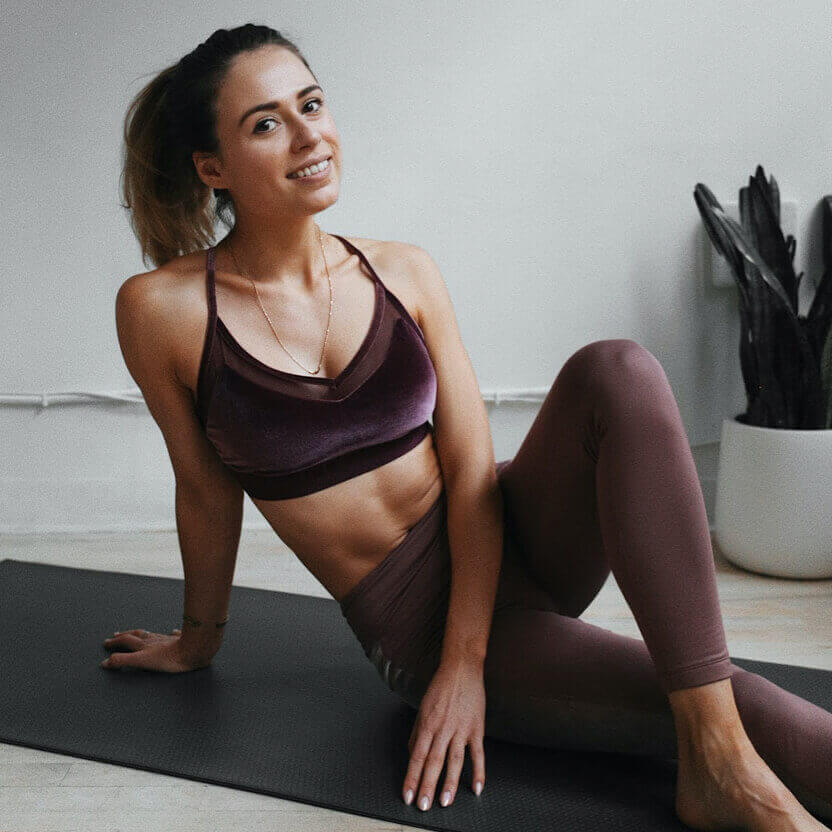 May 19, 2021 at 5:00 pm PT / 8:00 pm ET
Mat Pilates (45 minutes)
with @blissedhappiness
Based in New York City, Karina Blackwood offers yoga and Pilates classes that transform lives and restore the mind, body, and soul.
Karina found yoga to be her true calling after experiencing firsthand its effect on her ability to deal with the stresses of professional life. The pressures of a career in architecture had started to weigh on her ability to create. Yoga helped Karina overcome feelings of ennui and self-doubt, leading her to a path of self-fulfillment. Now, Karina wants to help others do the same in their lives.
Karina has conducted classes at various studios and offers private classes around New York City. As an instructor, Karina creates a positive environment where learning and progress are given greater importance and positive energy is exchanged.
Karina is a registered member of Yoga Alliance, making her part of an international network of teachers, schools, and continuing education providers. Besides teaching and private consultation, she works closely with fitness experts and TV personalities.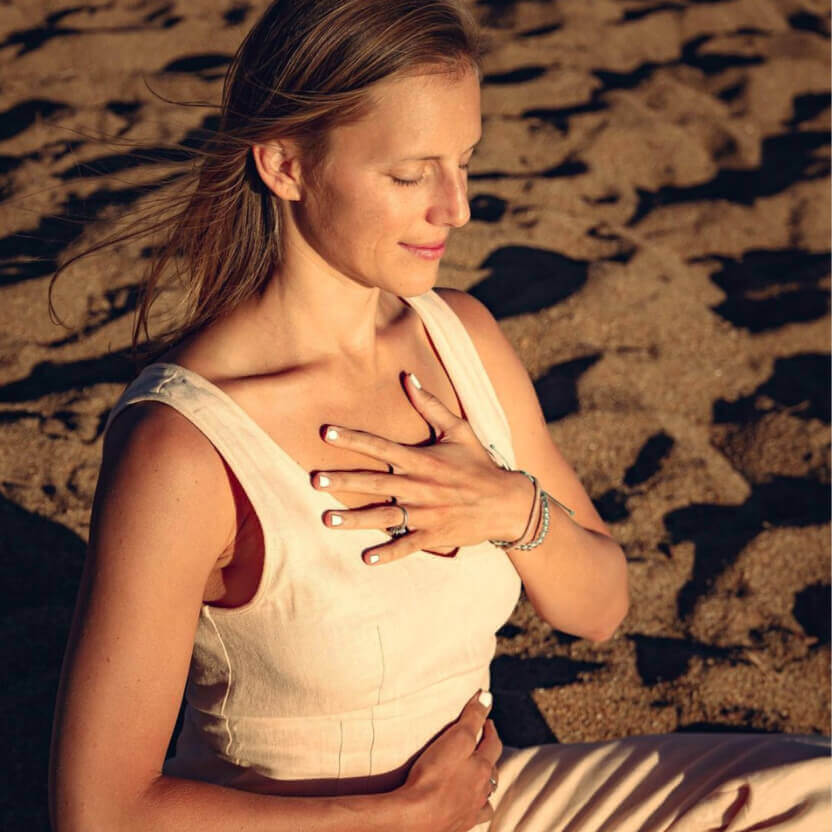 May 5, 2021 at 5:00 pm PT / 8:00 pm ET
Relaxation Meditation (30 minutes)
with @aliomyoga
Ali Owens is a yoga and meditation teacher, dancer, global traveler, mother, and nature conservationist. Her passion lies in empowering people to lead their best lives through movement, mindfulness, and Ayurveda-based nutrition. Once a simple way to wind down from a very busy lifestyle, yoga and meditation have become the catalysts for Ali to live the life she always dreamed of. Her mission is to empower people to discover their purpose and find the way to make it a reality. Currently based in Oregon with her husband and two young children, Ali has been leading classes, workshops, and teacher trainings for well over a decade. She has been featured in Yoga Journal, MindBodyGreen, and Chalkboard Magazine and has created programs for popular platforms such as Glo, Udaya Yoga, and Yogis Anonymous. She has also worked with several leading yoga and fitness brands as a spokesperson and ambassador.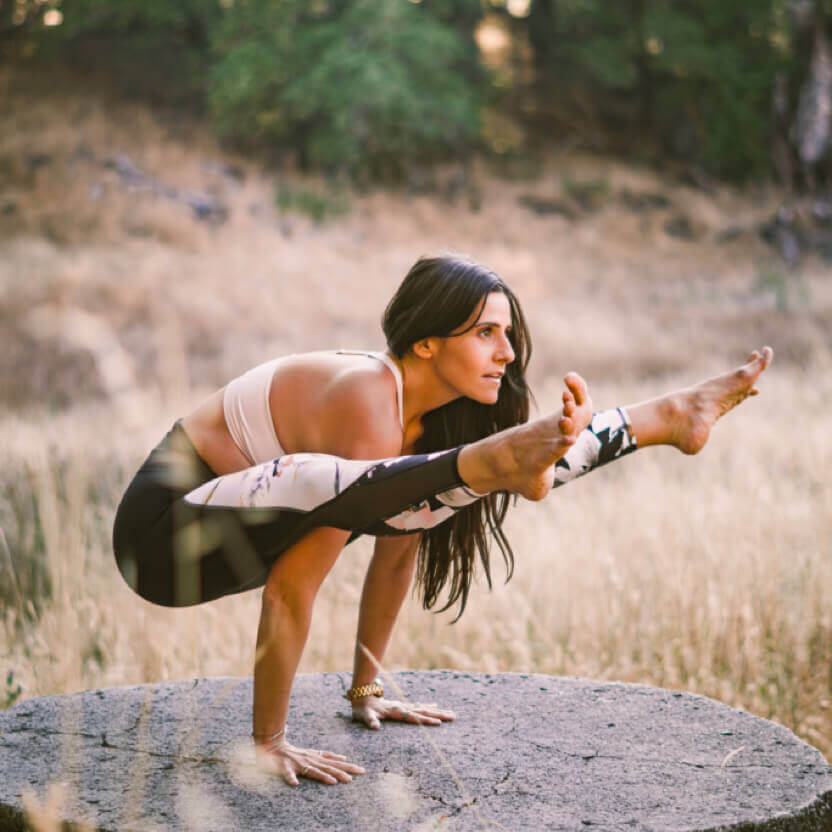 April 21, 2021 at 5:00 pm PT / 8:00 pm ET
Vinyasa Flow Yoga – All Levels
with @sarahezrinyoga
Sarah Ezrin is a mama, freelance writer, and yoga educator based in the Bay Area. Her work has been published in national magazines Yoga Journal and Mantra Magazine. She is also a regular contributor for the award-winning media organization Yoga International as well as parenting and wellness sites Healthline and Mind Body Green. Sarah has been leading yoga teacher trainings for nearly a decade. A world traveler since birth, she has led trainings, workshops, and retreats locally and across the globe. She has been sponsored by numerous mindful fitness companies and top brands, including Athleta, Manduka, Lululemon Athletica, Alternative Apparel, Fabletics, Sweaty Betty, Navitas Naturals, Vita Coco, Liforme Yoga, and Yoga Gives Back. Sarah is changing the world, teaching self-love one person at a time!