We often think of heart health in terms of heart rate, cholesterol levels, blood pressure, and the science behind keeping our most important organ healthy. Sure, the top athletes work their hearts to the extreme and supplement with Shaklee OmegaGuard® or Life-Strip™ for heart health. But we should never discount the importance of the psychology of heart health: the hopes, dreams, and motivations that drive us to achieve our heart's desire…in essence, what our heart beats for. Here's a glimpse into the hearts of four Shaklee athletes who have been pumping out great performances with more than just a healthy heart but the fighting heart of a champion.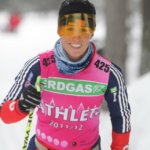 Lanny Barnes, Biathlon, 2004, 2010, 2014:
When I compete, my heart beats for my family, my friends, and my country. A coach once told me that when I get up to the start line to begin a race, it's all on me and there is nothing my coaches, family, and friends can do at that point. I was the only one who could carry myself to the finish line. That advice was one of the few things I disagreed with him on. Yes, it was my muscles that were working hard to move me down the track, but it was my family, friends, and country that kept my heart beating—motivating me to move faster and harder. Without that support, I would never have made it to three Games competitions and become the athlete I am today. My heart beats not only for family, friends, and country but because of family, friends, and country!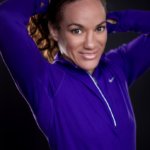 Kelsey Campbell, Wrestling, 2012:
What does my heart beat for? Wow…as an athlete competing at a high level, this is not a topic I share often, but it drives every decision, action, and step I take toward the gold. If I'm truly honest, my heart beats for the victory, for the top of the podium. I am self-motivated and desire to live right and work hard, so the desire to win is only magnified with the occasional sting of defeat. Even on my most passionate days, I sometimes don't "like" conditioning or dieting or sports psychology training, but my hunger and love for the gold keep me in line and driving forward. That hard push is a fact and a sincerity I've come to terms with after almost 16 years of elite-level wrestling. I'm proud to say, from the bottom of my heart, that I truly want to look back and know: Yes, it all paid off!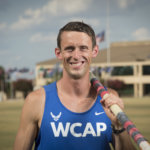 Cale Simmons, Pole Vault, 2016:
Competing on the world stage and representing my home country has been a dream of mine for as long as I can remember. It takes an amazing amount of hard work, perseverance, and sacrifice to get to that point. But, every last moment of struggle was worth it when I looked down at my jersey in my first international competition and saw the three letters that represent so much: U-S-A. That's what makes me tick…knowing that I am one of the best in my sport, with the privilege to represent my country in something that I love to do.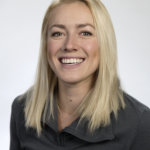 Faye Gulini, Snowboard Cross, 2010, 2014, 2018:
I always knew that it was going to take persistence, dedication, and sacrifice to become a member of the US snowboarding team. What I didn't know was that it was going to take an entire community to achieve such a goal: the support of a community, friends, family, strength coaches, physiologists, snowboard coaches, and so many more. This same community has become my number one motivator. Yes, I want to be the best I can be for myself, but I also want to do it for the people who have continually supported me through my highs and lows as an athlete…the people who called after an injury or a massive heartbreaking loss to make sure that I was okay and to remind me that I was still their number one! My heart is with my community.
So wherever your heart lies, you can follow the lead of these elite Shaklee Pure Performance Team athletes and take care of your heart health and the hopes, dreams, and motivations that make your heart beat faster.