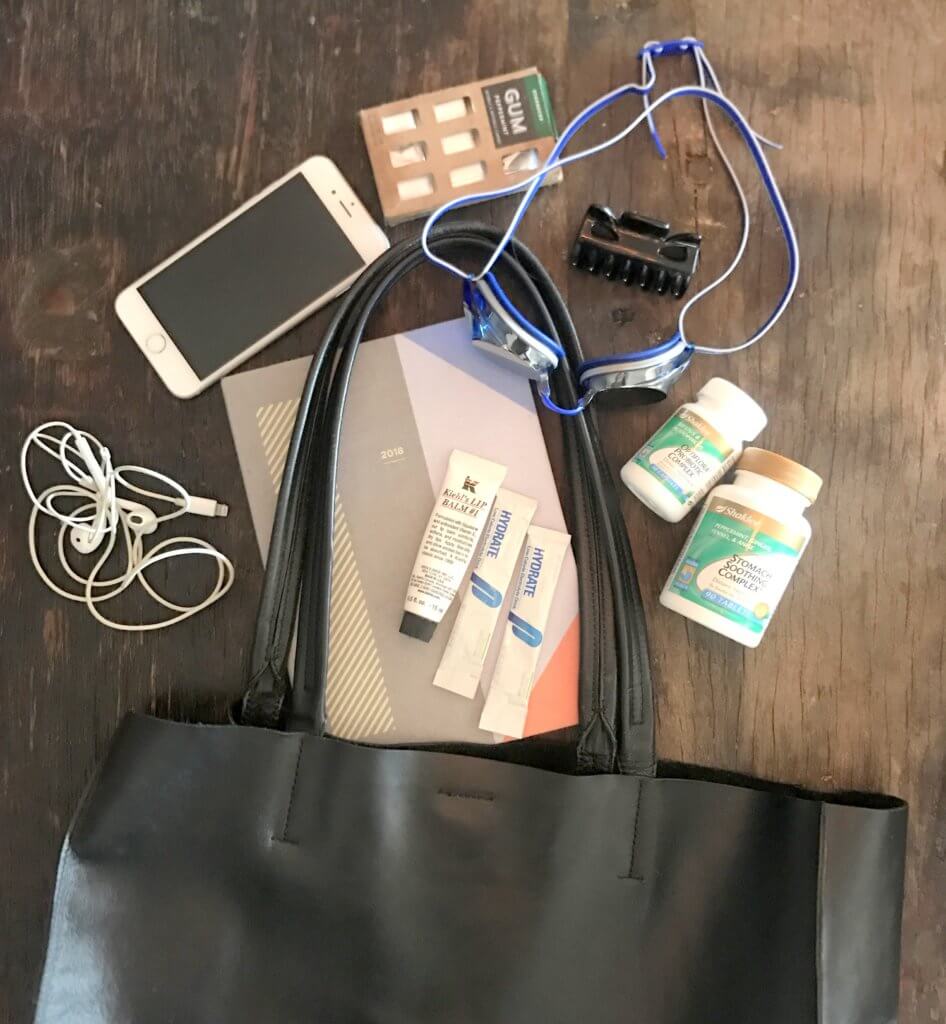 Shaklee Pure Performance Team athlete Kimberly Vandenberg enjoys the full line of Shaklee products. With a busy lifestyle that includes top-level swim events, she especially appreciates the Shaklee nutrition products that help her stay fit and trim. Kim swam to a bronze medal in Beijing in 2008 and has remained one of the most active and highly respected swimmers in the sport.
We couldn't resist asking, "What's in your bag?" Here's her reply.
As an elite-level swimmer, most of my life has revolved around flying to and from different pools around the world for training and high-level competitions. After competing in the 2008 Games in Beijing, I had the opportunity to travel around and live in Europe to race in competitions there. Not only did I learn about new cultures and attempt to speak different languages, I also learned the life-changing art of packing.
After so many overpacking moments and extra checked baggage fees, I decided to zero in on what I really need to bring when I travel versus what is completely unnecessary and space-consuming. Besides packing my favorite swimsuits, here are a few other essentials I always carry with me.
The Shaklee Stomach Soothing Complex is one of my all-time favorite Shaklee products. Traveling almost always upsets my stomach at some point, and these go-to ginger tablets never fail to help ease that discomfort. Honestly, my friends sometimes make fun of me because of how much I love the Stomach Soothing Complex*. At night, I like to add hot water to the tablets to create a calming tea before I take a bath and go to bed. And, I always bring my Shaklee Optiflora® Probiotic Complex when I travel. I take one every morning to help ease my digestion and improve my gut health.
Another essential I carry in my bag is the Shaklee Performance® Low Calorie Electrolyte Drink to stay hydrated during long traveling days and intense training sessions. These handy packets make a mix that's actually more hydrating than water, so it's important for me to have one on the day I fly. They are also helpful for recovery from longer swim workouts. I believe everyone I know could drink more water and be more aware of their hydration levels. Mixing these drink packets is an easy solution for hydration, plus they come in two flavors: orange (my personal favorite) and lemon-lime.
I never forget to bring the headphones for my smartphone to keep me entertained during my commute and also for cardio training. My taste in music varies, but I always love classical music, especially Beethoven and Bach, because it is so relaxing to listen to in a busy city or hectic airport. Of course, I cannot function without my favorite goggles—and mirrored goggles are great when I have the opportunity to swim outside. I also keep my calendar and a pen in my bag to schedule upcoming meetings, swim sessions, and travel plans. Last but not least, I always carry gum and lip gloss, plus a hair clip to keep my hair out of my face during the occasional evening yoga class.
Of course, I don't normally display the contents of my bag for just anyone, but for the Shaklee community, you bet! And whether we're talking about a bag, our bodies, or our brains, remember this: It's what's inside that truly counts!

Special thanks to Shaklee Pure Performance Team member Kimberly Vandenberg, Bronze Medalist at the 2008 Beijing Games.