It's game day! Who are you rooting for? No matter what jersey you'll be wearing, you can try these touchdown recipes for your celebrations. They are my top picks for healthy recipes that won't have you missing those traditional game day snacks.
Cauliflower and Cheese Pizza Bites
This is a great twist on pizza that you can make ahead of time. Get a hearty serving of veggies while still indulging in this low-carb recipe.
Ingredients:
2 cups cauliflower rice (you want a chunky cauliflower rice texture)
1 cup shredded mozzarella cheese
¼ cup freshly grated Parmesan cheese
1 egg
¼ teaspoon ground black pepper
¼ teaspoon fresh garlic (garlic powder is good too)
¼ teaspoon onion powder
1 15-ounce can fire-roasted tomatoes, drained
Pinch of salt
3–4 ounces thinly sliced cooked protein like prosciutto, natural ham, turkey, or spicy sausage (cooked)
Directions:
Preheat oven to 400 °F.
Spray a muffin tin tray with your favorite nonhydrogenated nonstick spray.
Mix all of your ingredients together except your protein and half the mozzarella cheese.
Take half of your protein and chop into ¼-inch sections. Keep the rest whole.
Take your muffin tin and place a whole slice of your protein into the bottom of each individual muffin tin. Scoop in enough cauliflower mix until it is almost full.
Place mozzarella cheese and a few of the chopped protein pieces on top of each as you would top a pizza. Bake for 20 minutes or until golden brown.
Ranch Sweet Potato Skins
Game day isn't the same without the classic potato skin during halftime. Try this sweet potato alternative that will boost your energy to get you through the game. Sweet potato packs in great fiber, vitamins A and C, and antioxidants, helping you make each bite count for your nutrition.
Ingredients:
2 medium sweet potatoes (washed and dried)
1 tablespoon olive oil
½ cup milk (buttermilk is great too)
½ cup shredded mozzarella cheese
2 strips turkey bacon, cooked until crispy and crumbled
⅛ teaspoon dill
Salt, to taste
Ground black pepper, to taste
1 cup Greek yogurt, plain
Fresh chives
Directions:
Preheat oven to 375 °F.
Slice your sweet potatoes in half (the long way) so that you have 4 sweet potato slices. Coat with a light coat of oil. Bake for 40 minutes or until fully soft in the center of the potato. Remove and let cool.
Once cool, scoop out half of the sweet potato flesh in each section. Place the sweet potato flesh into a bowl and mash with milk, oil, cheese (leave a little off to the side for topping), bacon, dill, and salt. Spoon mix back into the sweet potato halves.
Top with leftover cheese and return to the oven until the cheese is melted and golden brown.
Combine the Greek yogurt, chives, and black pepper and serve on the side.
Greek Feta Dip
Chips and dip anyone? Here's a fresh take on dip that's tasty all year long. The Mediterranean eating pattern is one of the healthiest around, and this dip combines my favorite ingredients from the region into a melted cheese delight.
Ingredients:
8 ounces feta, crumbled
2 ounces cream cheese, at room temperature
¼ cup shredded mozzarella cheese
½ cup Greek yogurt, plain
2 teaspoons lemon zest
1 clove garlic, minced
½ tablespoon chopped fresh dill
½ tablespoon olive oil
2 tablespoons chopped fresh parsley leaves
Salt and black pepper, to taste
2 tablespoons finely chopped fresh cilantro (Did you know the stems have the most flavor? Make sure you use them too.)
1 tomato, finely diced
Sliced cucumbers, bell peppers, and a healthy chip for dipping
Directions:
Preheat the oven to 350 °F. Coat the inside of an oven-safe dish with olive oil.
Combine your cheeses (save a little mozzarella cheese to top), yogurt, lemon zest, garlic, dill, parsley, black pepper, and salt with a hand beater until smooth. Transfer mix to the baking dish and top with leftover mozzarella.
Bake for about 25 minutes or until the cheese is golden. While that's baking, chop cilantro and the tomato.
Once removed from the oven and cooled slightly, top with cilantro and tomato. Serve with bell pepper, cucumber slices, and your favorite healthy chip.
After trying these recipes, I am sure you will keep them around for more than just football season. May your favorite team win, and may we all win by staying safe and healthy this game day.
---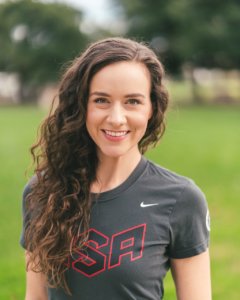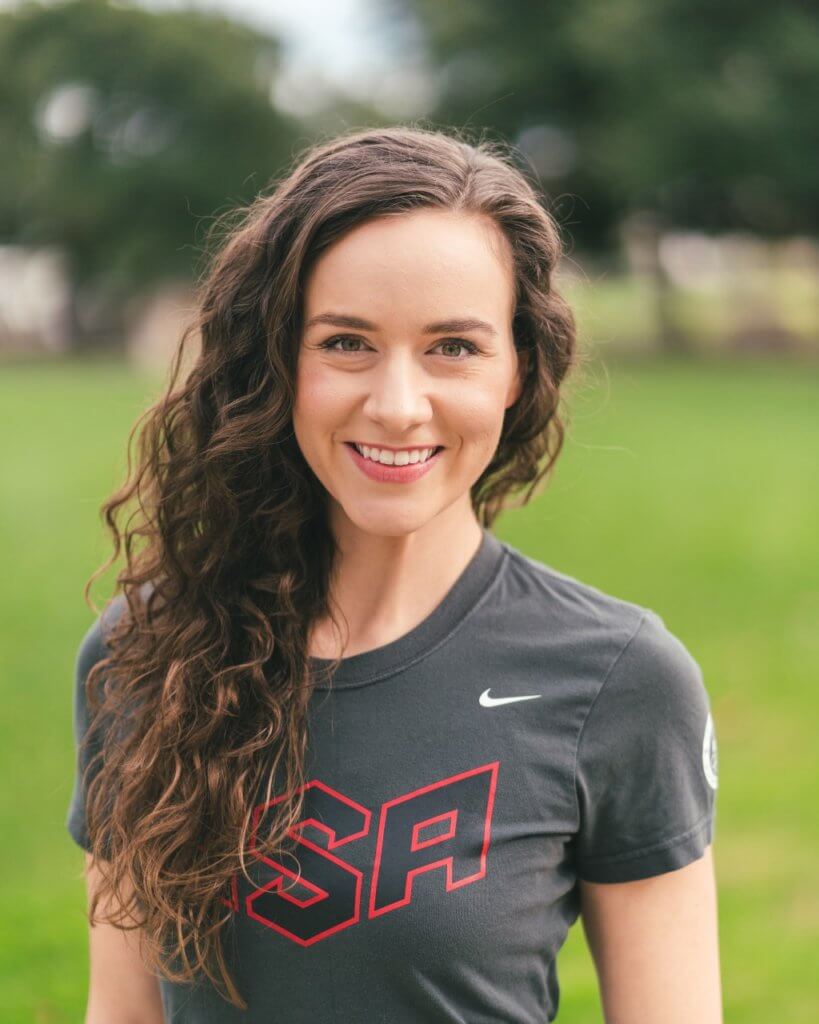 Sarah is the Shaklee Pure Performance Team dietitian/nutritionist. She is also a two-time competitor for the USA in the Summer Games, participating in the 10-meter Air Rifle event in 2012 and 2016. Her experience as an elite athlete and her status as a Registered Dietitian Nutritionist (RDN) and Licensed Nutritionist (LN), make her perfectly suited to consult with Shaklee athletes on their nutritional needs. Sarah graduated from Texas Christian University in Fort Worth, Texas with a BS in Nutrition in 2013, and then earned an MBA in Entrepreneurship and Healthcare Management. She specializes in weight loss, improved sport performance, diabetes prevention, heart health, healthy aging, smoking cessation, and performance goals. Her hobbies include church ministries, mountaineering, physical fitness, and gardening.