The holidays are upon us, and this year more than ever, we need to gift ourselves a low-stress holiday season. To help you get through the shopping, planning, and traffic stress, here are my 5 ways you can de-stress now and through the holidays.
Exercise your stress away
Exercising releases endorphins, which are natural mood boosters and pain reducers. Getting any activity is good, but if you can get 150 minutes of moderate activity a week, then you are really reaping all the potential benefits (like a more balanced blood sugar, improving your cholesterol, and much more).
Try both cardio and strength training to see what you enjoy. And boost your motivation by joining a step counting or active minute competition with a family member or friend.
A calm mind is a well mind
Mindfulness and meditation can come in many shapes and sizes and the important thing is to keep practicing. No one mindfulness session will take all the stressors away. If you have tried mindfulness before and it didn't work as you expected, then you just need to find another type that is more you.
Here are a few of my favorites you can do anywhere, like standing in a shopping line or waiting for holiday traffic to clear:

Try four by four breathing: Breathe in for 4 seconds, hold your breath for 4 seconds, breathe out for 4 seconds, hold your breath for 4 seconds, and complete again. Follow the pace and breathing rhythm for 2 minutes.
Practice gratitude mindfulness: Take several slow, deep breaths. Think of something good that has happened to you recently. Think of a person or animal you love. Think of an occasion when you were honored or appreciated by others. Think about your present situation and the positive things going on in your life. Say "I am thankful for these things."
Focus on your senses: Focus on one color or beautiful image you can see; look at the object like you are studying it; and ask yourself, "What is interesting about it?" Now smell and hone in on one smell and ask yourself, "How would I describe the smell?" Focus on what you can hear, bring your attention to one single sound, and let the others fade away; then ask yourself, "What is making the sound?" Think about a taste or the last thing you tasted and ask yourself, "What was yummy about that taste?" Lastly, think about what you are touching (like a seat, your phone, or your shoes), pinpoint the exact spot of the sensation, and ask yourself, "Is it soothing or sharp, cold or warm?"
Get at least 7 hours of sleep
If you are hitting 7 hours, awesome, keep it up. If not, set some new routines around bedtime that can help you get closer to that goal. Try setting an alarm for when you need to shut the computer, TV, or phone off to go to bed at a reasonable time. Or drink a warm cup of tea at the same time each evening before bed. Over time, your body will learn this as your bedtime cue. Then have that cup of tea a little bit earlier over a few weeks, moving up the time when your body knows it is time for bed. Finally, make sure your bedroom environment is free of stressors, work, or anything that causes anxiety.
Fuel a balanced mood
A few of your mood-balancing and energy-boosting nutrients are B vitamins, vitamin D, vitamin C, zinc, calcium, and iron. Make sure you are getting these every day.
Another essential nutrient we can't go a day without is water. I know we don't often think about water as a nutrient, but it is one of the most important. Without enough water, your brain gets sapped of energy, which can lead to mood swings. Chronic hydration has been linked to depression. (1)
Get some happy rays of sunshine
Speaking of vitamin D, spending time outside or near a window on sunny days can be a natural mood boost and ward off SAD (seasonal anxiety disorder) by helping your body naturally make vitamin D.
Try to get at least 5 minutes of outside time each day.
During this holiday season, try each of these out and share what is working with a friend, giving them the gift of a less stressed holiday. Finally, instead of living in the "what if" world this holiday season, let's be present and focus on the positive and good we can have and do. Give yourself and your neighbor grace as we each learn, grow, and celebrate in new ways this holiday.
---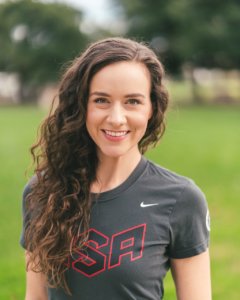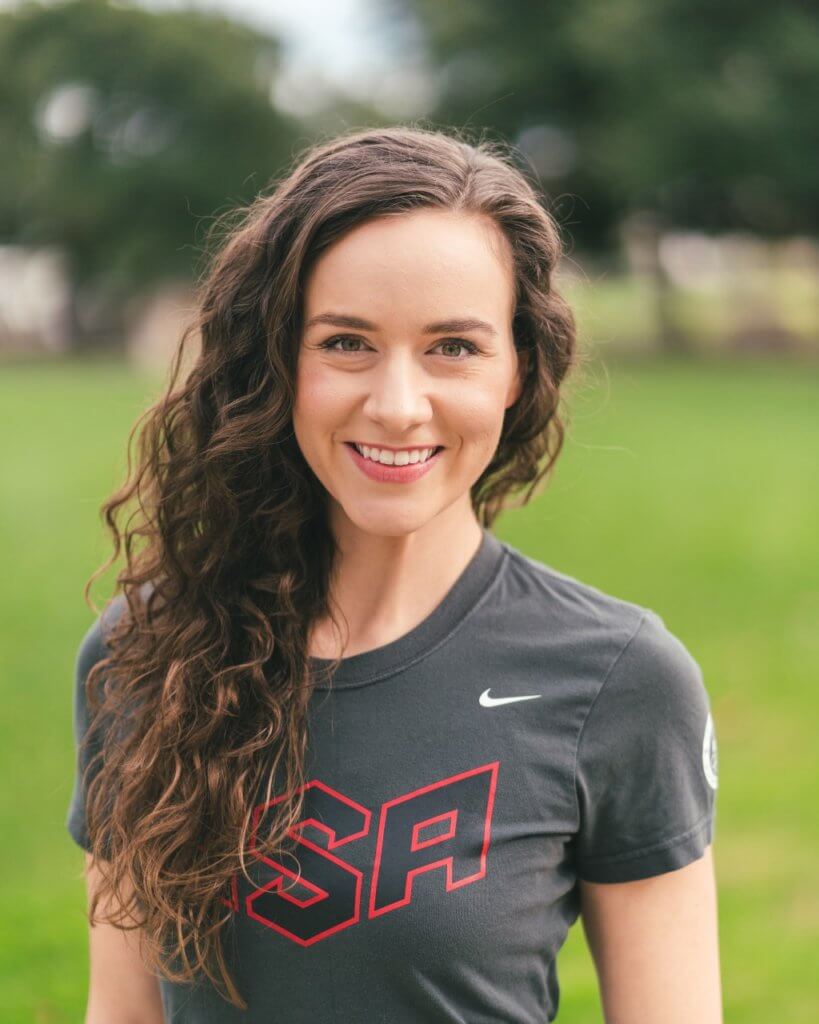 Sarah is the Shaklee Pure Performance Team dietitian/nutritionist. She is also a two-time competitor for the USA in the Summer Games, participating in the 10-meter Air Rifle event in 2012 and 2016. Her experience as an elite athlete and her status as a Registered Dietitian Nutritionist (RDN) and Licensed Nutritionist (LN), make her perfectly suited to consult with Shaklee athletes on their nutritional needs. Sarah graduated from Texas Christian University in Fort Worth, Texas with a BS in Nutrition in 2013, and then earned an MBA in Entrepreneurship and Healthcare Management. She specializes in weight loss, improved sport performance, diabetes prevention, heart health, healthy aging, smoking cessation, and performance goals. Her hobbies include church ministries, mountaineering, physical fitness, and gardening.