If you haven't heard already, the strip + shake routine is an easy way to get the nutrition your body needs every day. It is a huge part of the Prove It Challenge™ as well as our Vitalizing Plan for this very reason. When you replace one meal with a glass of Life Shake™ and take a Vitalizer™ supplement strip, you get vitamins, minerals, protein, and more to support your overall health in many ways. This simple nutrition routine is a great way to start building toward better health, whether or not you've accepted the Prove It Challenge. Here's why!
Here are some of the benefits of a strip + shake a day:
Vitalizer™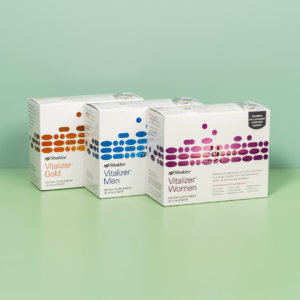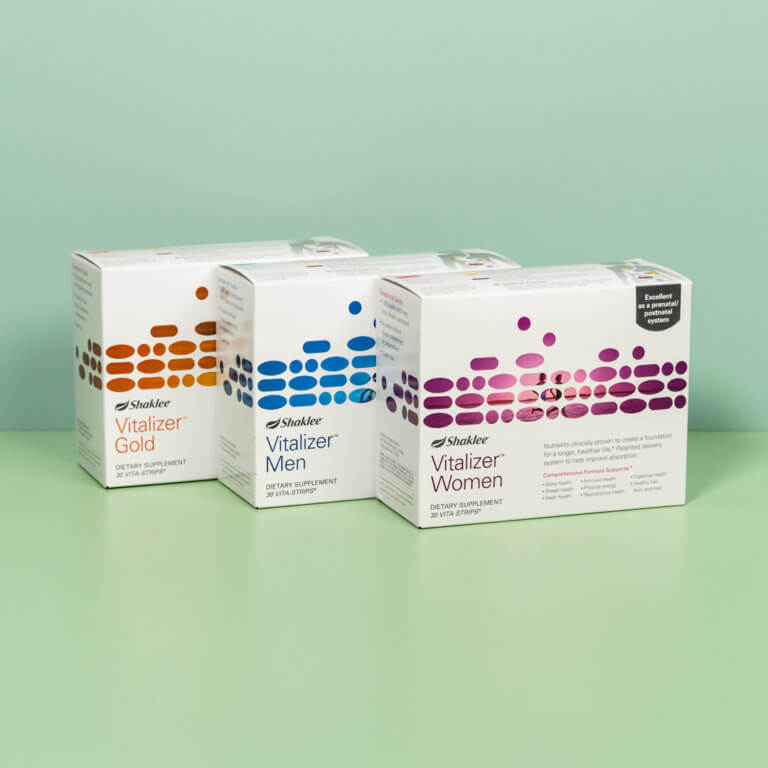 Vitalizer provides a full spectrum of clinically supported vitamins, minerals, antioxidants, phytonutrients, omega-3 fatty acids, probiotics, and more in one convenient supplement strip. This advanced nutrition supports your heart, brain, joints, immune system, bones, skin, vision, and digestion. Vitalizer also has three different formulations designed to meet the specific needs of men, women, and adults over 50, so choose the one that's right for you.
Life Shake™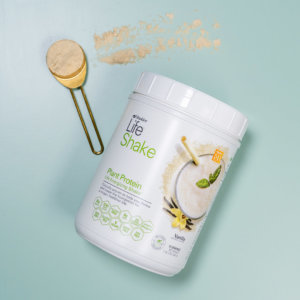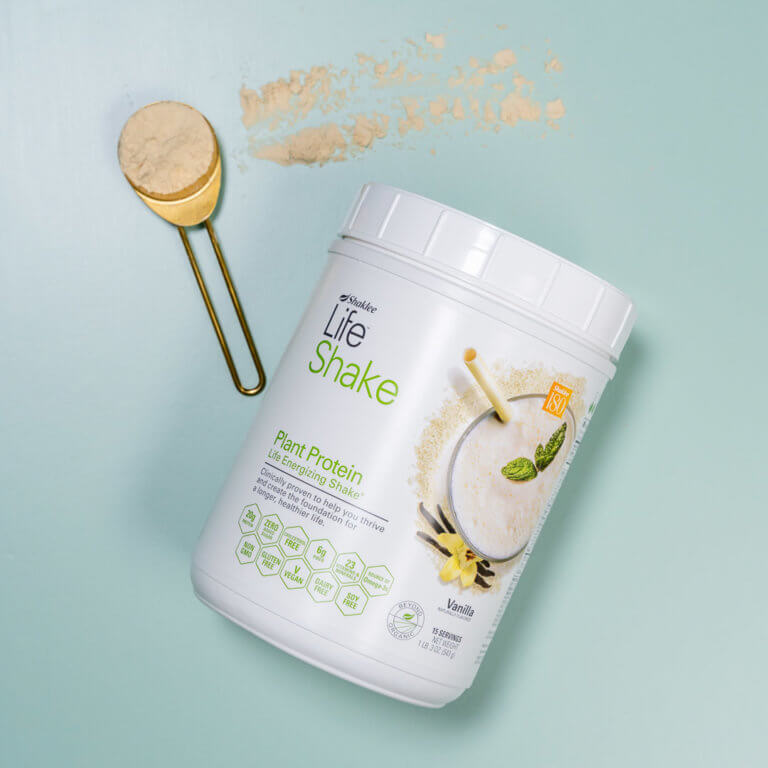 Life Shake is a meal replacement shake with 20 grams of ultra-pure, non-GMO protein to help you feel full and energized throughout the day. It is Powered by Leucine®, the most effective branched-chain amino acid for building lean muscle, burning fat, and improving metabolism. Life Shake also has 23 essential vitamins and minerals, an ancient grains blend prebiotic, and zero added sugar. Choose between plant or soy protein with a variety of flavors, and all of our shakes are gluten free, vegan, kosher, and keto friendly.
What changes should you expect from taking the strip + shake daily?
If you keep up this nutrition routine, you'll be getting loads of nutrition on a daily basis. This means you'll feel healthier, more focused, and more energized. You could even lose a couple pounds. There are also long-term benefits to taking a multivitamin every day. In The Landmark Health Study, long-term supplement users were more likely to have optimal levels of blood nutrients, higher HDL levels, lower blood pressure, less incidence of diabetes, and lower levels of homocysteine, C-reactive protein, and triglycerides than non-supplement users.
Why replace a meal?
Most of us eat three meals a day, but it's nearly impossible to get all the nutrients your body needs from food alone. Those nutritional gaps need to be filled, and the best way to do it is by supplementation. In the strip + shake routine you replace one meal with Life Shake and take a Vitalizer strip to introduce clinically proven nutrition into your diet. But why these two products? Both Vitalizer and Life Shake are backed by over 60 years of nutrition innovation and research by Shaklee with over 120 published scientific papers and presentations, 71 patents and patents pending, and over 100,000 quality tests a year.
Frequently Asked Questions
Do you have to strip + shake daily? What if you only do it a few times a week? Remember that your diet has nutrition gaps that need to be filled on a daily basis.
What time of the day is best to strip + shake? You can replace any meal of the day, but keep it consistent! Most people take the strip in the morning and replace breakfast with a shake, especially since it's convenient and easy to make.
What if I'm still hungry after a strip + shake? You can curb hunger with a glass of water, or alternatively add a protein option like a hard-boiled egg or 4-oz. piece of chicken to your meal. You can also have a scoop of Life Shake mixed with 4–6 oz. of any cold beverage for a quick snack.
The strip + shake nutrition routine is easy to adopt and maintain. Give it a try with Vitalizing Plan, or accept the Prove It Challenge today!
*These statements have not been evaluated by the Food and Drug Administration. This product is not intended to diagnose, treat, cure, or prevent any disease.