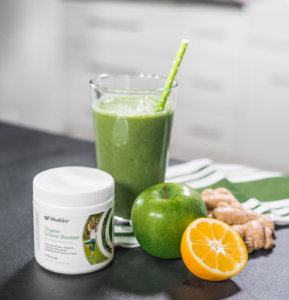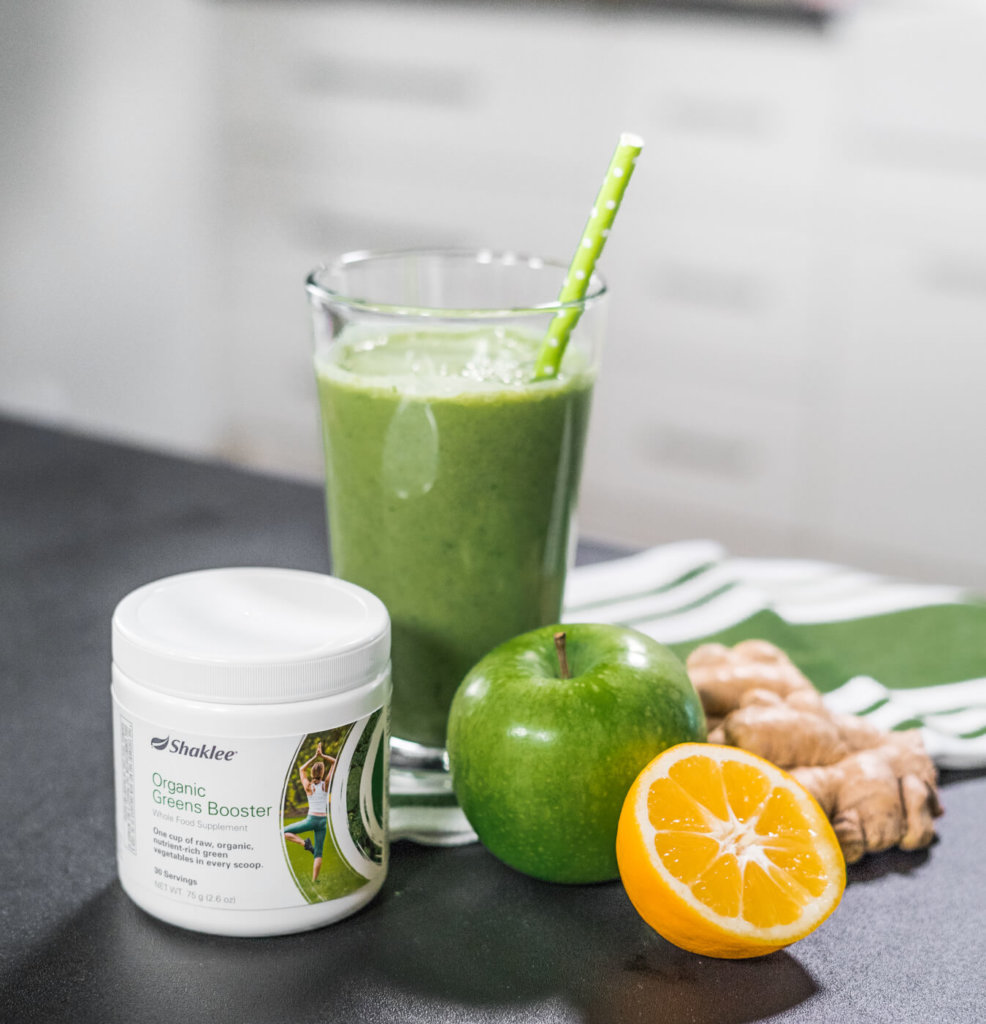 Your shake has a new power partner! Our brand new Organic Greens Booster is the easiest way to get one cup of raw, organic, nutrient-rich green vegetables in just one scoop. Organic Greens Booster is made with kale, spinach, and broccoli and loaded with Vitamin K plus phytonutrients like lutein and zeaxanthin. All you have to do is take a scoop and add it to your Life Shake to get a serving of greens. Try this yummy recipe below!
Ingredients:
2 scoops Vanilla Life Shake™
1 scoop Organic Greens Booster
1 cup milk of choice
1 green apple chopped
1 tsp grated ginger
juice from 1/2 a lemon
 Directions:
Combine all ingredients in blender with ice (as desired). Blend and enjoy!