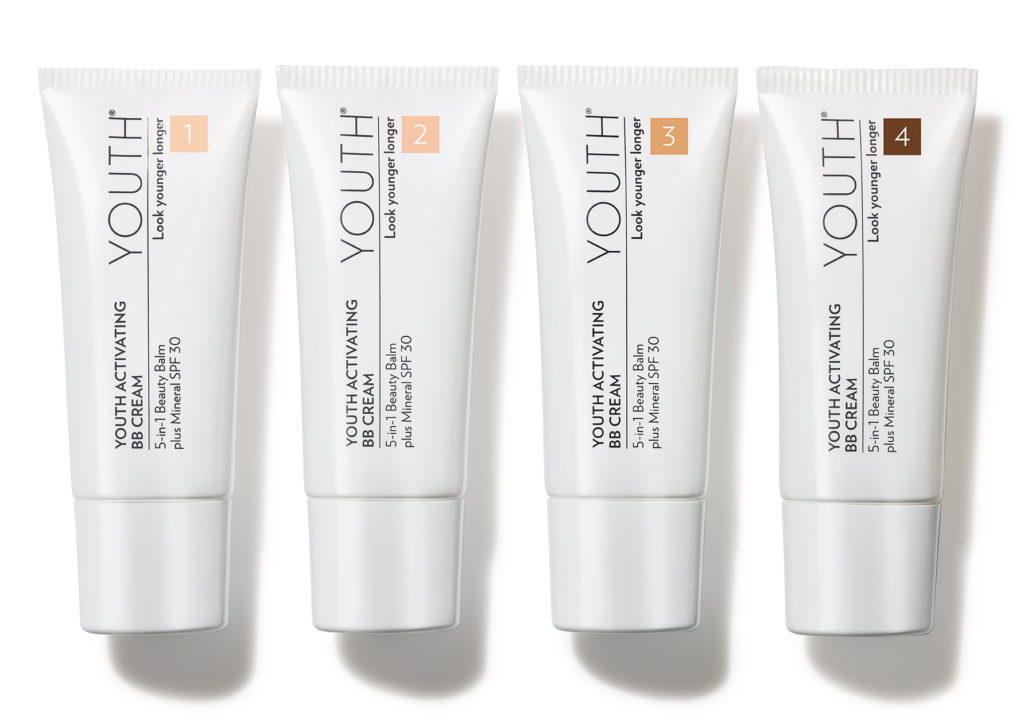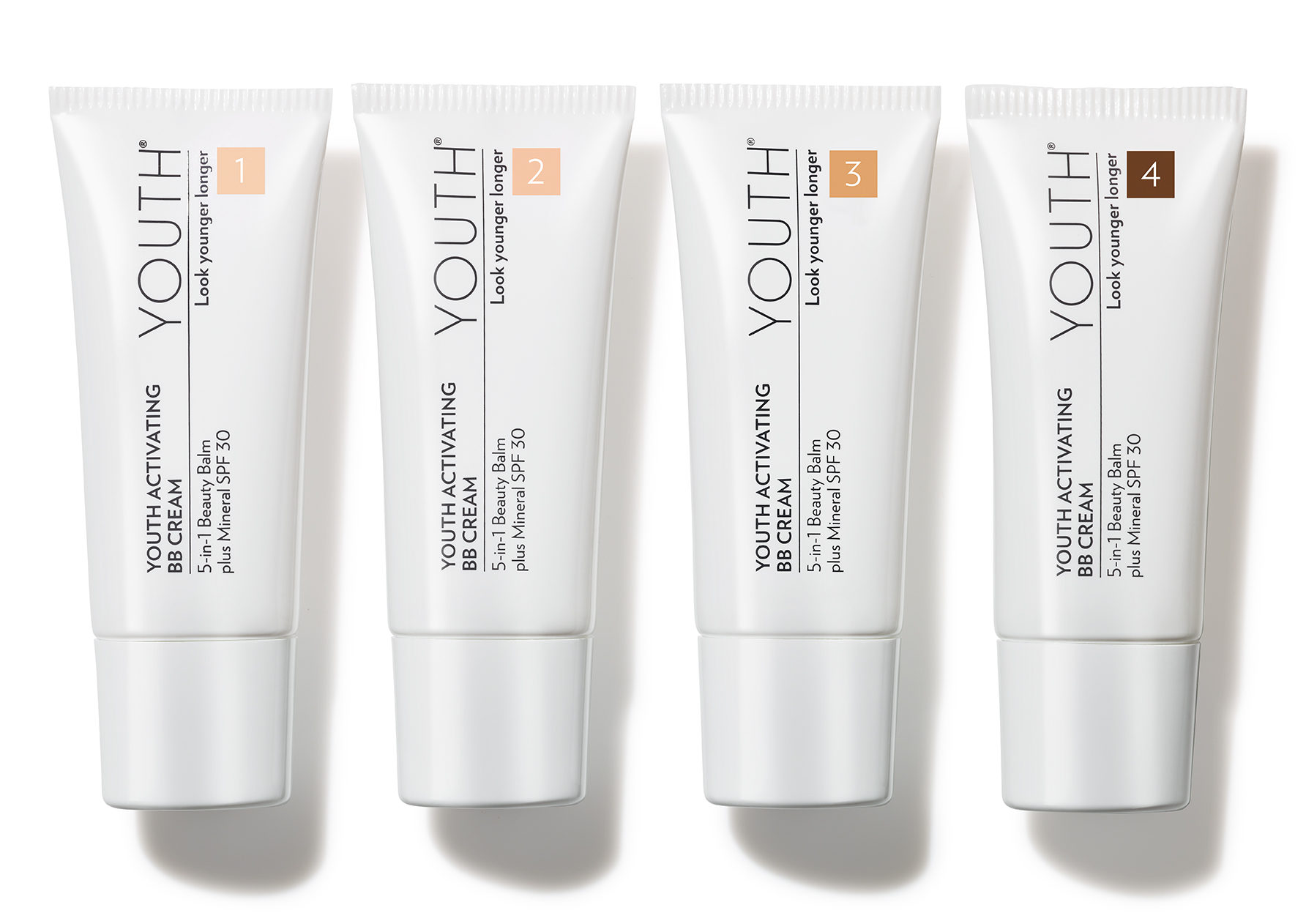 5-in-1 beauty balm.
EVENS | CORRECTS | HYDRATES | NOURISHES | PROTECTS
PROVIDES CHEMICAL-FREE, NATURALLY DERIVED ZINC OXIDE SPF 30 FOR BROAD SPECTRUM UVA/UVB PROTECTION
Get flawless, glowing skin. This multitasking 5-in-1 Beauty Balm is designed to even correct, hydrate, nourish, and protect. Naturally derived zinc provides chemical-free SPF 30 Broad Spectrum UVA/UVB sun protection. May be used in addition to the Advanced Anti-Aging Regimen, or you may choose to substitute Youth Activating BB Cream as step 4 in your daily routine.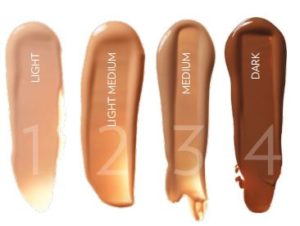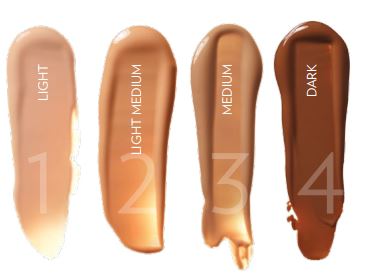 Youth Activating BB Cream comes in 4 blendable shades designed to provide coverage for every skin tone. If you're not a perfect match to one of our four shades, combine two or more shades to create your own custom color. Apply one layer for a natural look or multiple layers for more complete coverage.
The YOUTH® collection is:
100% Vegan
Cruelty free
Gluten free
Dermatologist tested
Hypoallergenic
Suitable for sensitive skin
Non-Comedogenic
Ophthalmologist tested
For more than 60 years, we have been helping people Live Younger Longer by addressing aging at the cellular level. Now we are applying that same success to helping people Look Younger Longer too.
CLINICAL RESULTS WITHOUT COMPROMISE™