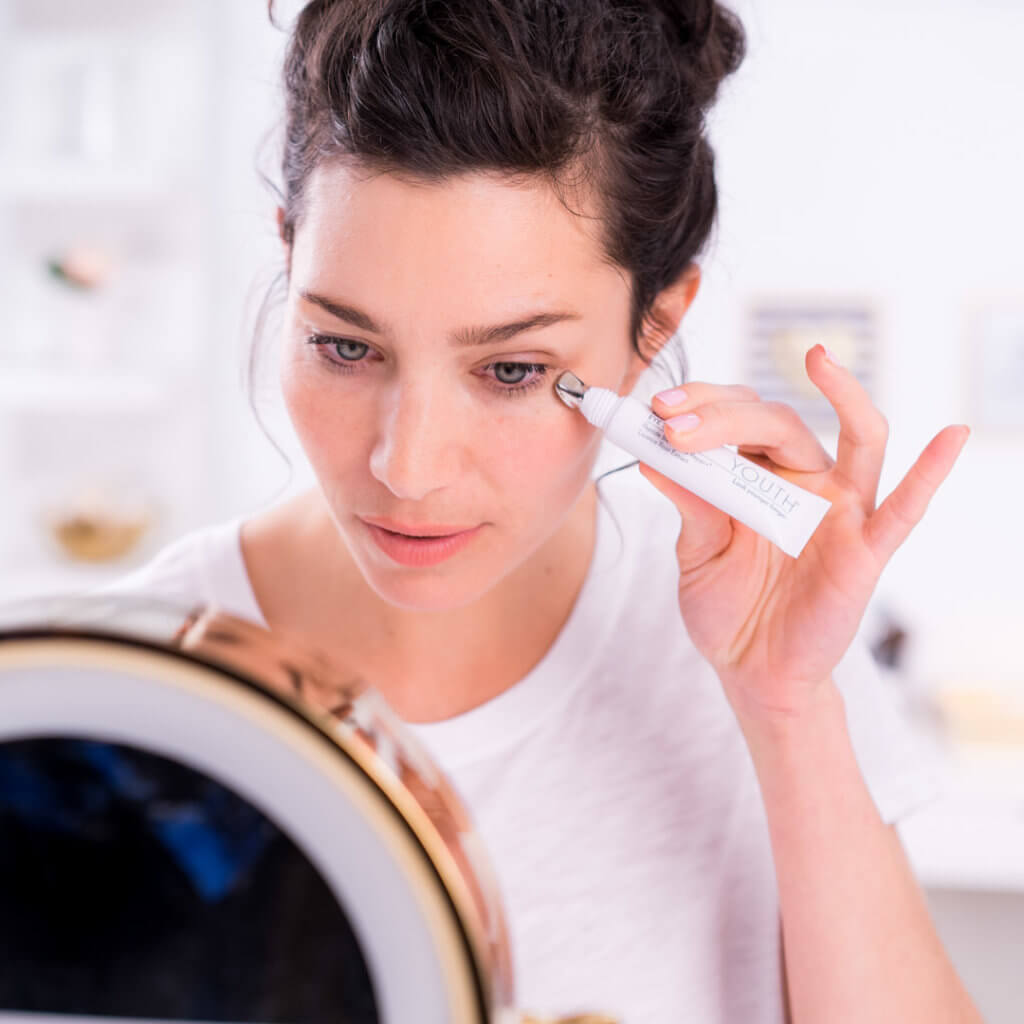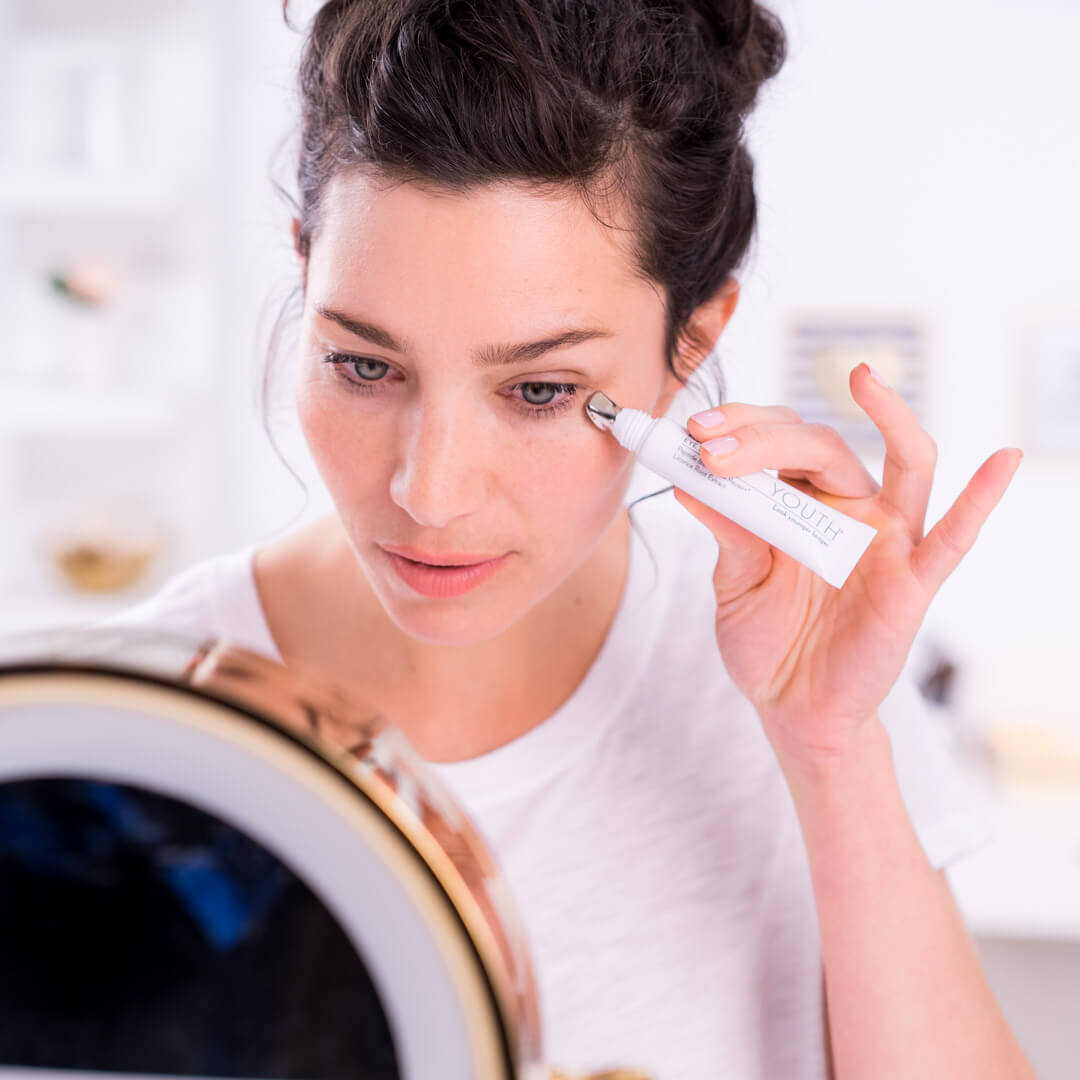 When you think about skin care, sometimes eye cream seems a little "extra." Maybe you feel like you don't need it right now, or that you'll do just fine with any type of skin moisturizer. But the truth is that you're never too young to start taking care of the delicate skin around your eyes. There are lots of benefits to having a good eye cream, no matter your age.
Here are 5 reasons to start using an eye cream:
The skin around your eyes is different.
The skin around your eyes is more fragile, can dry more easily, and may show signs of age and fatigue more readily, which is why it needs special treatment. Eye creams tend to be formulated differently than a facial moisturizer, with more ingredients targeted to the delicate skin around your eyes.
Wrinkles are visible around your eyes.
Because the skin around your eyes is thinner than the rest of the face, it may show signs of aging like wrinkles, fine lines, and crow's feet more readily. The skin around the eyes is also subject to a significant amount of regular movement, undergoing thousands of contractions each day. Expression lines develop naturally over time—but, thankfully, a good eye cream contains peptides and other collagen-boosting ingredients to help reduce the appearance of fine lines and wrinkles.
The area around your eyes looks dry.
Don't worry! This is not uncommon. The fact is there are fewer oil glands in the skin around your eyes. Also, some makeup like concealer and foundation can be drying to delicate skin. An eye cream can help retain moisture to keep the more fragile skin around your eyes looking smooth and hydrated.
Your eyes get puffy.
Puffiness is often the result of fluid buildup under the eyes, which can occur due to a salty diet, lack of sleep, or even genetics. An effective eye cream paired with gentle massaging of the eye area can help remedy this.
Then there are the dark circles…
We are all too familiar with this one, right? Dark circles can show up when you're tired or stressed, and sometimes it's just up to genetics. Whatever the culprit, eye creams can help reduce the appearance of dark circles, and who wouldn't love that?
Maybe it's time to try the all-in-one YOUTH® Restoring Eye Treatment. It's a multitasking powerhouse, formulated with a unique peptide blend that delivers powerful anti-aging benefits and a visible solution to tired, dry, or puffy eyes. It contains a 60-day supply. Plus, it's 100% vegan, cruelty free, and gluten free. Your eyes deserve the best care you can give them!