What
Nutrients
Impact
Sleep
?
I have chatted with you about everything from A to Z on health and nutrition topics, but today we are talking about the Z's, or at least getting the Z's with sleep and sleep hygiene. Did you know that your nutrition affects your sleep and sleep quality? Though not all of the science is understood, we know that there are certain ingredients and nutrients that can improve our quality of sleep and our ability to effectively fall asleep.
Here is what we know.
There are specific nutrients that impact sleep. Research has shown that nutrient sources of melatonin, high-quality carbohydrates, omega-3s, magnesium, calcium, vitamin B6, and vitamin B12 are related to improved sleep. Also, research has correlated the Mediterranean diet with improved sleep. (1) But one of the best things you can do for your health is working on your sleep hygiene.
Tips
To
Boost
Your
Rest
So, taking all this into consideration, here are my top tips to boost your Z's.
Improve your sleep hygiene:
Sleep hygiene is about the whole sleeping experience, improving your sleep over time, and being consistent. Try preparing for sleep by choosing a relaxing behavior before bed and doing it for a week straight. Try chamomile tea before bed or stretching, and add one of the nutrients or foods below to your day to get started on your sleep hygiene routine.
Get these nutrients and foods into your nutrition regularly:
Getting enough B vitamins has been shown to support not only your energy throughout the day but also your sleep. (2)
Boost your melatonin before bed with tart cherry juice or tart cherry extract sources. (3) My favorite is Shaklee Performance™ PM Recovery Complex with tart cherry extract.
Ever feel tired after eating turkey? Well that's tryptophan kicking in, an amino acid that's actually found in a lot of foods. Write down your favorite healthy foods with tryptophan and try eating these soporific foods in a meal or as a snack before bed.
Magnesium and calcium are the sleep minerals. A lack of magnesium is associated with poor sleep and calcium is essential to make melatonin. Throughout your day, make sure you are eating foods rich in these critical nutrients, such as dark leafy greens, dairy, nuts, and legumes.
Eat healthy fats, healthy carbohydrates, and vegetables:
The Mediterranean diet is high in healthy fats, healthy carbs, and vegetables, all of which have been linked to improved sleep. (1) Specifically, DHA (a type of omega-3 fatty acid) is a nutrient that is shown to reduce sleep issues in children. (4) To boost your DHA, try adding walnuts to your diet, and boost it even more by taking an omega-3 supplement. Getting healthy carbs with lots of fiber and the right amount of carbs in your day also promotes a healthy energy balance and healthy sleep.
There's something about kiwi:
Kiwi consumption before bed has been linked to improved sleep, possibly due to its antioxidant and serotonin content. (5) Though more research needs to be done to better understand this link, why not try it out as kiwis are a nutrient-rich food and very tasty.
There are many tasty and interesting ways to eat with your sleep in mind. Try any of these and add them to your day's plan to improve your sleep hygiene and overall health.
Lastly, your sleep is a critical part of your healthy lifestyle. We thrive and are our best when we first restore our body with quality sleep. Don't forget that your health is worth it and prioritizing your sleep hygiene is a great place to start.
---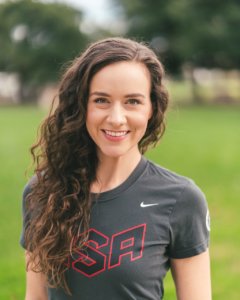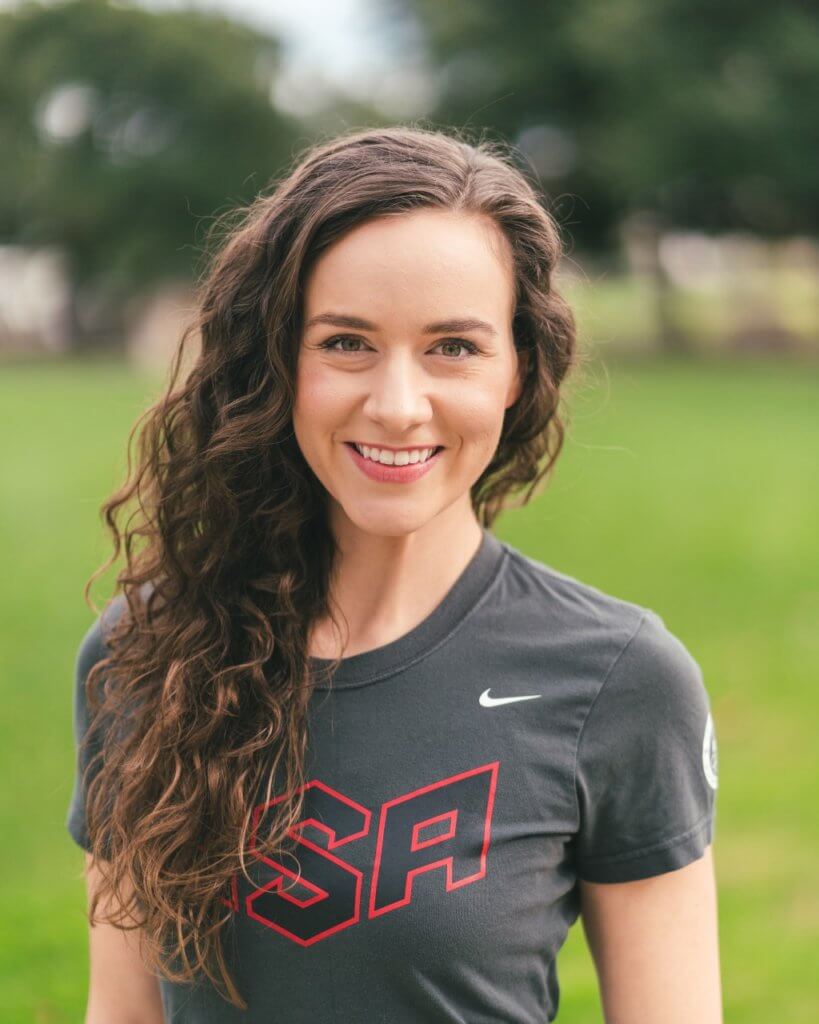 Sarah is the Shaklee Pure Performance Team dietitian/nutritionist. She is also a two-time competitor for the USA in the Summer Games, participating in the 10-meter Air Rifle event in 2012 and 2016. Her experience as an elite athlete and her status as a Registered Dietitian Nutritionist (RDN) and Licensed Nutritionist (LN) make her perfectly suited to consult with Shaklee athletes on their nutritional needs. Sarah graduated from Texas Christian University in Fort Worth, Texas with a BS in Nutrition in 2013 and then earned an MBA in Entrepreneurship and Healthcare Management. She specializes in weight loss, improved sport performance, diabetes prevention, heart health, healthy aging, smoking cessation, and performance goals. Her hobbies include church ministries, mountaineering, physical fitness, and gardening. Keep up with her on her website or on Instagram, Facebook, or Twitter.