It's finally summer and what does that mean? It means outdoor activities, heat and sunshine, and yes, sweating! Sweating is something that we often don't talk about, but it's actually such a great thing for our cells and skin, and it keeps us cool. Did you know that sweating can also help cleanse the body, particularly of heavy metals (1)? I know it may be uncomfortable at times, but sweating is good for you.
How to fuel your body so that it has all the nutrients it needs to sweat
First off, you need water. For most people, if you don't need to use the restroom every couple of hours, then you need to drink (or eat—we will get to that in a bit!) more water.
The second thing your body needs is electrolytes, which are minerals you need to consume to maximize the benefit of the water you drink. Electrolytes have a key role in telling your cells to use the water you are drinking. Your body won't use all your water if you don't pair it with electrolytes. These critical electrolytes are sodium, calcium, potassium, chloride, phosphate, and magnesium. They help your nerves and muscles function and have other important body functions as well, for example, getting nutrients to your cells and maintaining your acid/base balance (2). My everyday way to boost my electrolytes is to add Performance® Endurance Electrolyte Drink (1 scoop) into my favorite water bottle. And if you know you'll be outside getting your sweat on, add an additional scoop or two right before you go. Also, coconut water and electrolyte-enhanced waters are options to pick up at most grocery stores in a pinch. For these, stay away if they list any coloring and are high in sugar.
Hydrating with other foods
Drinking water throughout your day and adding electrolytes is a great way to hydrate and fuel your body, but it can get boring. But you don't just have to drink your hydration, you can eat it too. To spice things up a bit, I am challenging you to increase the hydrating foods in your nutrition plan in addition to drinking water and electrolytes. Check out my list of hydrating foods below and try adding three each week. These foods are high in water and electrolytes to keep you feeling your best all summer.
All peppers
All melons
Coconuts with the water
Tomatoes
Strawberries
Citrus fruits
Carrots
Zucchini and squashes
Lettuces and leafy greens
Celery
And even yogurt
Stuck on a recipe to try? Try my Chunky Strawberry Watermelon Caprese Spinach Salad
Chunky Strawberry Watermelon Caprese Spinach Salad
Ingredients
2 cups sliced fresh strawberries
2 cups cubed watermelon, seedless or seeds removed
2 cups halved cherry tomatoes
1/2 cup chopped fresh basil lightly packed
3/4 cup cubed fresh mozzarella
2 Tbsp. extra virgin olive oil
2 Tbsp. balsamic vinegar
1/8 tsp. fresh ground black pepper
Drizzle of balsamic reduction
Directions
Chop your fruits into bite-sized chunks. In a large bowl, toss together the strawberries, watermelon, basil, and mozzarella. Add the tomatoes last and lightly toss.
Whisk together the olive oil, balsamic vinegar, and pepper to make your vinaigrette.
For best results, add the vinaigrette to the salad immediately before serving. Lastly, drizzle with the balsamic reduction.
Thanks for reading and hydrating with me!
Stay healthy and hydrated,
Sarah Elijah Scherer
---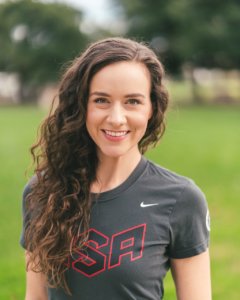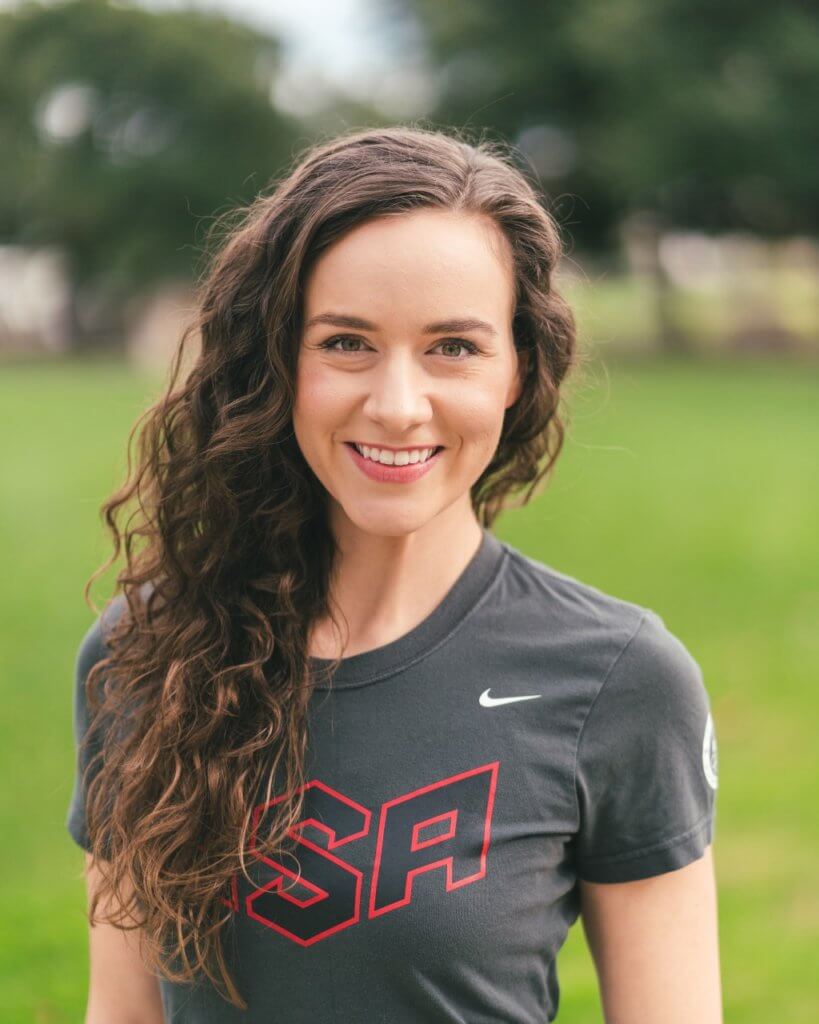 Sarah is the Shaklee Pure Performance Team dietitian/nutritionist. She is also a two-time competitor for the USA in the Summer Games, participating in the 10-meter Air Rifle event in 2012 and 2016. Her experience as an elite athlete and her status as a Registered Dietitian Nutritionist (RDN) and Licensed Nutritionist (LN) make her perfectly suited to consult with Shaklee athletes on their nutritional needs. Sarah graduated from Texas Christian University in Fort Worth, Texas with a BS in Nutrition in 2013 and then earned an MBA in Entrepreneurship and Healthcare Management. She specializes in weight loss, improved sport performance, diabetes prevention, heart health, healthy aging, smoking cessation, and performance goals. Her hobbies include church ministries, mountaineering, physical fitness, and gardening. Keep up with her on her website or on Instagram, Facebook, or Twitter.