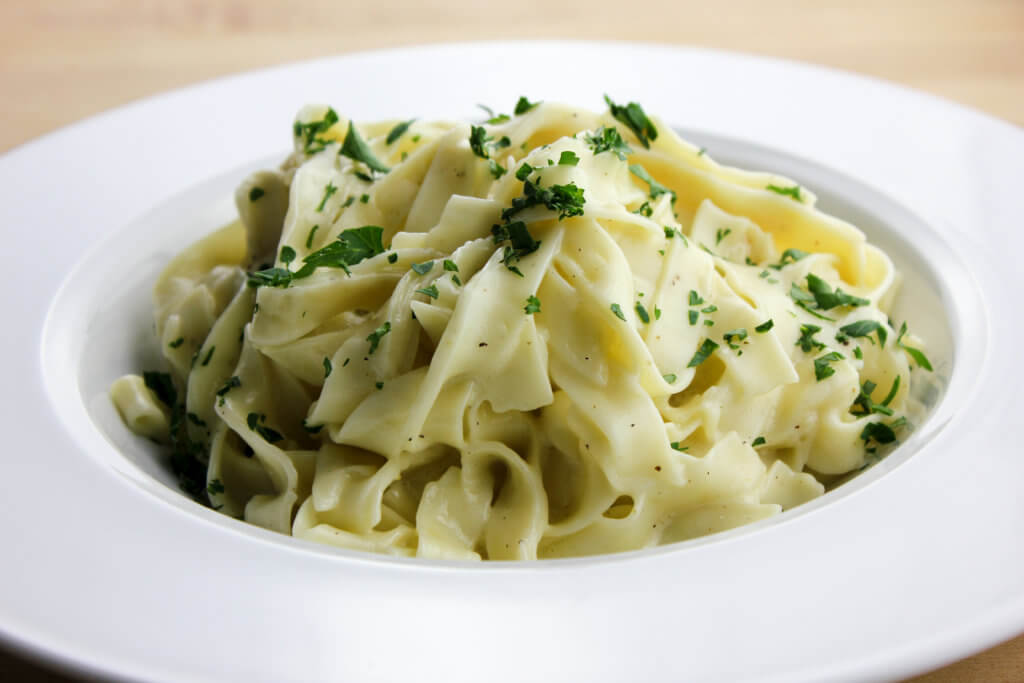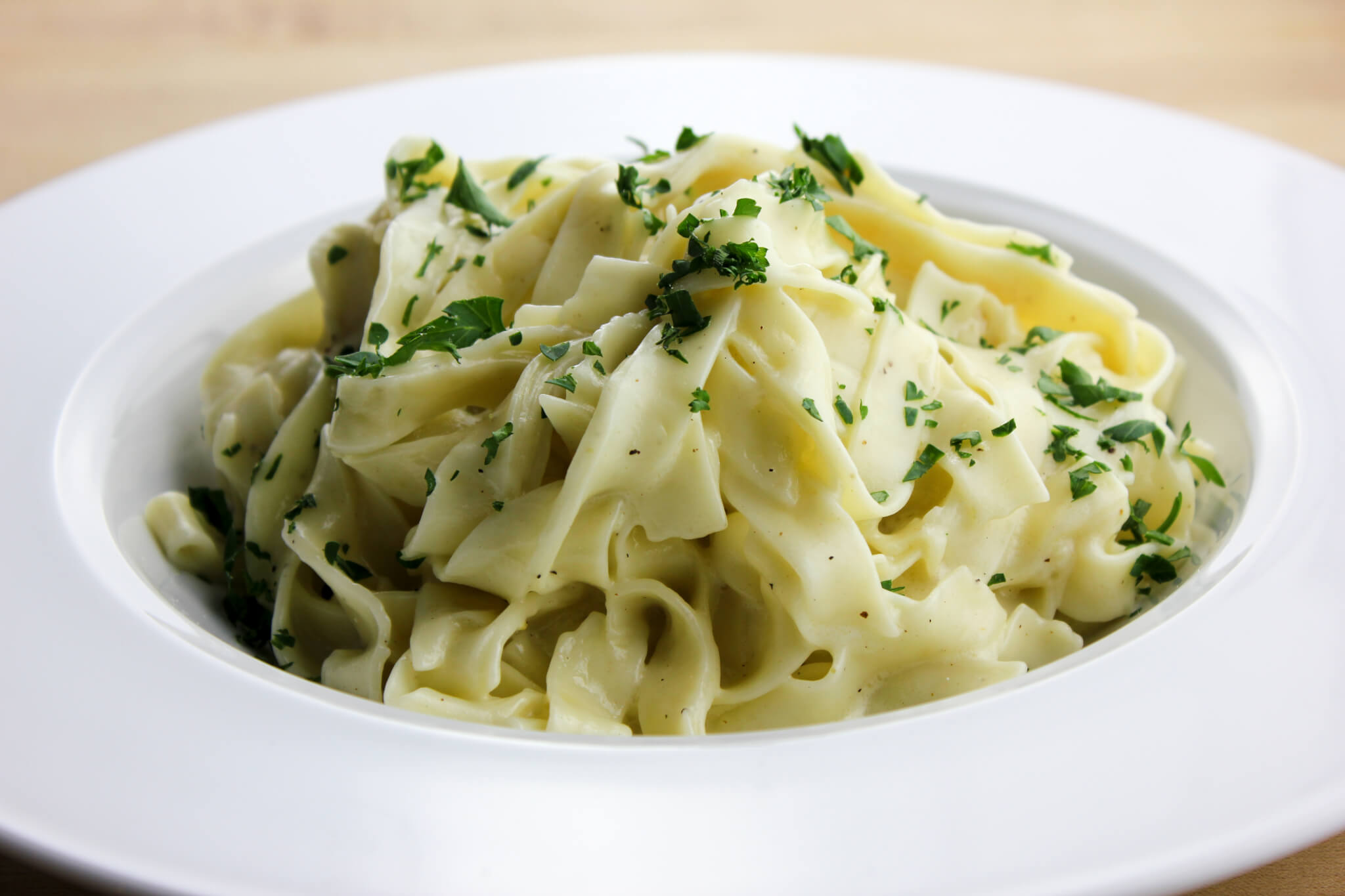 Love the Alfredo sauce pasta but don't want to pile on the extra calories?! Try this healthy delicious recipe instead! You have to taste it to believe it!
Makes 4 servings.
Ingredients:
1 small/medium cauliflower broken into florets.

1 Tbsp. extra virgin olive oil

3-4 garlic cloves, minced

1/2 yellow onion, chopped
1/2 cup chicken or vegetable broth

1/4 cup milk of choice

1/4-1/2 teaspoon garlic powder

3/4 teaspoon fine grain sea salt, or to taste

1/2 tsp. oregano
1/2 tsp red pepper fakes

1/4-1/2 teaspoon pepper, to taste

16 oz whole wheat pasta of choice

Fresh parsley and cilantro
Directions:
Heat oil in a large pot and saute the diced onions until translucent. Add minced garlic and cauliflower florets and cook on medium high for 3-4 minutes. Add salt, pepper,pepper flakes, oregano, garlic powder and mix well. Add chicken broth and cover the pot on low-medium heat for 10-12 minutes or until cauliflower is soft and cooked. Wait for the mixture to cool down and puree the mixture in a blender to achieve a smooth, silky and creamy puree. Transfer the puree to the pot on low-medium heat and add some milk to achieve your desired consistency. Adjust all the spices and add freshly chopped parsley and cilantro.
Bring a large pot of water to a boil. Add your desired amount of pasta and boil for the time instructed on the package. Drain pasta. Toss the sauce with the pasta and enjoy!
For an even lighter take, pour the sauce over zoodles. Bon Appétit!