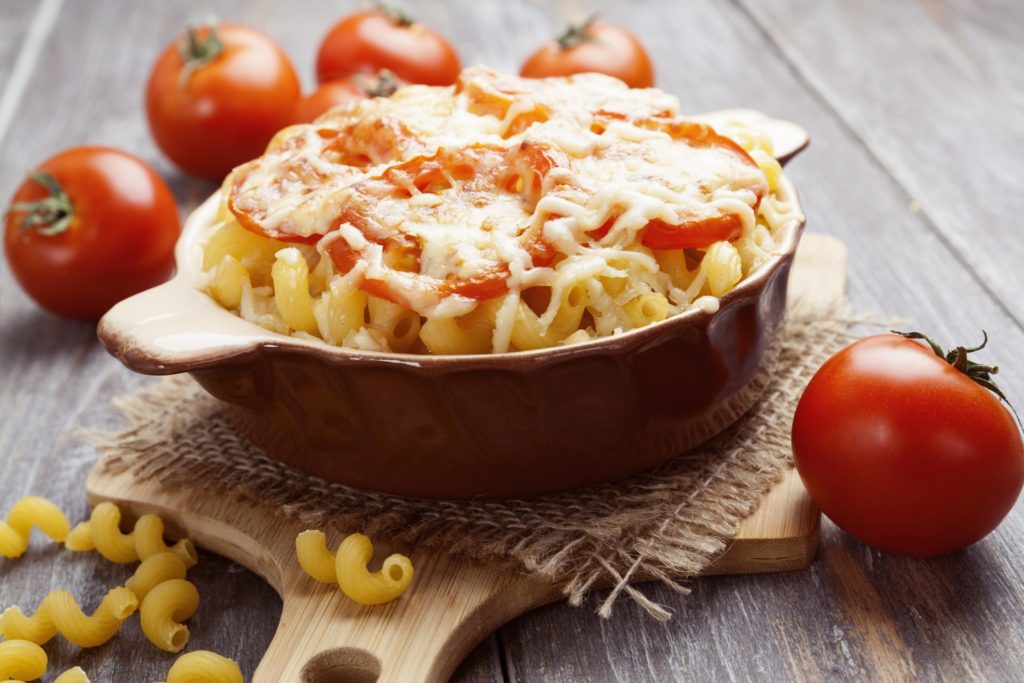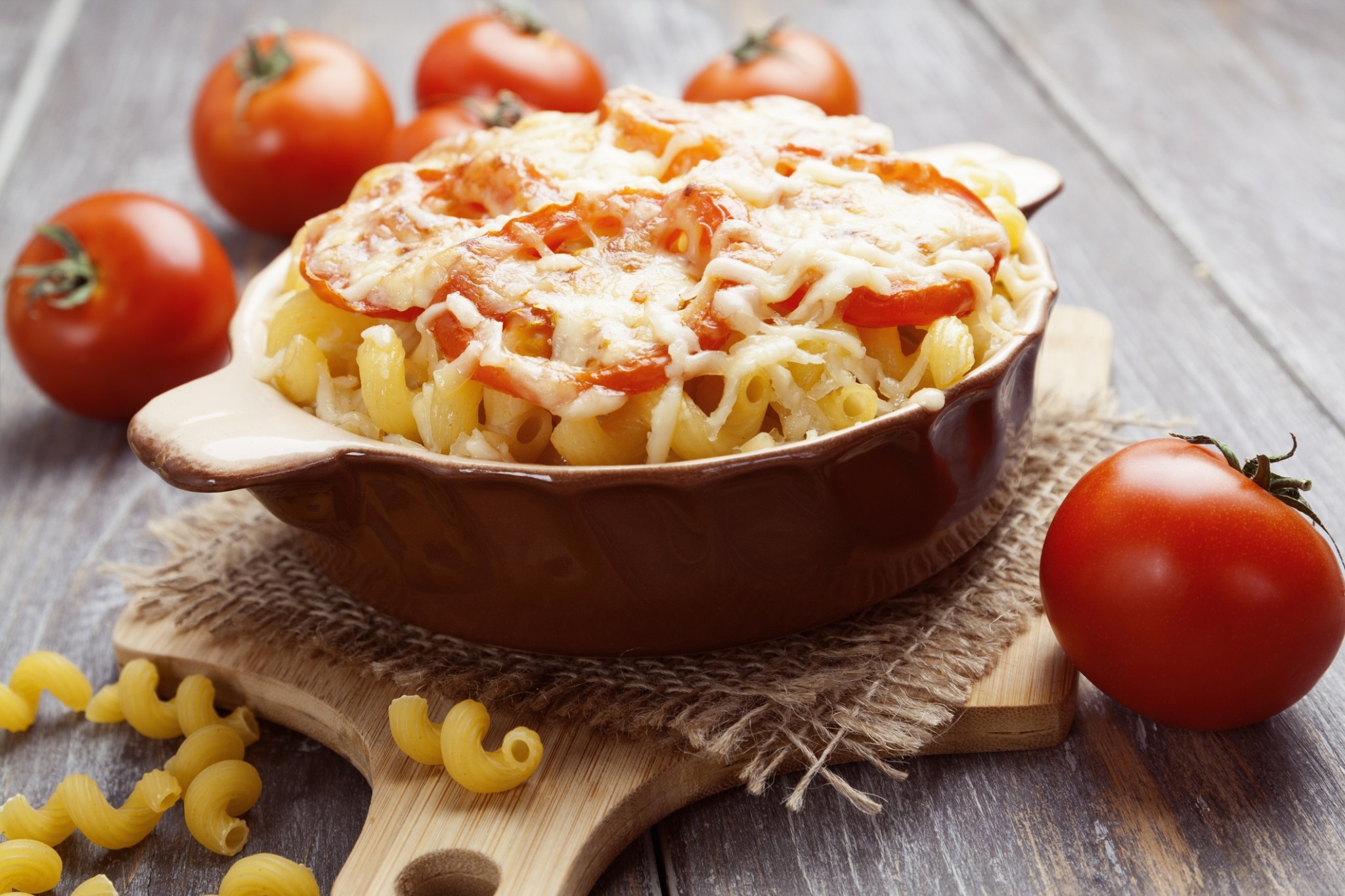 Try this home-style favorite tonight!
Makes 4 servings.
Ingredients:
2C elbow macaroni
1C cheddar, shredded
1C parmesan cheese
4 Tbsp. seasoned, dry bread crumbs
1 Tbsp. basil, chopped
1 Tbsp. butter
1 Tbsp. olive oil
1 shallot, finely chopped
2 cloves garlic, crushed
1 lb. chopped tomatoes
Directions:
Preheat oven to 375 degrees F. To make tomato sauce, heat the oil in a saucepan and sauté shallots and garlic for 1 minute. Add tomatoes, basil , and cook over medium heat, stirring, for 10 minutes. Meanwhile, cook the macaroni in a pan of boiling water for 8 minutes or until just undercooked. Drain. Mix both of the cheeses together and set aside. Grease a deep ovenproof dish and spoon about 1/3 of the tomato sauce into the base of the dish, top with 1/3 of the macaroni and then 1/3 of the cheeses. Repeat these layers twice more. Combine the breadcrumbs and basil and sprinkle over the top. Dot with butter and cook in preheated oven for 25 minutes, or until the dish is golden brown and bubbling.
Nutrition Facts:
465 calories, 26 g protein, 56 g carbohydrates, 15 g fat, 1020 mg sodium, 28 mg cholesterol, 4 g fiber