The day has finally arrived: We are excited to welcome Meology™ Kids to the Shaklee Family. What's not to love about these adorable and delicious vitamin packs? Let's dive into the nutrition and features of these vitamins.
Every daily pack of Meology Kids contains:
1 Omega Gelly with 300 mg of DHA + EPA (3x the amount of other commonly recommended omega-3 gummy vitamins for children)

DHA and EPA are fatty acids that support brain health, eye health, and much more.*

100% of 8 key nutrients, vitamins A, C, D, E, B6, and B12, biotin, and pantothenic acid

Each of these nutrients plays important roles in the body. Being able to provide 100% of the nutrients in your child's daily intake, in one simple step, takes the guesswork out of it for you. You can stop stressing about your picky eater getting enough of these key nutrients.

1 Super Immunity Gummy with vitamins C and D, zinc, and powerful antioxidants from elderberry extract*

These nutrients support a healthy immune system and help your child handle whatever comes their way.* And the Cheery Cherry flavor will definitely put a smile on their face!

Just the good stuff (we promise)

A daily pack of Meology Kids contains only 3 g of sugar (equivalent to 3 strawberries) which is 1/3 less sugar compared to other popular gummy vitamin brands. Plus, you can have peace of mind when it comes to food allergies because Meology Kids is dairy & lactose free, gluten & wheat free, soy free, egg free, peanut free, tree nut free, shellfish free, and GMO free.
Features Review
Easy to use to help build healthy habits:
The low count of four gummies and the tasty flavors make it easy for your child to want to take their vitamins every day.
Personalized packs create a fun atmosphere and an attitude of ownership of each child's health. Each pack is labeled with your child's name and a fun icon of their choosing. These pack personalizations make taking their daily vitamins even more rewarding.
Building intention and autonomy around healthy behaviors at a young age is critical to support your kid's development of positive health attitudes. Taking daily vitamins with Meology is one way that you can encourage a full life of health in your kids.
Bonus tip:
Try habit "stacking" to boost consistency in taking vitamins (this works for adults, too). For instance, after breakfast, make taking their vitamins a routine for your kids. Eating breakfast will then become their reminder to take their vitamins, since the habits are stacked together. It takes a few weeks to build the stacked habit, so stick with it and it will be much easier in the long run.
Safety of use:
Single-portion packaging offers parents an opportunity to educate their kids on the right amount of daily vitamins they need. It creates a safe process for kids to take vitamins, since the single pack restricts access to too many vitamins at one time (as opposed to vitamins in bottles).
Full of the good things, and free of gluten, nuts, dairy, and soy:
These vitamins are packed with whole food ingredients, that are sourced responsibly and are of the highest quality. And you can have confidence that they are free of common allergens, just in case.
The Meology vitamins are the complete package. Make prioritizing your health a family tradition and start building your daily vitamin habit with your kiddos today.
---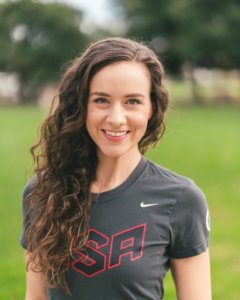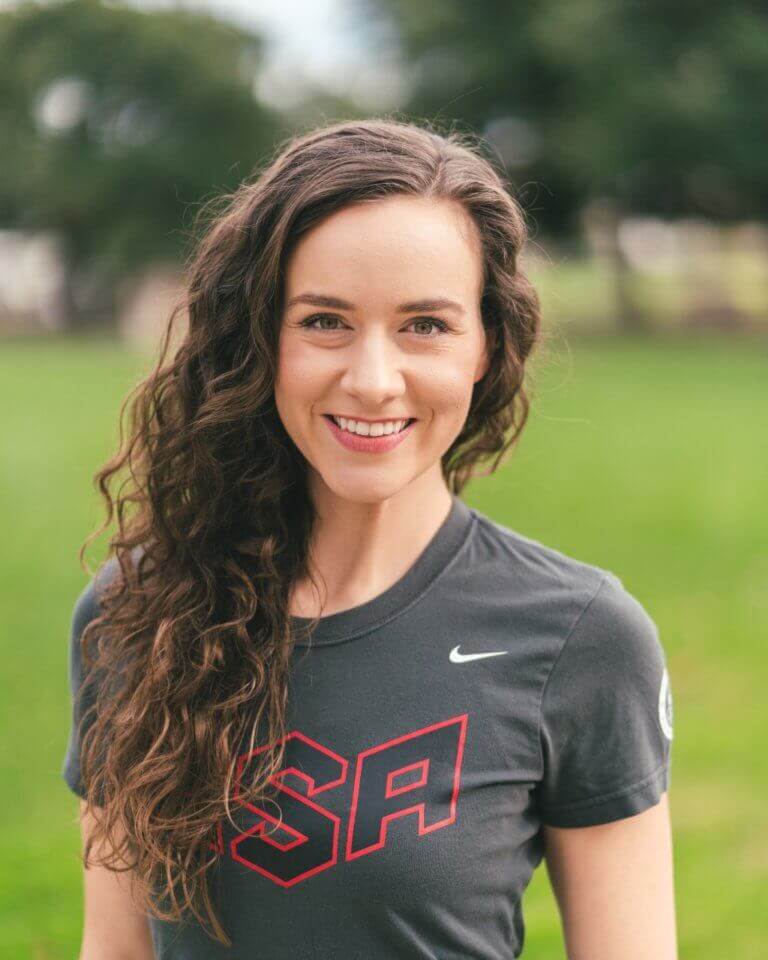 Sarah is the Shaklee Pure Performance Team dietitian/nutritionist. She is also a two-time competitor for the USA in the Summer Games, participating in the 10-meter Air Rifle event in 2012 and 2016. Her experience as an elite athlete and her status as a Registered Dietitian Nutritionist (RDN) and Licensed Nutritionist (LN), make her perfectly suited to consult with Shaklee athletes on their nutritional needs. Sarah graduated from Texas Christian University in Fort Worth, Texas with a BS in Nutrition in 2013, and then earned an MBA in Entrepreneurship and Healthcare Management. She specializes in weight loss, improved sport performance, diabetes prevention, heart health, healthy aging, smoking cessation, and performance goals. Her hobbies include church ministries, mountaineering, physical fitness, and gardening.