Have you boarded the charcuterie board train yet? Maybe you haven't because you want a jaw-dropping and mouth-watering charcuterie board, but you don't eat what's on a typical spread. I can relate; I eat gluten-free food and the common charcuterie board doesn't work for me. But don't give up hope. I am also here to save the day with my best alternatives for a gluten-free, dairy-free, and plant-based charcuterie board.
Step 1: Theme
Let's start off at the first step of charcuterie, the art of preparing your board ingredients. Start with your base theme or flavors. Are you going to go spicy and sweet, Mediterranean, holiday-themed, or maybe summer-themed? Next, pick two to three showstopping ingredients that are central to your theme or flavor base. Building off these will make your flavors work together and look beautiful. Then, choose your board; this could be a platter, cutting board, or a mix of smaller dishes. Place these where you will be serving your guests; charcuterie boards can be heavy and a challenge to transport after assembly.
Step 2: Cheese or Cheese Alternatives
Now to the fun part, your cheese. I have four key tips for you. Tip 1: Choose either 3 or 5 cheeses to serve (5 cheeses can serve up to 20 people) since odd numbers are more visually appealing. Tip 2: Cut each cheese in shapes that are easy to grab, and mix up your shapes (cubes, rectangles, triangles, and circles.) Tip 3: Choose a combination of hard and soft cheeses like cheddar, Gruyère, Brie, mozzarella, and many more. Need something dairy-free? Try cheese alternatives like cashew cheese, almond cheese, zucchini cheese, hummus, and tahini spread. Tip 4: Place your cheese or alternatives around your board. Consider adding some height by putting a soft cheese on a raised platter and place that on your board.
Step 3: Meat or Vegetables
If you choose to add meat to your board, you'll want to mix and match shapes, colors, and textures. Space out your meat selections on your board in tulip folds, rose shapes, gently placed ribbons, and fans to add that extra wow factor. Make sure the pieces are bite-sized. Eating plant-based? Swap out your meat for vegetables like lightly cooked zucchini ribbons, sautéed button mushrooms, and roasted cauliflower.
Step 4: Fruit and Flavorings
The next step is to add your crudités and your seasonal fruit and flavorings. Since we are in the heat of summer, here are my favorite summer ingredients to add, but don't limit yourself. Go crazy, experiment and try new flavor combinations.
Staples for Every Charcuterie Board:
Olives, small pickles, grapes, apple slices, mini peppers, thinly sliced baby carrots, berries, and nuts.
In-season items I am loving right now: melons, apricots, green beans, cucumbers, cherries, peaches, pears, and tomatoes (add both slicing and cherry), and fresh basil and mint.
Don't forget something sweet. Honey, jams and jellies, balsamic reduction, dried fruit, and chocolate are perfect to balance your savory choices.
Spread these around, between, and on top of your cheeses and meats to create appealing patterns. Even consider putting the flavors you'd like to pair close together on your board to entice your guests to try your recommended flavor combinations.
Here are a few combinations to get you started:
Melon and prosciutto
Gluten-free sweet potato crackers with crème fraîche, pecans, and pear
Hummus, olive oil, and sweet peppers
Watermelon, feta, and mint
Mozzarella, tomatoes, fresh basil, olive oil, and balsamic reduction
Blue cheese, honey, almonds, and artisan crackers
Goat cheese, apricot jam, and pistachios
Gruyère, apples, and walnuts
To finish it off with your breads, the classic choices are sliced baguette toasted on each side, artisan crackers, and water crackers. For gluten-free options, be sure to swap bread and cracker products with gluten-free alternatives or non-grain-based choices like sweet potato toast, firm vegetables like radish and tomato slices, or lettuce, cucumbers, and bell peppers to hold your goodies. If you are serving both gluten-free and gluten-full (as I like to call it) options, then be sure to keep these on different serving platters to reduce the risk of gluten transfer.
Making a charcuterie board is like painting but with food. Enjoy every creative step and it'll make the eating step even more rewarding.
---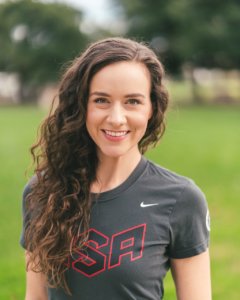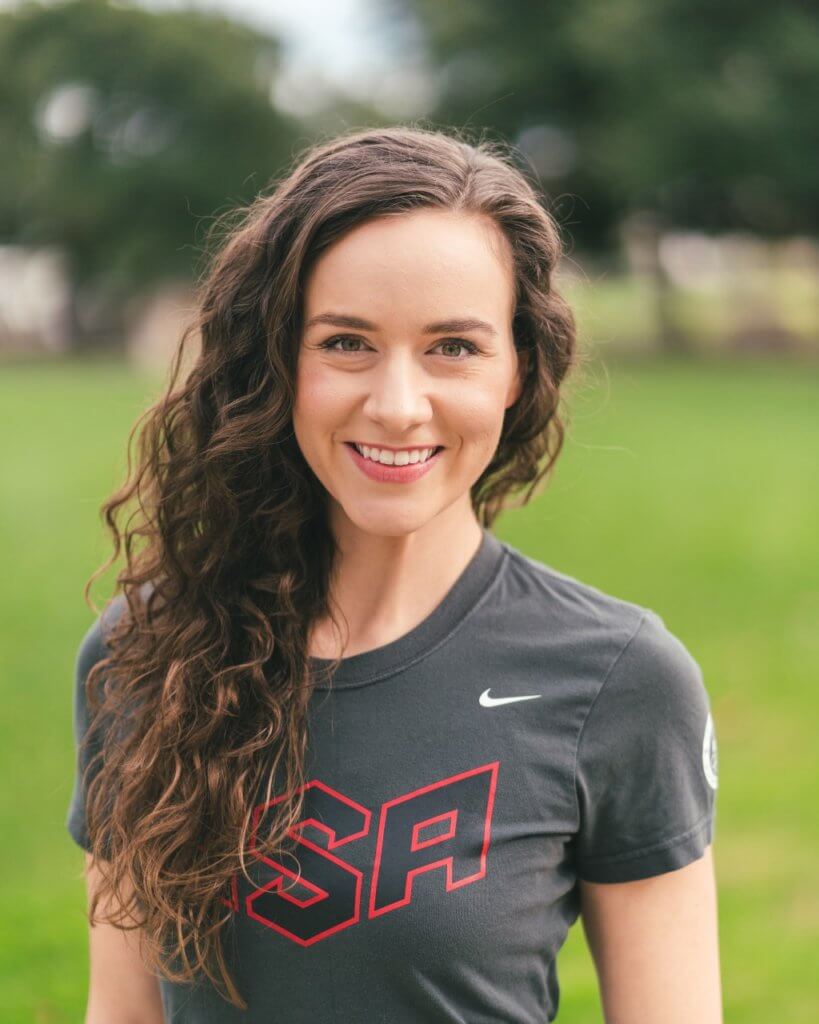 Sarah is the Shaklee Pure Performance Team dietitian/nutritionist. She is also a two-time competitor for the USA in the Summer Games, participating in the 10-meter Air Rifle event in 2012 and 2016. Her experience as an elite athlete and her status as a Registered Dietitian Nutritionist (RDN) and Licensed Nutritionist (LN), make her perfectly suited to consult with Shaklee athletes on their nutritional needs. Sarah graduated from Texas Christian University in Fort Worth, Texas with a BS in Nutrition in 2013, and then earned an MBA in Entrepreneurship and Healthcare Management. She specializes in weight loss, improved sport performance, diabetes prevention, heart health, healthy aging, smoking cessation, and performance goals. Her hobbies include church ministries, mountaineering, physical fitness, and gardening.