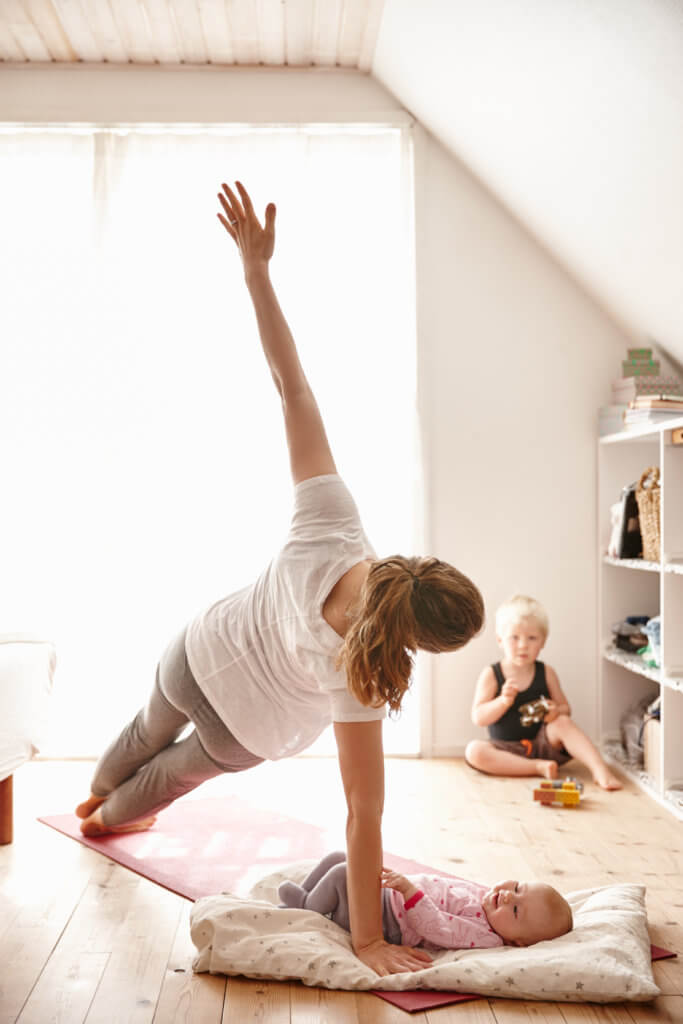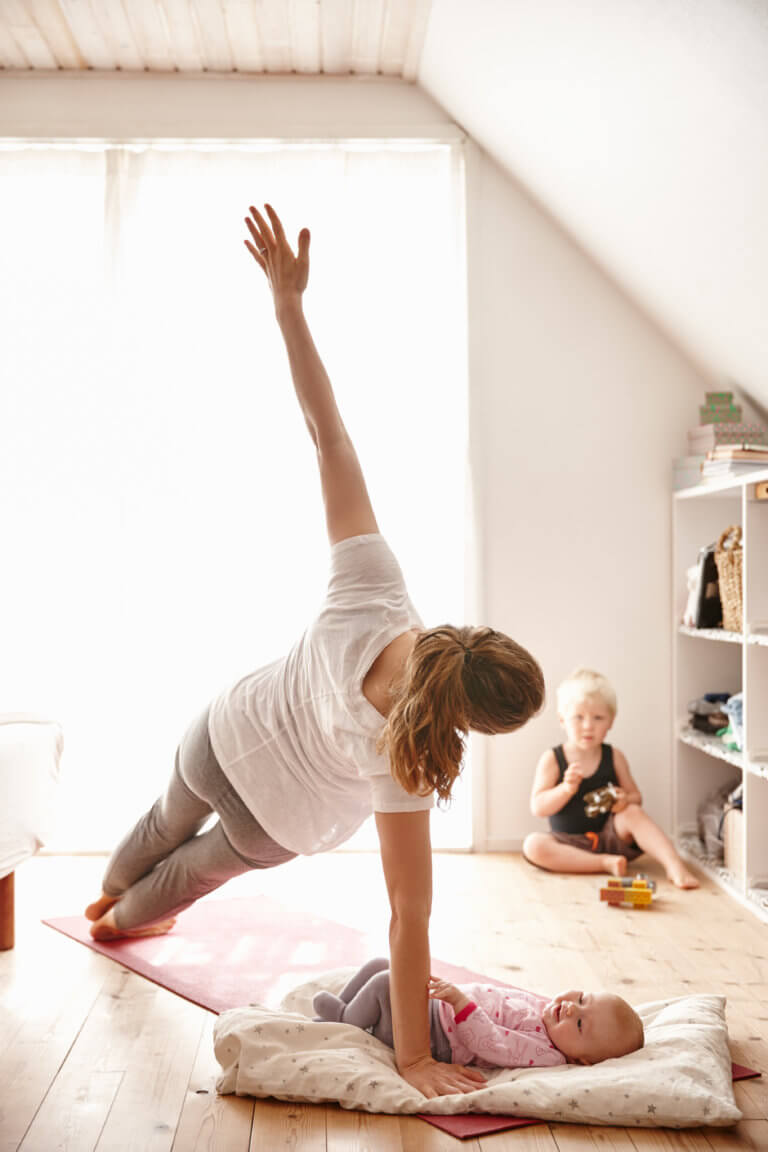 For many parents, workouts are limited to days and times when kids are busy with other activities. It can be hard to fit in exercise when life gets busy. Sometimes the best way to exercise when you're a busy mom, is to work out with your children!
Infants
If you're a new mama trying to get back into your fitness game but are having trouble finding the time with a little one, try incorporating them into your workouts! Babies make perfect weights. Try holding them and doing squats, or lift them in the air to work your shoulders. Even if you just lay your infant down on a blanket or let him/her play beside you while you workout, they will be fascinated by your every move. If you want to get outside, you can try a jogging stroller or for a lower-impact workout, strap on a baby carrier and get a good walk in. Your baby will enjoy the fresh air too!
Toddlers
Good luck! We kid, but in all seriousness, squeezing a workout into your day can be a challenge with children this age. Try breaking your workouts into 5-to-10-minute segments, or put your toddler in a jogging stroller and head out for a walk or run. And if all else fails, there are always nightly dance parties.
Ages 5-12
As kids grow, they understand what a workout is and why you're doing it. Start instilling good habits by making exercise a fun part of family activities. Go for a hike; take a long walk or bike ride; teach them how to lift small weights and do exercises safely. A plank challenge is a fun idea. Start with a 30-second plank and work your way up to 2 or 3 minutes! Planks are great for your core, and it's a great way to bond for a few minutes each day with your children!
Teenagers
It's likely your teen is already working out most days of the week with their sports team, but you should still promote being active together. Going on hikes as a family is a great way to stay active. Or, now that your kids are old enough, schedule a workout class like yoga, spin or kickboxing once a week. You'll work up a sweat and manage to spend time with your teens. They'll be impressed you can keep up with them!
Being a mom is a blessing, but it does change many aspects of your life, fitness included. With these tips, you can feel like you're being the best mom for your kids by spending time with them, and also staying on top of your health and fitness.