Fall is the most gorgeous season (in my opinion) and such a beautiful example of the Earth's restorative cycle. But for us, fall often brings busy school schedules and conflicting priorities, and the holiday season is right around the corner—the opposite of restoration. Fall goes by quickly, which is why you can't wait another minute to try my fall reset tool and wellness mantra. Just like the Earth, you need a restorative season as well. To start this cycle off, I want you to use this fall as your reset button and use the mantra "Fall into Your Well You." I love using this mantra this time of year that's full of schedules, busyness, and preparation. In this season, it is even more important to strategically schedule in time for your wellness. When everything else is scheduled and wellness isn't, then your wellness will be the first to give and become a low priority. But when you schedule your wellness into your day, it becomes easier and you will just fall into wellness practices aka fall into your Well You. Start off your reset small by looking at your schedule. Pen (don't pencil) in 5 minutes of "Well You time" into your day—every day. Bonus tip: It will be easier if you schedule this 5 minutes right after something you already do every day, like drinking your morning cup of coffee/tea, or after lunch, or brushing your teeth. Add the 5 minutes of Well You time and begin practicing it right away.
Here are some Well You ideas to try during those 5 minutes:
5 minutes of gentle stretching
5 minutes of journaling
5 minutes of core exercises
5 minutes of deep breathing
5 minutes of skin care
5 minutes of planning your day
5 minutes of gratitude meditation
5 minutes added to your sleep schedule
5 minutes of making a Life Shake™ to boost your day with fantastic nutrition
5 minutes of ______________ (What would you recommend for your best friend to try? Maybe you could try that too and have an accountability partner to support each other.)
Don't want to stop at 5 minutes per day for your Well You? Awesome! Try some of these fall-themed wellness ideas to celebrate the fall and your Well You season.
Nutrition: Bring the fall colors into the house with these fall season fruits and vegetables.
Try kale, green beans, and zucchini for your greens; yellow squashes like acorn, crookneck, yellow zucchini; pumpkins, sweet potatoes, and carrots to boost your orange; and red in your beets, apples, and radishes.
Hydration: Once the weather cools, the first thing we forget is hydration.
When the sun isn't beating down and we no longer feel the warmth on our skin, we don't think about replacing our water and electrolytes. It is important to remember that we still sweat and lose water/electrolytes in all seasons. As we go into the fall, set a hydration goal. That could be in liters/ounces or a count of refills in your favorite water bottle, cup, or even mug (for hot water or tea).
Exercise: Now that the weather is cooler, increase your exercise intensity.
As appropriate for your body and your fitness level, try increasing your physical activity by duration, intensity, or routine. When we have been participating in a physical activity routine somewhat regularly, our body can become stagnant since it gets just strong enough or fit enough to complete that routine. That's why it is so important to change it up. Trying something different so your body is challenged again, which will be beneficial for all your body's systems.
Once you have your 5 minutes of Well You time down, build your habit by increasing to 10 minutes, then to 15, and so on. This is a very effective way of building a foundation of Well You and healthy habits that's sustainable. Just like with the Earth's transition in the fall, rooting down deeper to build our life's foundation of wellness is essential.
To sum up my advice for how to prep your body and mind for fall, start by scheduling 5 minutes of Well You time. Prioritize this Well You time every day. If you do, you will be able to better manage all of the other priorities in your life. This will create an environment where you can "Fall into Your Well You" and build your life's foundation of wellness.
---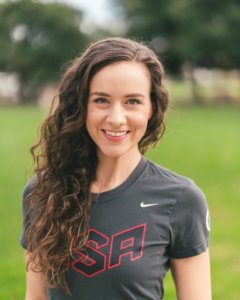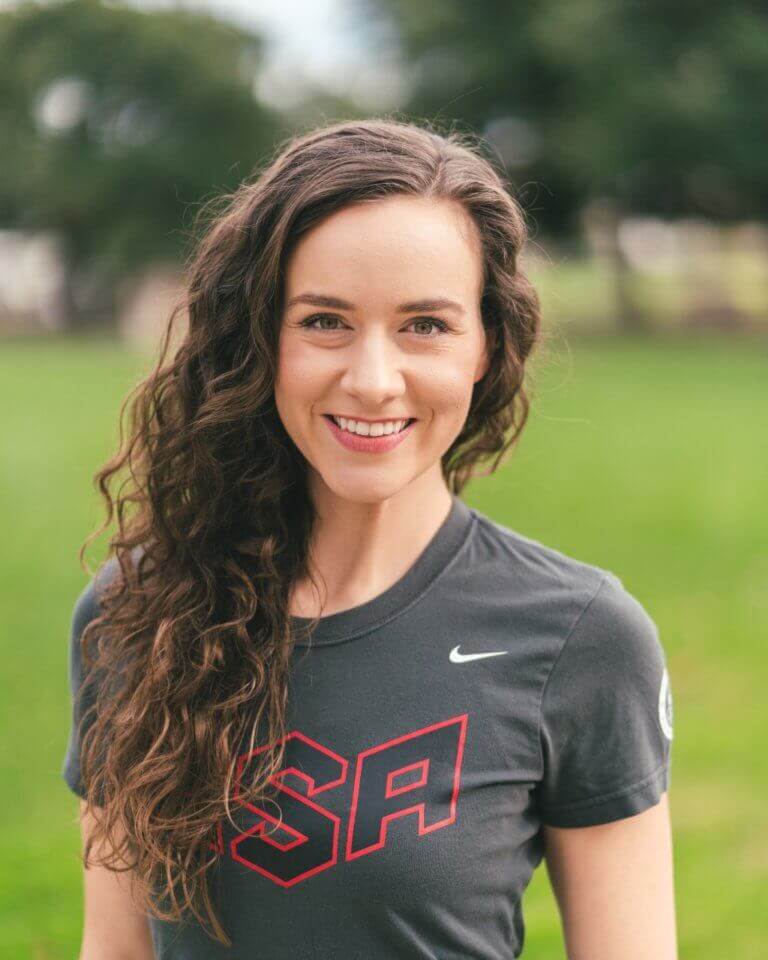 Sarah is the Shaklee Pure Performance Team dietitian/nutritionist. She is also a two-time competitor for the USA in the Summer Games, participating in the 10-meter Air Rifle event in 2012 and 2016. Her experience as an elite athlete and her status as a Registered Dietitian Nutritionist (RDN) and Licensed Nutritionist (LN), make her perfectly suited to consult with Shaklee athletes on their nutritional needs. Sarah graduated from Texas Christian University in Fort Worth, Texas with a BS in Nutrition in 2013, and then earned an MBA in Entrepreneurship and Healthcare Management. She specializes in weight loss, improved sport performance, diabetes prevention, heart health, healthy aging, smoking cessation, and performance goals. Her hobbies include church ministries, mountaineering, physical fitness, and gardening.