While everyone knows it's a good idea to cut back on salt intake, let's face it—it's hard to give up because it tastes so good! But cutting back on salt doesn't mean your food has to be bland. Fresh herbs are a great way to add flavor and nutrients to your food. You may be new to using fresh herbs, but don't be intimidated! Here are some reasons why you should incorporate more herbs into your diet.
The benefits of fresh herbs
Herbs don't just take your cooking to the next level—they also tend to add nutrients to your food. Plus, they contain almost no calories. Here are herbs with great nutritional benefits that you can consider using.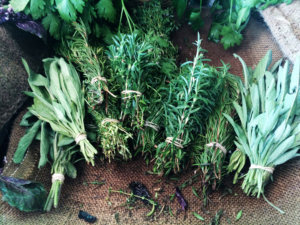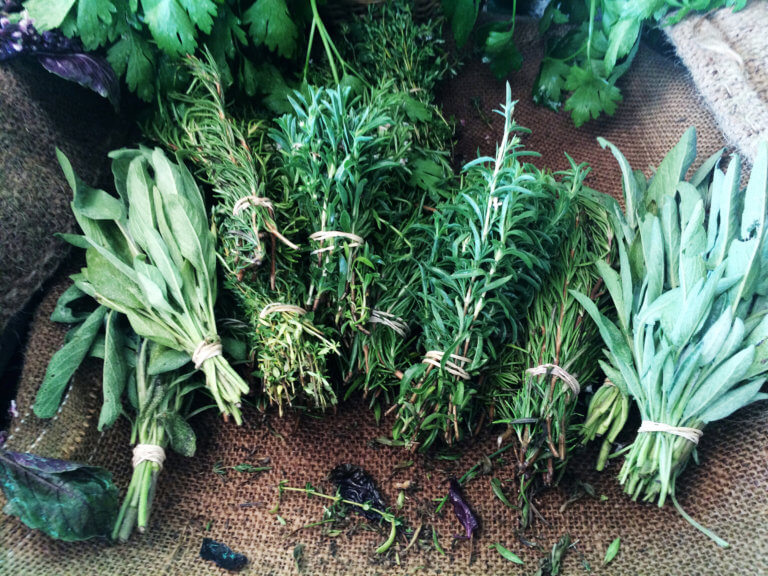 Parsley for vitamins A, C, and K, folate, iron, and copper
Thyme for vitamin C, iron, manganese, and copper
Oregano for antioxidants, vitamin K, manganese, iron, and calcium
Rosemary for iron, calcium, and vitamin B6
Basil for vitamins A, C, and K, manganese, and copper
Sage for antioxidants and vitamin K
Dill for vitamin C and manganese
Tarragon for magnesium, iron, and zinc
In addition to the herbs above, there are many options out there that can add some unique flavor profiles to your food. Try them out! And if you're not sure where to start, here are a few tips and hacks for incorporating herbs into your diet.
Easy ways to start using more herbs
Freeze and preserve fresh herbs in olive oil.
Sometimes you may hesitate to buy fresh herbs in fear that the majority of them will go to waste. But an easy way to help your herbs keep longer is to freeze them! Take some fresh herbs and freeze them in 1–2 tablespoons of olive oil or avocado oil, using an ice cube tray to make individual servings. Freeze the herb and oil cubes and store them in a freezer container or small bag. When you're ready to cook, throw a cube into a heated pan and you're ready to go!
Add herbs to a salad or salad dressing.
Herbs can be leafy, so why not add them to a salad? Basil can be added to almost any salad, or if you're going for something more summery, use cilantro. Herbs are also a great addition to salad dressing. For example, throw some parsley, chives, or oregano into olive oil or balsamic vinegar for a fresh and tasty dressing.
Infuse your drinks with herbs.
Herbs can be infused in drinks or water for some extra flavor. Mint is a particularly good herb to throw into your water or cocktail. You could try making herbal tea as well! Parsley tea is a favorite because it's easy to make and full of nutrients and antioxidants. Just place some fresh parsley in a cup of hot water and let it steep for at least 5 minutes.
You don't have to rely on salt to get amazing flavor in your food! The next time you're at the grocery store, stop by the produce department and pick up some fresh herbs; your taste buds will thank you!