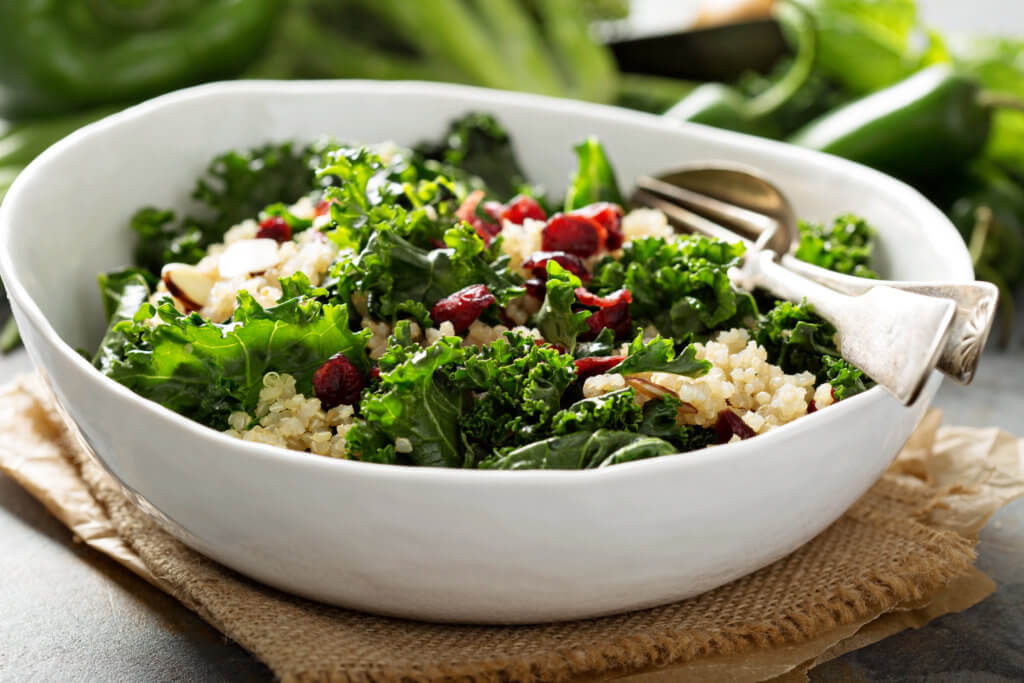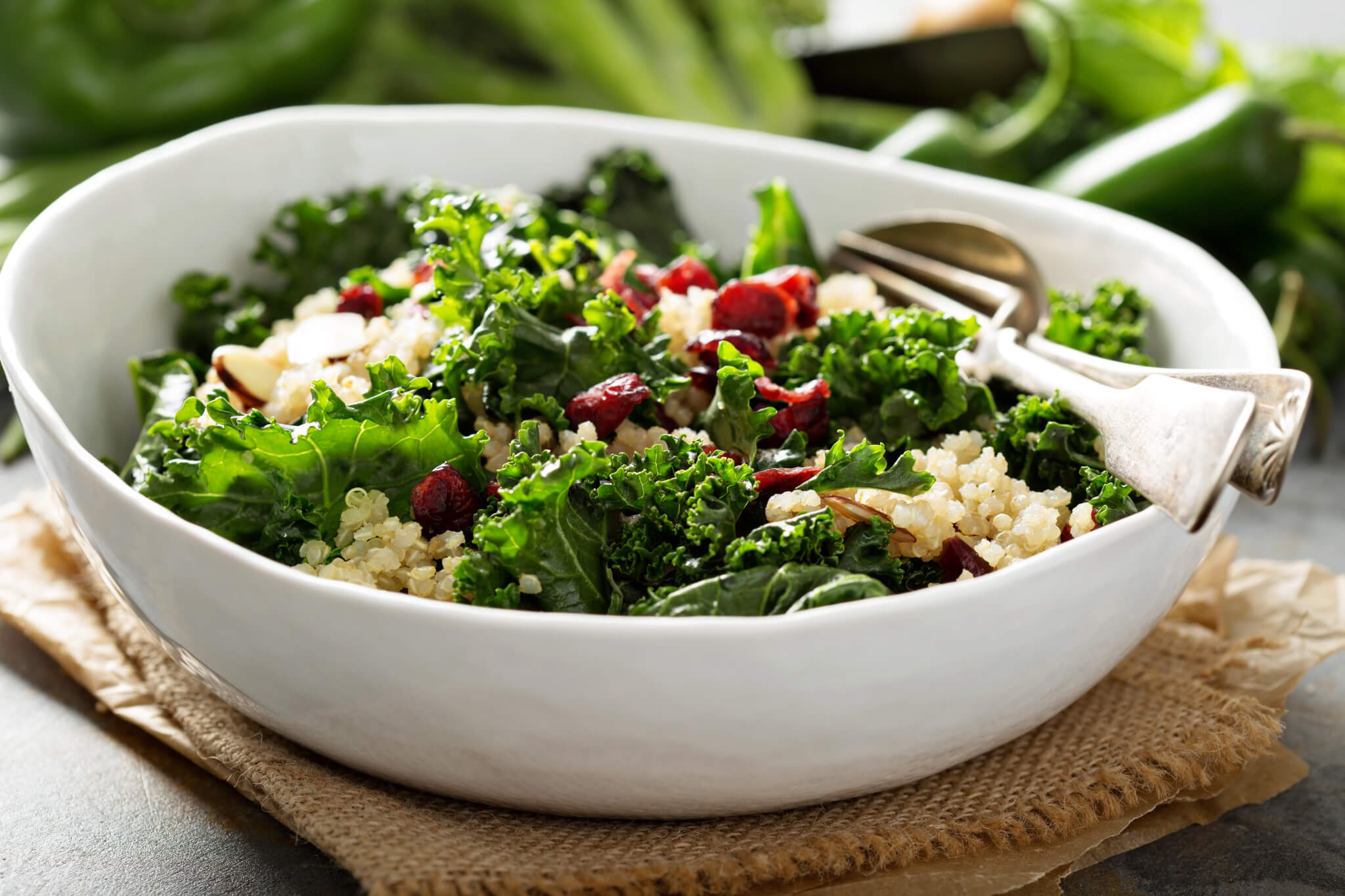 Shaklee is pleased to bring you the best nutrition articles, with permission from the Harvard School of Public Health, to help you lead a healthier life. This week, we're talking about the amazing health benefits of kale. This leafy green vegetable is loaded with nutrients and can be prepared many different ways.
Although kale has early roots in Greek and Roman culture, it remained a relatively minor commercial crop in the U.S. until recent years. This leafy green reached celebrity status around 2012, appearing on menus of Michelin star restaurants and becoming the choice ingredient of millennial food bloggers (I mean #Kale, am I right?).
Kale displaced other greens in salads, soups, and pesto and even showed up in the snack aisles as chips. Bon Appétit magazine named 2012 the year of kale, and on October 2, 2013, "National Kale Day" was launched in the U.S.
While curly and lacinato (also known as dinosaur or Tuscan) are generally the most common types of kale, this vegetable comes in a wide variety—each with its own unique colors, flavors, and textures. Redbor is characterized by its deep purple, curly leaves; the blue-green and purple-red leaves of red Russian are known for being semi-sweet; the large, green leaves of Siberian are particularly cold weather-hardy; and Chinese kale (Gai Lan), or "Chinese broccoli," can be used in place of conventional broccoli in many dishes. Like broccoli, kale is in the same family as Brassica oleracea, which also includes cabbage, cauliflower, bok choy, collard greens, and Brussels sprouts. A commonly recognized name for this vegetable family is Cruciferae, or cruciferous.
Kale is rich in
Vitamin K
Vitamin C
Vitamin A
Carotenoids lutein and zeaxanthin
Vitamin B6
Folate
Fiber
Manganese
Kale is a highly nutritious food to include as part of a healthful dietary pattern. The 2015–2020 Dietary Guidelines for Americans recommend that adults eat a variety of vegetables as part of a healthy meal plan, and specifically at least 1½ cups of dark-green vegetables (including cruciferous) per week.
Kale has hearty leaves that withstand all types of cooking: boiling, braising, steaming, microwaving, and stir-frying. Here are some ways you can include kale in your diet:
Sautéed Kale: This is one of the simplest, quickest methods to enjoy kale. Add 2–3 tablespoons of olive oil to a saucepan on medium-high heat. Add 2 cloves of minced garlic and cook for 1–2 minutes until softened. Add ½ cup water or broth and 1–1½ pounds kale (washed, stems and leaves coarsely chopped). Cover the pan and allow to cook for 5 minutes until kale is softened and at desired texture. Season with herbs and spices as desired.
Kale Salad: If using in a salad, there are two methods to soften the leaves so they are easier to chew: 1) Place leaves in a bowl and drizzle with olive oil; massage the leaves for 1–2 minutes, or 2) Blanch leaves by placing in a pot of boiling water for 1 minute. Drain the leaves and place into a bowl filled with ice water to quickly stop the cooking. Place leaves in a colander and gently press out excess water. Use paper towels to blot dry as needed. Blanching can also help to remove some of the bitter flavor from kale.
Hopefully, you've learned a little bit more about kale and you'll be adding more to your diet soon. For even more on this leafy green, click here to read the full article on the Harvard School of Public Health blog.