by Sarah Ezrin
I remember traveling to Hawaii as a little girl in the very early 90s. It was a phase in my life when I wanted to be a marine biologist, so I was blown away that I could walk directly into the water from the beach to go snorkeling. The colors of the marine life were remarkable even just a few feet from shore. I could see rainbow reefs full of fish and swaying sea grass for what felt like miles.
It had been a long time since I had been back to Hawaii or done snorkeling or diving of any kind, so I was thrilled to host a yoga retreat in Maui in 2017. Naturally, I set up a snorkeling excursion. Though it had been 25 years, I could still clearly picture the technicolor seascape that was just at our hotel's shore. When we dove in the water, I was surprised that the color of the coral seemed white and dingy. "Oh, it's the weather," someone on the boat remarked. "Yes, the wind," another person chimed in.
Back at our hotel, the same exact area that was once full of life when I was a young girl also appeared dead and brown. What was going on? Was there some sea storm I had not heard about?
A few months later, I had the great pleasure to scuba dive in the Great Barrier Reef. It was a lifelong dream and I flashed back to my 10-year-old aspiring-marine-biologist-self as I geared up in my soggy wet suit and pulled my hair through the rubber band of the mask. The boat was lined with vibrant pictures of the many species of fish and sea plants we had hoped to see. But when we dove down, the reef looked as it did in Hawaii. White and lifeless. I knew that the Great Barrier Reef was dying, but I didn't know that it literally looked that way.
The minute I got back on the boat, I started to research. This was not bad weather or a coincidence. This is what is called coral bleaching and it is a tragedy occurring in many of the world's oceans. The main cause of reef bleaching is unusually warm waters, like those during El Niño events, but another common factor is human-caused pollution, especially that linked to our sunscreens.
What we have been using to protect our skin all these years has been endangering the ocean.
Understanding Coral
When healthy, coral's colors range from pink to yellow to purple. They are not just beautiful to look at but essential for the ecosystem of the ocean and for the survival of our species. The National Oceanic and Atmospheric Association estimates that 25% of all the fish in the ocean rely on corals for food. Many of those fish are then food supply and vitamin sources for humans. The same source estimates that half a billion people rely on healthy reefs for food, income, and shoreline protection, as reefs help prevent coastal erosion. Healthy coral reefs are pivotal for the health of the entire world.
Most shallow-water corals, the ones we see snorkeling, receive their color from zooxanthellae, which are microscopic photosynthetic algae that live within coral's tissues. Coral and algae share a type of symbiotic relationship called mutualism, meaning both organisms benefit.
The algae live protected within the coral and the coral is benefitted by the algae, which helps it remove waste and synthesize light for nutrients. Some of the main ingredients in many sunscreens, such as parabens, cinnamate, benzophenone, and camphor derivatives, have been shown to cause viral infections in zooxanthellae. In one study testing the effects of these chemicals, some corals changed color within just hours of minimal exposure. Another recent study estimates that 14,000 tons of sunscreen end up in the world's oceans per year.
Protecting Your Outside May Also Harm Your Inside
Just a few minutes before learning a lot of this information, I had been on the deck spraying myself with an aerosol sunscreen. I nearly threw up. I had no idea and, unfortunately, a lot of us are unaware. But this is how we learn, and we can all choose to do better starting here and now.
Upon further research, I learned that reef-safe sunscreens and natural sunscreens were not only safer for the ocean but better for our skin, too.
One of the main ingredients to keep an eye out for is benzophenone-3 (BP-3; oxybenzone). This chemical is a leading ingredient in sunscreens that reduces UV exposure, in that it absorbs UV light. Studies with oxybenzone and coral have shown that even minimal exposure led the reefs to be increasingly sensitive to increased heat, leading to reef bleaching at much cooler temperatures than would normally cause bleaching.
In addition to damaging the reefs, it is also a potential endocrine disruptor in both fish and humans. The endocrine system is responsible for the healthy function of our hormones, reproductive systems, sleep cycles, and moods—not really systems we want to disrupt.
Parabens are also toxic for humans in addition to coral. Parabens are a preservative used in a number of personal care and beauty products. They are particularly rampant in sunscreens, and increased paraben exposure has also been linked to a disruption of hormones as well as an increased risk of breast cancer.
Age Defense Mineral Moisturizer SPF 30
These days, there is a wide variety of natural sunscreens to choose from, but my favorite one is by Shaklee, YOUTH® Age Defense Mineral Moisturizer SPF 30. This moisturizer really does have it all; it's nourishing, lightweight, and pollutant protecting, and it is vegan and cruelty-free. Did we also mention that it improves the overall appearance of skin tone?
---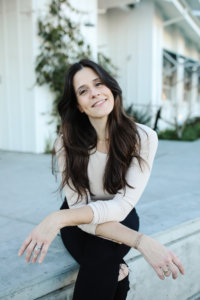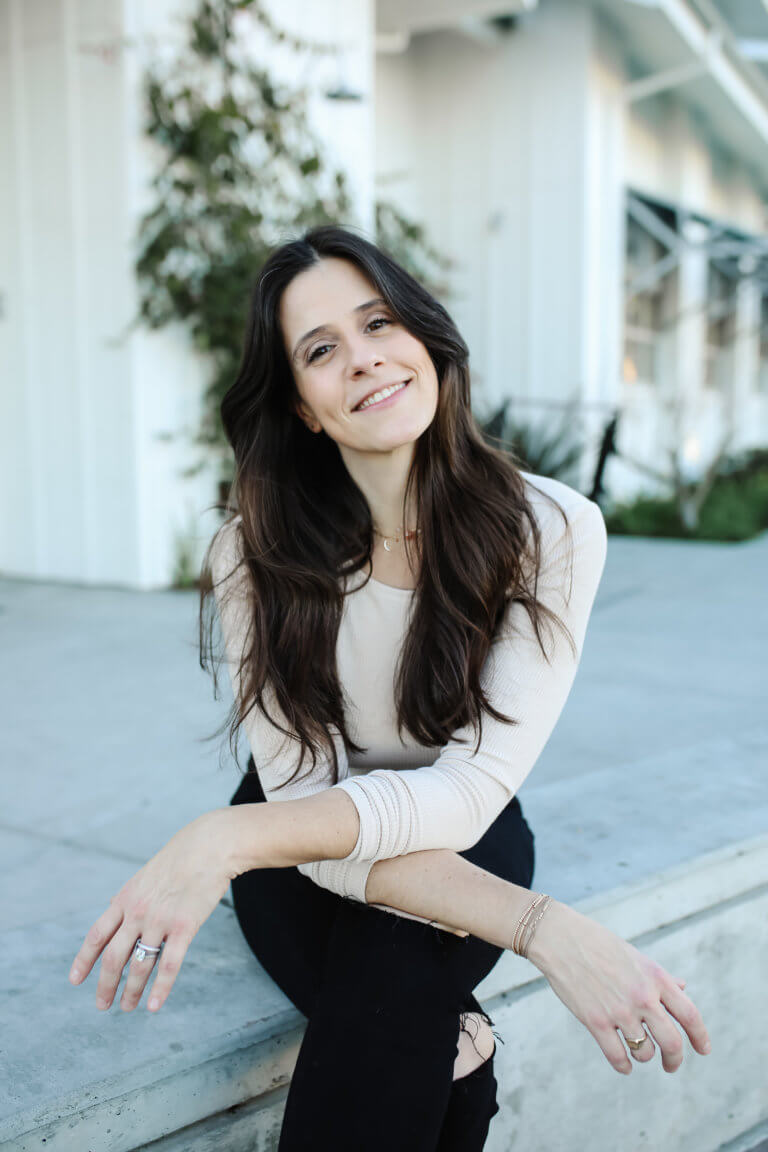 Sarah Ezrin is a freelance writer, world-renowned yoga educator, popular Instagram influencer, and mama based in the San Francisco Bay Area. Her willingness to be unabashedly honest and vulnerable along with her innate wisdom make her writing, yoga classes, and social media great sources of healing and inner peace for many people. Sarah is changing the world, teaching self-love one person at a time. For more information please visit her website www.sarahezrinyoga.com.