Two delicious protein bites recipes—perfect for all of the flavors you are craving this time of year. With all of the delicious taste with none of the guilt, these are sure to be a favorite for the whole family. Cook two batches at once to save time and freeze the extras…if there are any left.
Peppermint Protein Balls
¼ cup cocoa powder
3 scoops Peppermint Bark Life Shake™
¼ tsp. sea salt
½ cup coconut butter (melted)
¼ cup almond butter (warmed)
3 tbsp. maple syrup
¼ tsp. peppermint extract + a few drops if you want a stronger peppermint flavor
Save for decorating:
3 mini candy canes (crush in a ziplock bag using a can or jar) or unsweetened dried coconut
Optional: ⅛ cup of powdered sugar for dusting
If necessary: extra water if mix is dry or add extra protein powder if mix is wet
Directions:
Mix all dry ingredients together. Mix all wet ingredients together. Mix wet and dry ingredients together.
Try rolling one ball together, if it can hold together and not stick to your hands then it is the right consistency. Add water if it doesn't hold together and add a tsp. of protein powder at a time if it is too sticky. Roll out all of the balls.
On a plate sprinkle the crushed candy canes. Gently roll each ball into the candy canes so that they stick to the outside.
Cover and refrigerate until ready to be served.
Optional: Right before serving, lightly dust with powdered sugar and it will look like it just snowed.
Spiced Almond Chai Protein Bar (Caffeine-free)
½ cup Almond butter (or nut butter of preference)
2 tbsp. honey
¼ cup water
¼ cup dry rolled oats
3 scoops Vanilla Life Shake or Cafe Latte Life Shake
½ tsp. cinnamon
⅛ tsp. nutmeg
⅛ tsp. cardamom
⅛ tsp. ginger
⅛ cup dark chocolate chips for decorating
9×9 baking dish (with edges)
To make it a dirty-chai
1 tsp. of instant coffee/espresso OR 2 packs of instant coffee/espresso
(Add the instant coffee to the dry ingredients. Follow all other directions.)
Directions:
Heat oven to 350F.
Mix all dry ingredients together. Mix all wet ingredients together. (Don't mix in chocolate – keep it for later) Mix wet and dry ingredients together.
Lightly oil or butter your baking sheet. Spread the mix evenly across the pan and push the mix to the edges.
Put the pan into the oven for 10 minutes.
After letting the bars cool for 5 minutes, press the chocolate chips just slight into the top.
Once completely cooled, cut into bars 9 bars.
---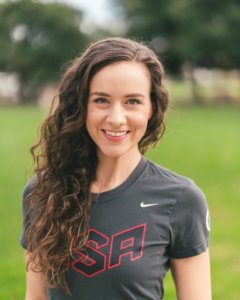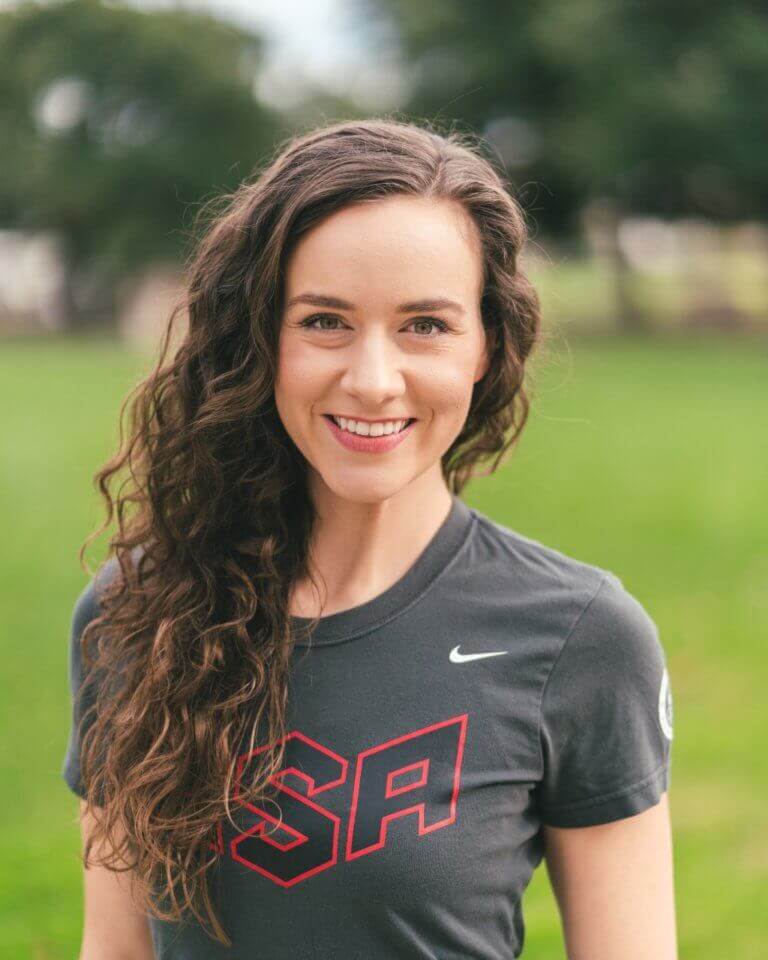 Sarah is the Shaklee Pure Performance Team dietitian/nutritionist. She is also a two-time competitor for the USA in the Summer Games, participating in the 10-meter Air Rifle event in 2012 and 2016. Her experience as an elite athlete and her status as a Registered Dietitian Nutritionist (RDN) and Licensed Nutritionist (LN), make her perfectly suited to consult with Shaklee athletes on their nutritional needs. Sarah graduated from Texas Christian University in Fort Worth, Texas with a BS in Nutrition in 2013, and then earned an MBA in Entrepreneurship and Healthcare Management. She specializes in weight loss, improved sport performance, diabetes prevention, heart health, healthy aging, smoking cessation, and performance goals. Her hobbies include church ministries, mountaineering, physical fitness, and gardening.