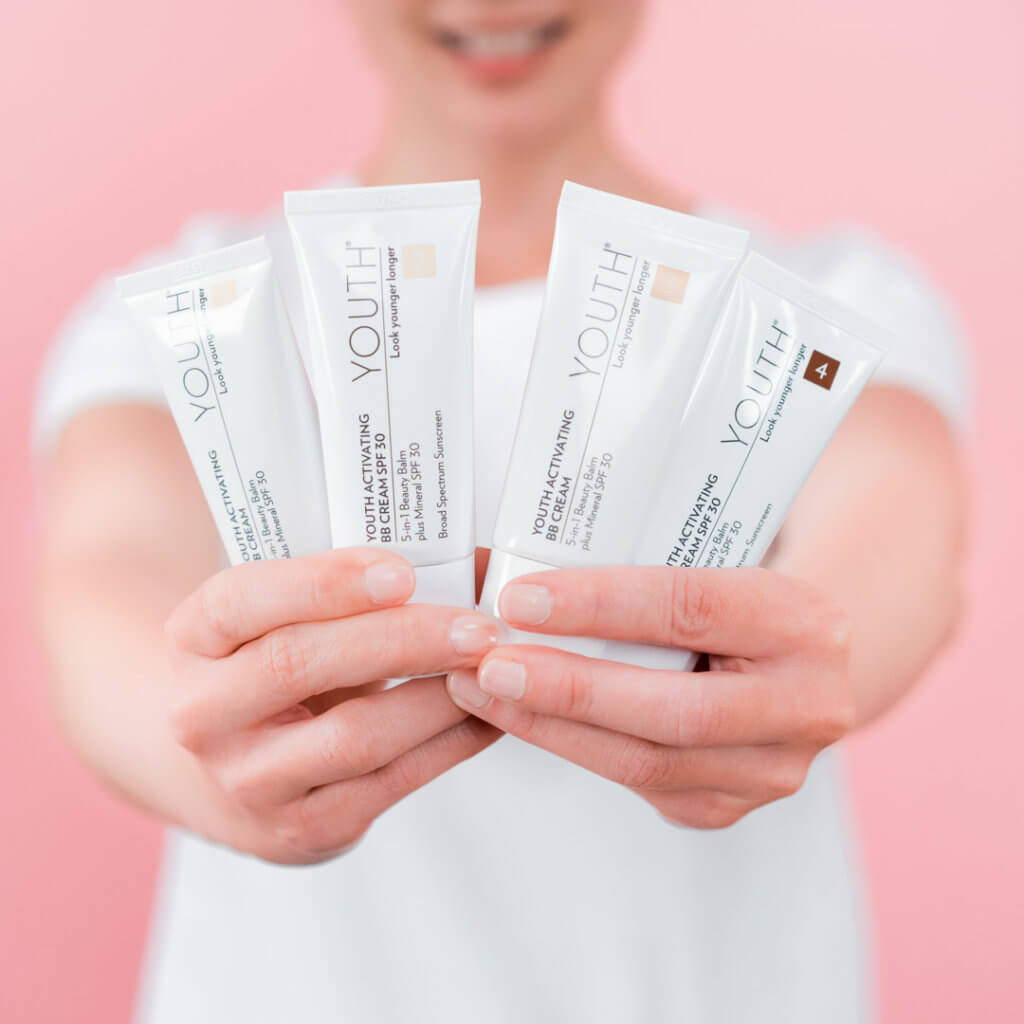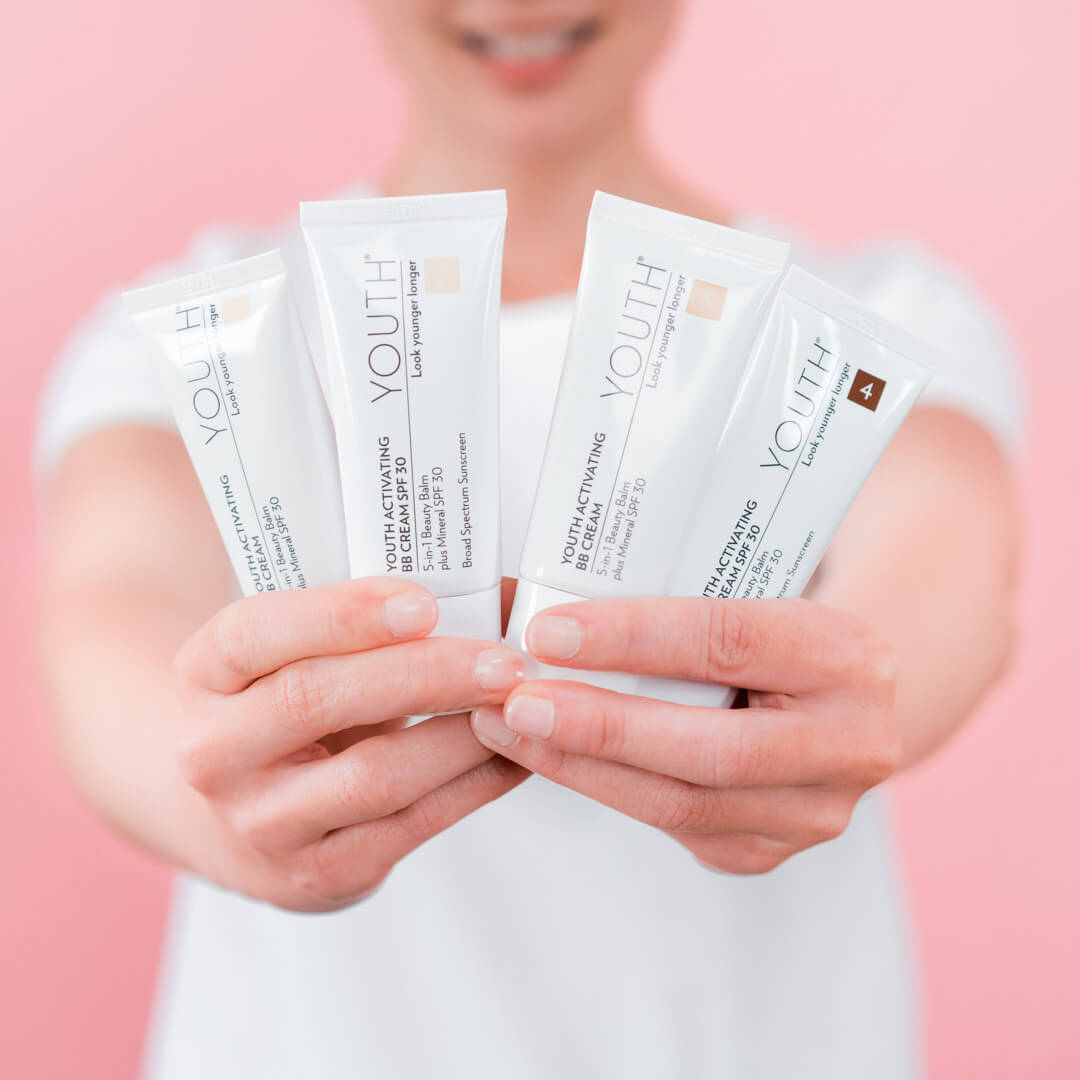 BB creams are great for year-round use, but these multitaskers are absolute must-haves for the summer season. Who wants to cake on heavy makeup in the summer heat? Not us! Instead, swap out your foundation for a BB cream and go for that fresh summer "no makeup" glow. BB creams are also convenient for summer travel. Just toss it in your carry on and you'll be good to go!
The best multitasking formulas contain a range of beneficial, naturally-derived ingredients to help improve the health of your skin—like our YOUTH® Activating BB Cream, a tinted treatment product that evens, corrects, hydrates, nourishes, and protects skin. It also provides antioxidant nutrients and essential vitamins to protect against skin-damaging free radicals and environmental pollutants. And, like each product in the YOUTH skin care collection, it is specifically formulated to address the multiple effects of aging.
A few more reasons why we swoon over YOUTH® Activating BB Cream:
SPF 30: It has naturally derived, chemical-free SPF 30 broad spectrum UVA/UVB sun protection, which is perfect for looking great all summer long and staying safe in the sun.
Perfect shade: The shades are easily blendable. Mix and match to create the perfect shade for your skin tone.
Versatile: It is not just a BB cream. It is also a moisturizer, highlighter, concealer, and bronzer! Use a shade or two lighter than your skin tone to highlight and conceal, and a shade or two darker to contour. The seamless look that it creates is amazing. Get all four shades, and you'll be set!
BB creams are a multitasking skin care product that will give you a healthy, natural glow. So go ahead and have yourself a skintastic summer!