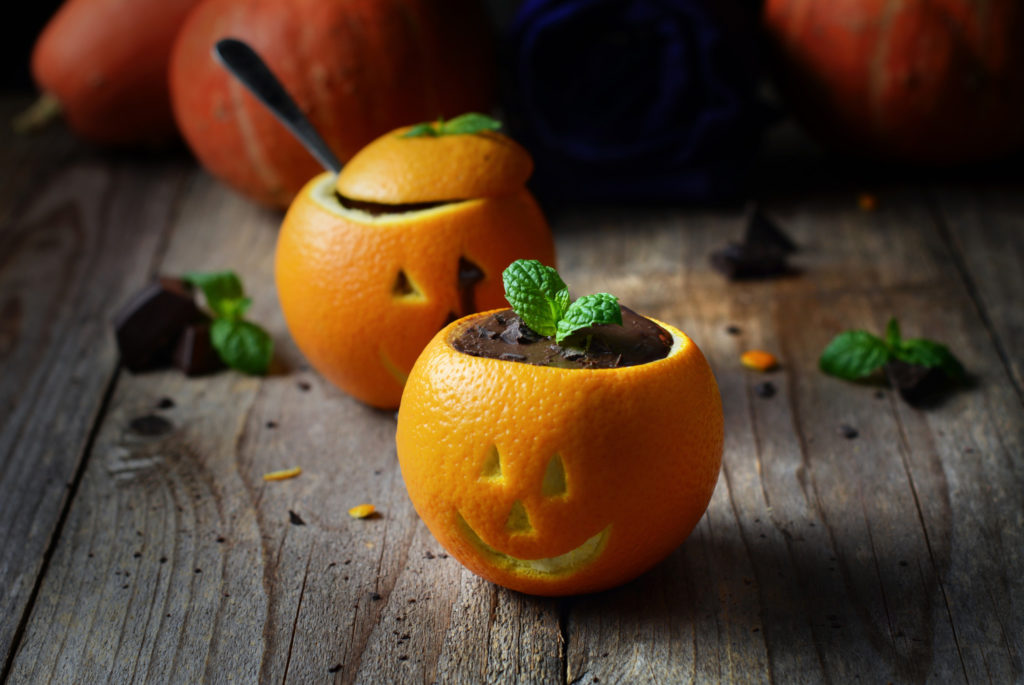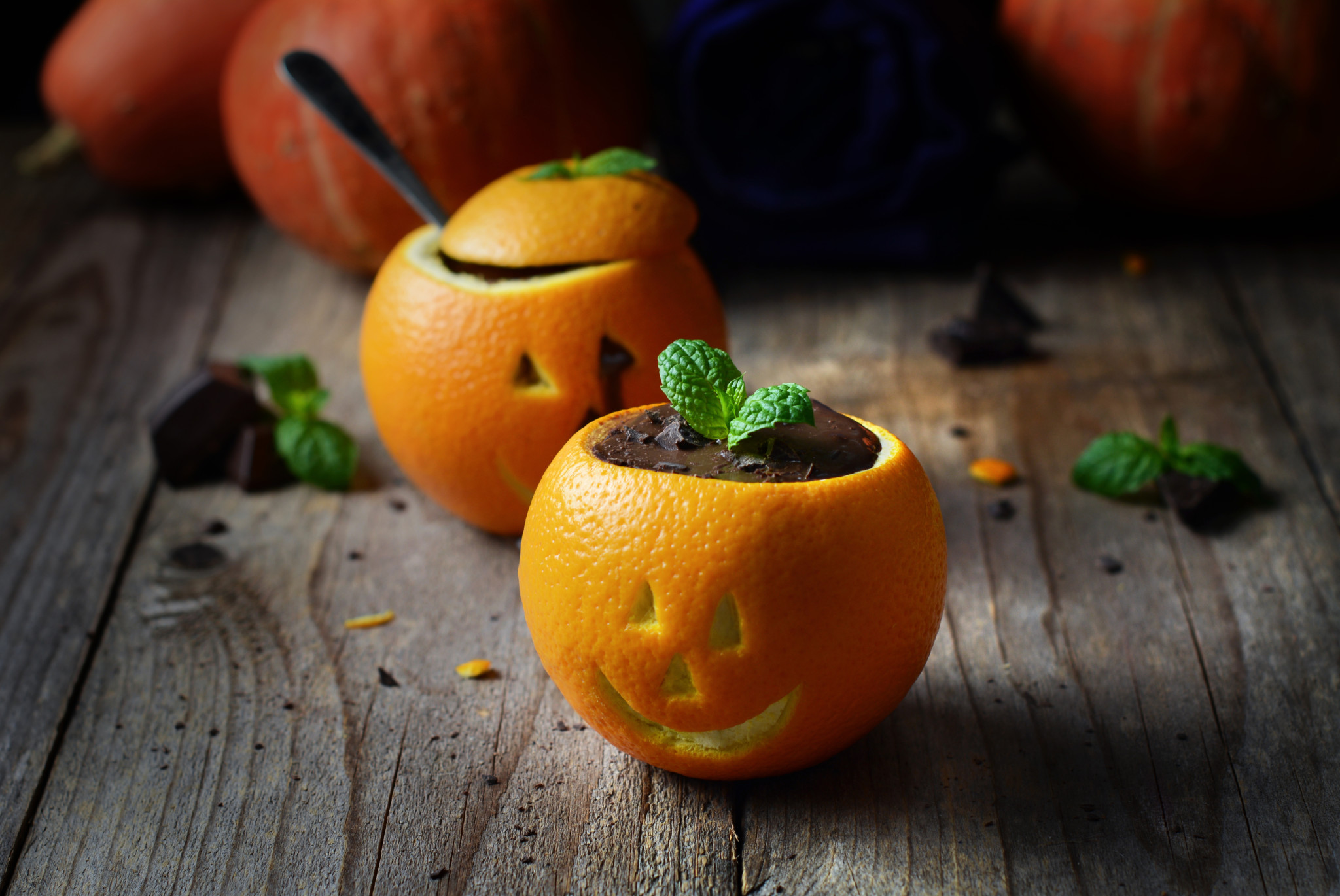 Chocolate Scream Mousse
Ingredients:
2 scoops Chocolate Life Shake™
1/2 avocado
1/2 cup milk of choice
1/2 tsp. cinnamon
1 Tbsp. cocoa
1/2 tsp. vanilla extract
4 mint leaves (for garnish)
Optional: 1 Tbsp. coconut sugar (or sweetener of choice)
Directions:
Blend all ingredients in food processor. Top with granola or nuts. Enjoy!
Serving:
Slice off the tops of 2 oranges with a sharp knife and cut around the insides. Remove the orange sections. Carefully, cut out faces on the oranges(similar to carving a pumpkin) Fill with chocolate mousse and enjoy!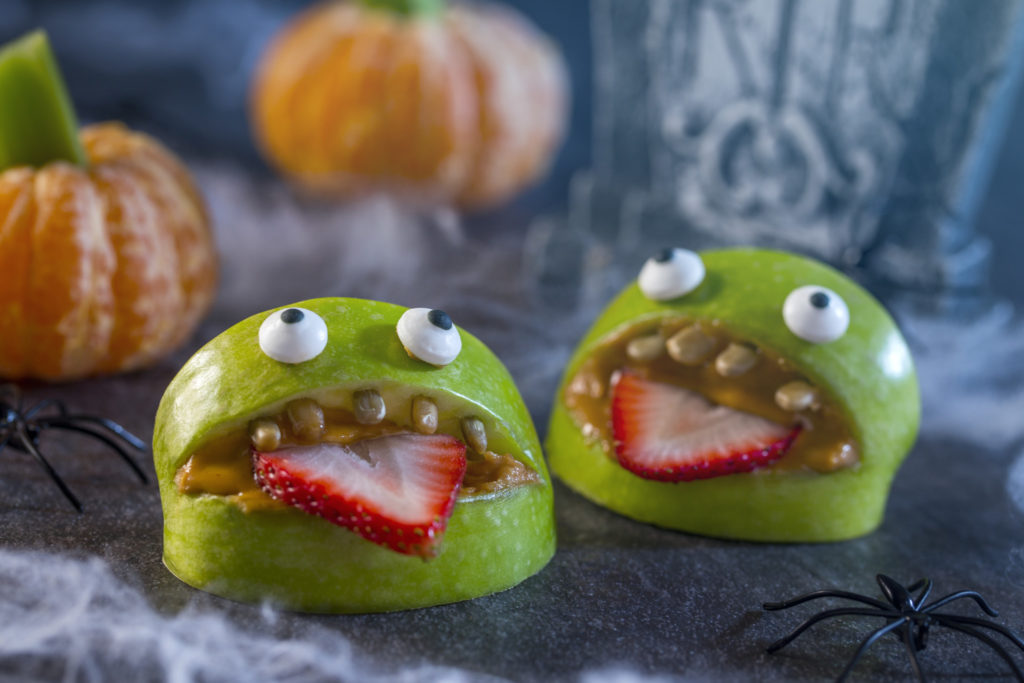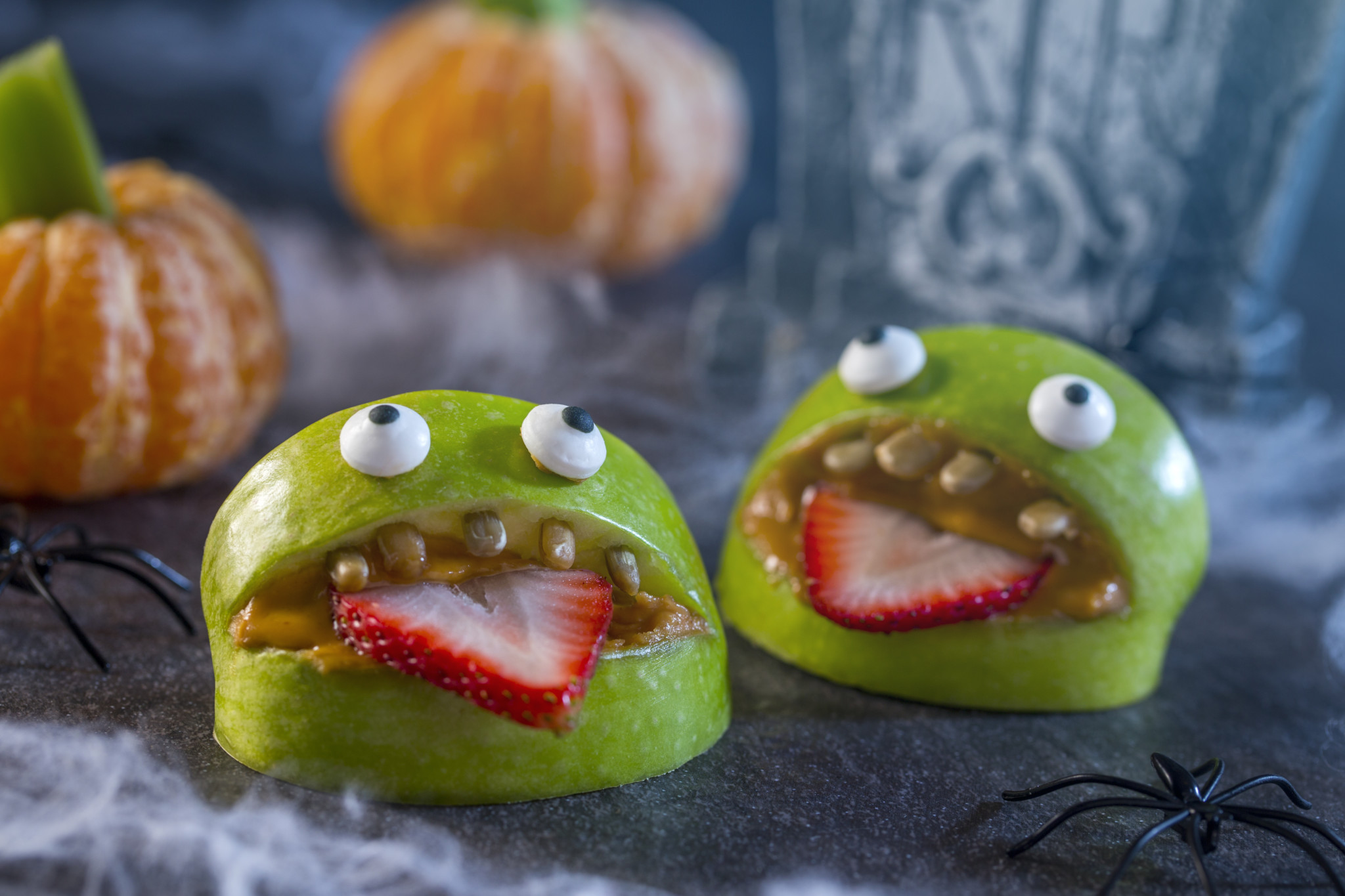 Apple Monster Mouths
Ingredients:
2 green apples
3 Tbsp. peanut butter
2-3 strawberries, sliced
2 Tbsp. sunflower seeds
Small marshmallows
Chocolate chips
Directions:
Cut the middles out of each quarter of the apple to create a mouth. Coat the inside of the cut gap with a filling of peanut butter. Place sunflower seeds on the top of the "mouth" for the teeth. Place 1 sliced strawberry inside the mouth for the tongue. To make the eyes, poke a hole into each cut marshmallow and push a chocolate chip into it, pointed side down. Stick each eye above the mouth with a dab of peanut butter or by using a small toothpick.
For more delicious recipes, Subscribe Now to Naturally.