Strawberry Acai Protein Donuts, submitted by Shaklee Ambassador, Maxi Smith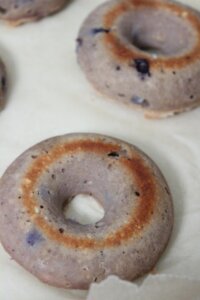 Ingredients:
2/3 cup oats
1 scoop Strawberry Açaí Life Shake
18g coconut sugar
1 tsp baking powder
50g plain Greek yogurt
100ml almond milk
vanilla extract
50g fresh blueberries
20g white choc chips
Directions:
1. Blend dry ingredients, then add yogurt, almond milk, and vanilla extract.
2. Blend again, then add the white chocolate chips and blueberries.
3. Add mixture to donut mold.
4. Bake @ 350 degrees for 15 mins. Let cool, remove from donut mold and enjoy. Donuts will keep in the fridge for up to 5 days.
Protein Baked Oats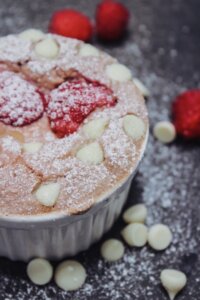 Ingredients:
40g rolled oats
1/2 tbsp. coconut sugar
40g plain Greek yogurt
90 ml unsweetened almond milk
2 tbsp. raspberries (fresh or frozen)
2 tbsp. white chocolate chips
Directions:
1. Preheat oven to 350 degrees.
2. Blend all ingredients until smooth except raspberries and white chocolate.
3. Fill a small ramekin halfway with batter. Sprinkle 1 tbsp each of raspberries and white chocolate chips. Top with the second half of the batter.
4. Sprinkle with the rest of the raspberries and choc. chips. Bake for 20-25 mins. Let cool to your liking and enjoy.
Strawberry Acai Bliss Smoothie
Ingredients:
Directions:
Combine all ingredients in a blender and blend until creamy. Pour in your favorite glass and serve immediately.