Hydration is essential to everyday skin health, no matter the season. Let's take a look at how some of our YOUTH Skincare products keep your skin hydrated from the inside out so you can wake up to healthy, naturally glowing skin every day.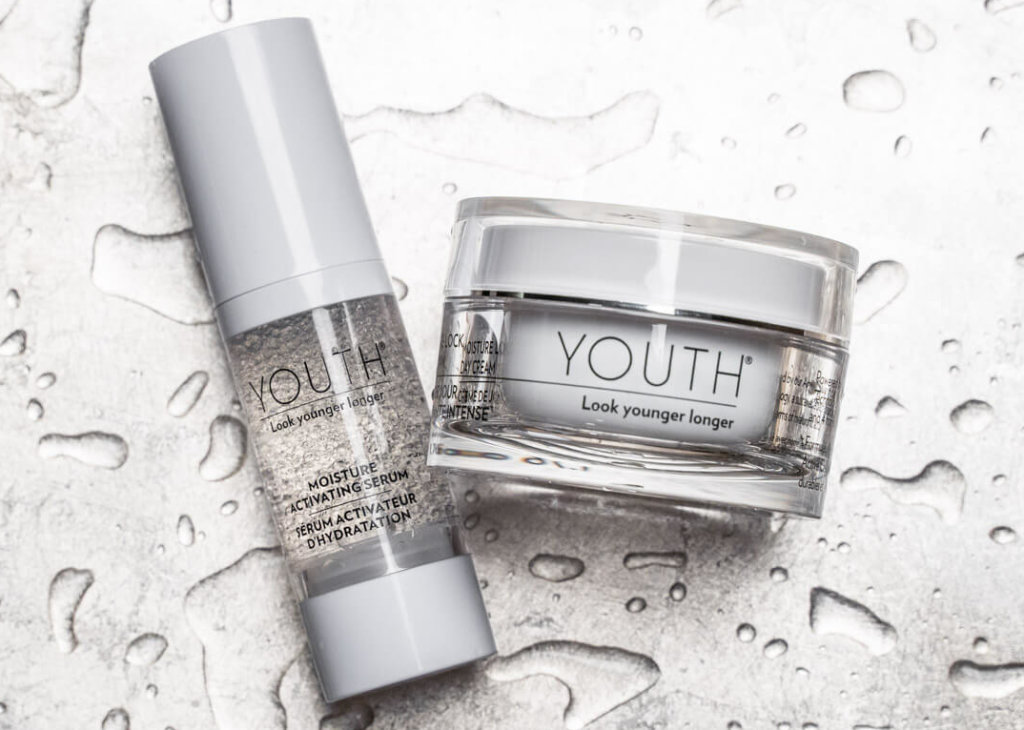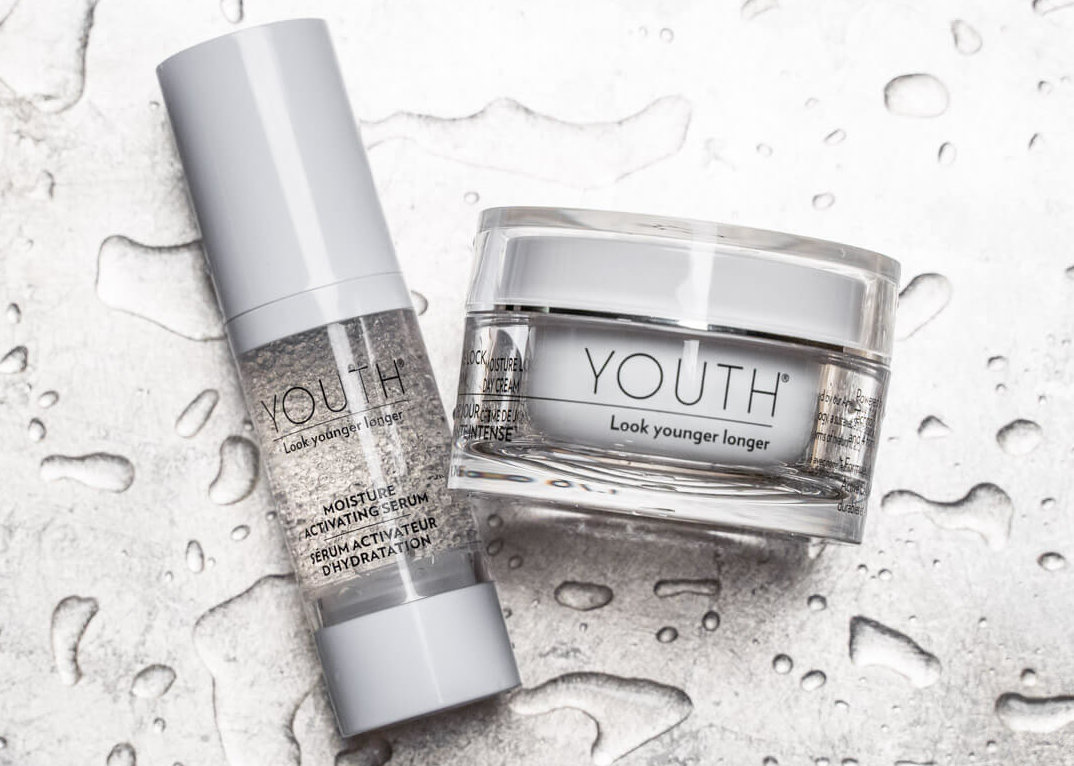 Moisture Activating Serum
Increase skin hydration by 212%
Yes—you read that number correctly. This serum replenishes your skin's hydration levels by 212% and maintains skin hydration for up to 8 continuous hours using our YOUTH® Active Cellular Hydration Technology™. This acts as a moisture magnet, attracting it to the skin's outer layers and allowing it to act as a reservoir locking in hydration, reducing the appearance of fine lines and redness. Our exclusive formula combines powerful botanicals and advanced technology, including:
Cactus extract, to help attract and hold moisture in the outer layer and transport it where needed throughout skin cells
A unique blend of 4 forms of hyaluronic acid that can retain up to 1,000 times its weight in water, to trap and retain moisture in skin's deeper layers
100% sustainable plant-based squalane helps build a protective barrier to reduce water loss sealing in hydration for lasting results
100% plant-based lipids, known to help hold moisture in the skin
It also contains key actives from the Youth Complex such as Muscadine Grape, Lotus Japonicus, Schisandra, Vital Repair+ Complex and Apple Cell for additional anti-aging benefits.
Moisture Lock Day Cream
Rehydrate, Revitalize, and Refresh
Featuring the same YOUTH® Active Cellular Hydration Technology™, Moisture Lock Day Cream protects your skin from moisture loss all day long for smoother, plumper, softer, and more hydrated skin. It's designed to be used after the Moisture Activating Serum, and it contains Vital Repair+® Complex and Muscadine Grape Extract for anti-aging benefits.
Advanced Hydration Regimen
Combine our Luminous Gel Oil Cleanser, Perfecting Skin Toner, Moisture Activating Serum, and Moisture Lock Day Cream, and you get 4 simple steps to seriously hydrated skin. These products work together to create a daily regimen for hydrated, healthy, and glowing skin.
And because you know your skin best, you can also customize your beauty ritual. YOUTH skincare provides the most advanced anti-aging and hydration benefits with options for selecting the serum, day moisturizer and night cream that best suit your needs.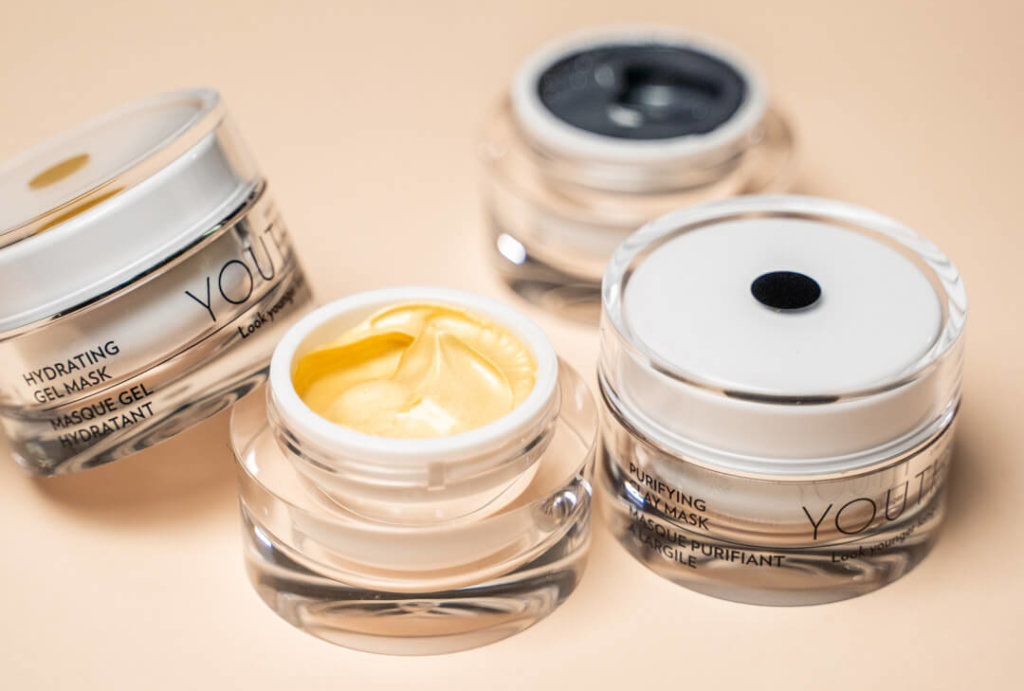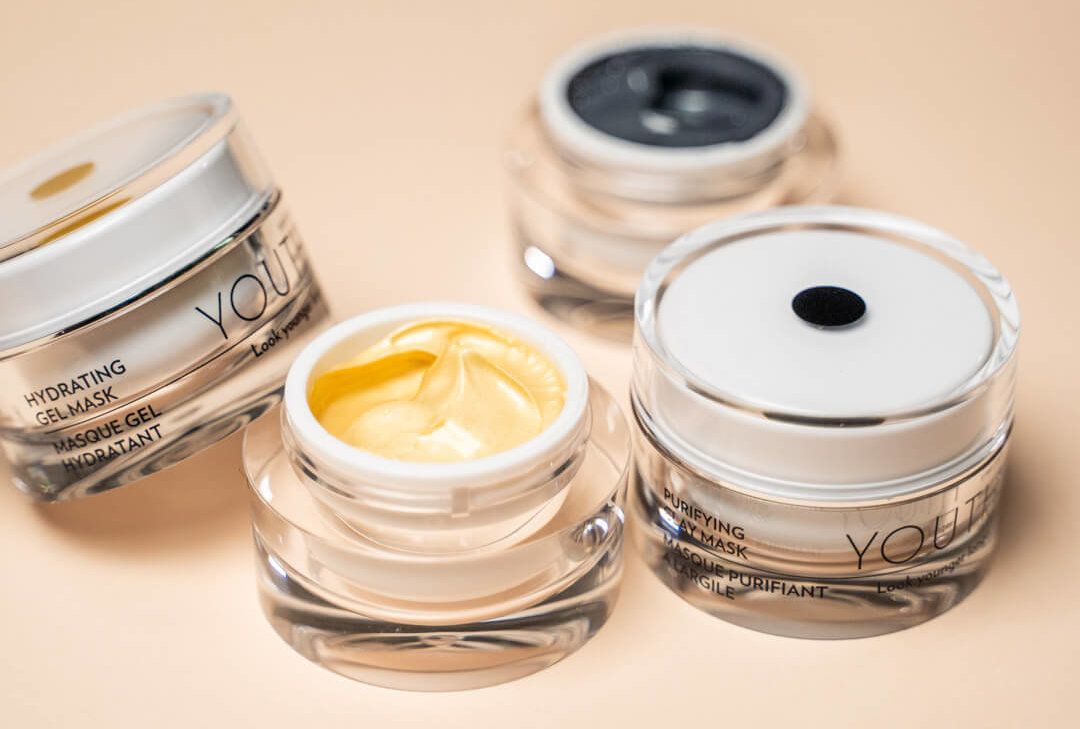 Unmask beautiful skin
Who doesn't love an instant facial for a DIY spa night? Here's a quick look at our two new masks that you can apply for an instant boost of hydration and radiance.
Hydrating Gel Mask
Instant facial- revive and glow
Indulge your skin with deep, soothing moisture for refreshed, hydrated skin. Our refreshing gold gel is packed with hyaluronic acid, aloe leaf juice, and a multi-herbal blend for instant and long-lasting moisture. (Added bonus—taking "gold-mask" selfies is too much fun!)
Purifying Clay Mask
Instant facial- detox and clarify skin
Naturally detoxify and purify skin with this triple blend of mineral-rich clays, superfine charcoal powder, and volcanic ash from Jeju Island in the Pacific Ocean. This formula absorbs and removes pollutants, impurities, and excess sebum to help minimize the appearance of pores to reveal smoother skin without stripping or drying.
Customize your facial
Combine both masks and apply them where they're needed. Use Hydrating Gel Mask where you need moisturizing and Purifying Clay Mask where you need detoxifying. Multi-masking just became your new bff!
To learn more visit www.shaklee.com.