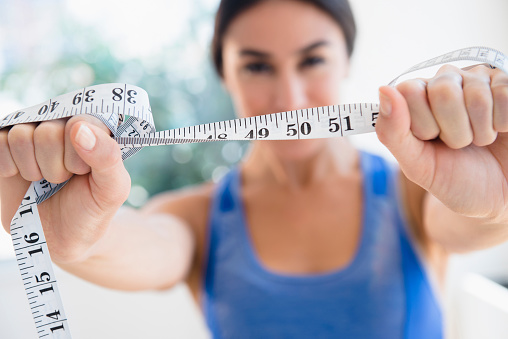 In February 2017, the results of a 6-month weight-loss clinical trial involving Shaklee 180® was published in the peer-reviewed Journal of Exercise Physiology. The lead investigator on this study was Dr. Wayne Westcott, Professor of Exercise Science at Quincy College. Dr. Westcott and his team evaluated a weight-loss program that paired Shaklee 180 with a twice-weekly, gym-based fitness program. The exercise component included resistance and aerobic exercise (about 20 minutes of each), just twice a week. The resistance component was particularly important, as building muscle through resistance training helps burn more calories. Subjects on this protocol lost fat, gained muscle, and improved their health.
I was so impressed by the outcomes in this study that I asked Dr. Westcott and his colleague Rita LaRosa Loud if they would be willing to make instructional videos to teach others how to use their exercise regimen. They very graciously agreed. I'm delighted that this valuable resource is now available to all on Shaklee TV! This training is going to help countless people improve their health by following the Shaklee 180 + resistance exercise program used in the trial.
The Federal Trade Commission has stated that weight-loss products are the number one category for consumer fraud. There are many unscrupulous companies that prey upon consumers with unproven and sometimes unsafe weight-loss products. They make ridiculous claims like "drop 20 pounds in 20 days without changing how you eat or getting off the couch." Just like magic! But we want to believe! And that sort of "magical" thinking can lead to consumer beliefs that challenge legitimate weight-loss approaches. As a result, consumers may develop unrealistic expectations for weight loss. I'm sure we've had a few Shaklee 180 consumers who thought wrongly that all they needed to do was add the shakes to what they were currently eating and, somehow, they would lose weight. Along the same lines, muscle gain doesn't just happen by drinking the shakes; exercise supported by good nutrition is what works. (And it was great to see that improvements in risk factors followed these improvements in body weight and composition, as we would expect.) Our educational and support efforts are therefore critical to the delivery of the promise of Shaklee 180.
I'd also like to share that this study inspired me personally. I could not ignore the clinical trial results, and the simplicity and ease of the resistance program, personalized to your starting point, finally overcame my resistance to going to the gym. Since January—about 40 weeks so far—I've sustained a weight-loss rate of about ½ pound per week and have gained strength, without doing a thing that I don't intend to continue. It's not a diet or any other sort of temporary fix; it's my lifestyle. I feel better than I've felt in years, thanks to Shaklee 180 and the exercise program in these new videos. You can too.
Bruce Daggy, PhD, FACN
Chief Science Officer, Shaklee