Seasonal flavors are so trendy this time of year, with pumpkin spice, apples and cinnamon, etc. Please tell me I can't be the only one who has already had a craving for pumpkin pie. So, where did all of these seasonal flavor trends come from? Well, seasonal foods used to be the only option. Not that long ago, the only food you could purchase was grown locally and in season. Though it is a blessing that we have access to a variety of food choices, like tropical fruit in the middle of winter, there are benefits to eating your seasonal (and local) produce. The benefits come in the form of better nutrition, improved taste and texture, and less cost for more nutrition.
Better nutrition
Power of colors: The beautiful colors of our fruits and vegetables are not only pleasing to the eye but also are what makes them nutritious. The longer a food is able to stay on their mother plant, the more colorful and therefore nutritious the food becomes. For example, the colorful compounds in berries are called flavonoids and these nutrients are highly potent antioxidants. For berries and many other fruits and vegetables, the deeper the color, the more nutrient dense the food is. Seasonal equals more time on the mother plant, which means more color and nutrients for you.
Bioavailability of nutrients: When you purchase and eat fresh seasonal produce, you get the added bonus of more bioavailability of those nutrients. Though this is especially hard to research and quantify, we do know that the longer the time between when the food is picked to when you eat it, the less nutrients the food contains. So, choose seasonal produce and eat these fruits and vegetables quickly.
Less chemicals: When we purchase foods that have to travel far, they must be picked before they are ripe and then sprayed with chemicals to keep them fresh during travel. Instead, if you purchase local foods in season, the fruits and vegetables are likely to have had no or much fewer chemicals sprayed on them since they have such a short travel time.
Improved taste and textures
Fruits and vegetables that are ripened on the mother plant are much more flavorful than the foods that have been ripened after being picked. This is because the longer they have to ripen (without getting too ripe), the more flavor the fruits and vegetables can develop. If you get a chance, have a pick-your-own outing at a local farm (for example, picking apples in the fall). I promise you, eating a fruit or vegetable right off the mother plant or pulled fresh from the ground will be a delightful and revolutionary flavor experience.
Also, the textures of fruits and vegetables are true to original if these foods are ripened in season and don't have to travel far. Changes in temperature, loss of moisture, and damage during travel all impact the texture of our produce. A piece of fruit traveling from your local farm to you directly or to just one stop in between (like your grocery store or farmer's market) will have less opportunity for texture change.
Less cost for more nutrition
Eating healthy and breaking the bank don't have to go hand in hand if you shop smart. Purchasing seasonal food is a great way to take advantage of those seasonal sales and get delicious and healthy choices. I recommend checking out the seasonal food guide to learn what is in season in your area any month of the year. Additionally, speak to your local farmer or food co-op to see if there are any programs you can join to get seasonal and local fresh produce in your community.
Finally, eating seasonal and local products is naturally more nutritious and will likely mean a lot fewer chemicals on your fruits and vegetables. Instead of purchasing organic nonseasonal foods (which is much more expensive), purchase seasonally and locally to get a better bang for your buck.
Eating seasonal is overall a lot of fun. It teaches you about your food and about your community. Seasonal eating can also be a great foundation for a more sustainable lifestyle. Who knows, maybe after a season of enjoying delicious and nutritious seasonal, local produce, you will want to try your hand at growing some. I recommend it!
---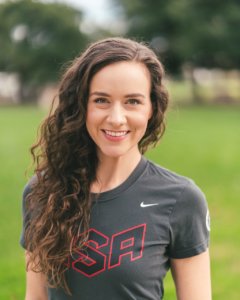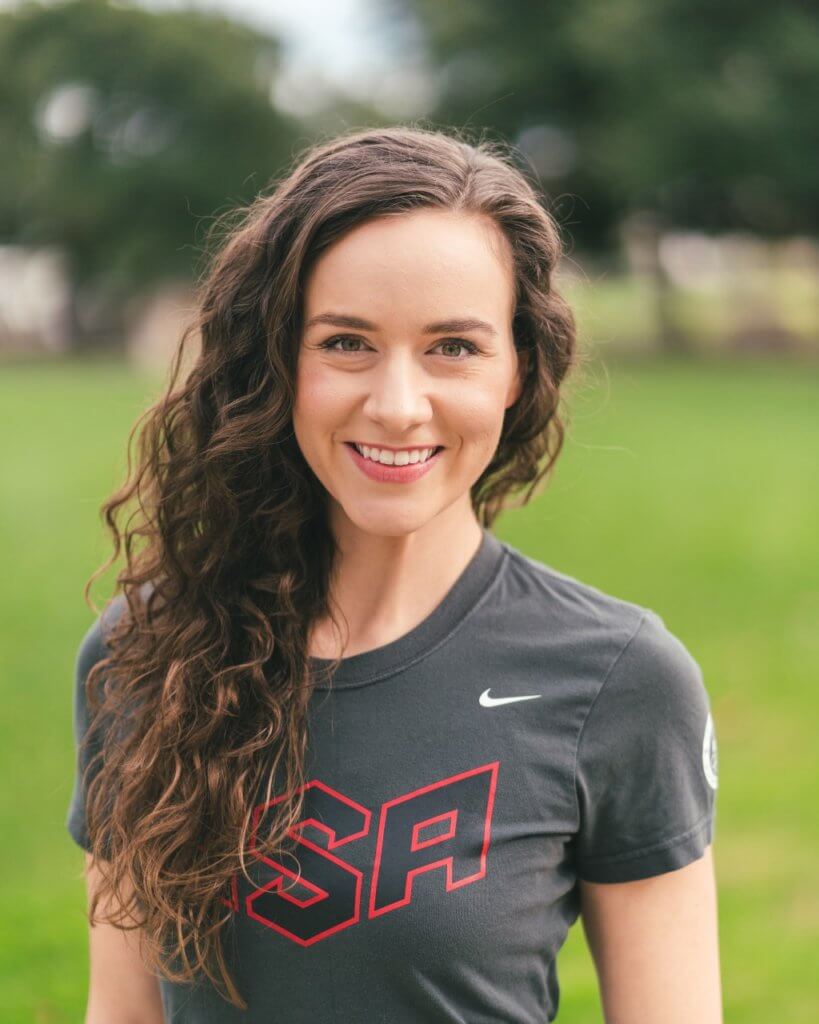 Sarah is the Shaklee Pure Performance Team dietitian/nutritionist. She is also a two-time competitor for the USA in the Summer Games, participating in the 10-meter Air Rifle event in 2012 and 2016. Her experience as an elite athlete and her status as a Registered Dietitian Nutritionist (RDN) and Licensed Nutritionist (LN) make her perfectly suited to consult with Shaklee athletes on their nutritional needs. Sarah graduated from Texas Christian University in Fort Worth, Texas with a BS in Nutrition in 2013 and then earned an MBA in Entrepreneurship and Healthcare Management. She specializes in weight loss, improved sport performance, diabetes prevention, heart health, healthy aging, smoking cessation, and performance goals. Her hobbies include church ministries, mountaineering, physical fitness, and gardening. Keep up with her on her website or on Instagram, Facebook, or Twitter.