4 Simple Steps. Remarkable results.
Our promise is that YOUTH® skin care will not only dramatically improve the health of your skin but is 100% guaranteed to shift your skin to a younger age. Really.
FOR YOUNGER-LOOKING SKIN | IMPROVES SKIN TEXTURE | IMPROVES RADIANCE | IMPROVES THE APPEARANCE OF FACIAL WRINKLES | FIRMS
100% Vegan
Cruelty free
Gluten free
Dermatologist tested
Hypoallergenic
Suitable for sensitive skin
Non-Comedogenic
Ophthalmologist tested
The entire Advanced Anti-Aging Regimen was designed to work together to deliver remarkable results. Every product in the line is developed with anti-aging vitamins and polyphenols to deliver treatment benefits with each of the 4 simple steps. Each product in the regimen provides a 60-day supply.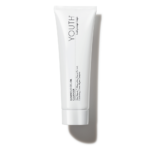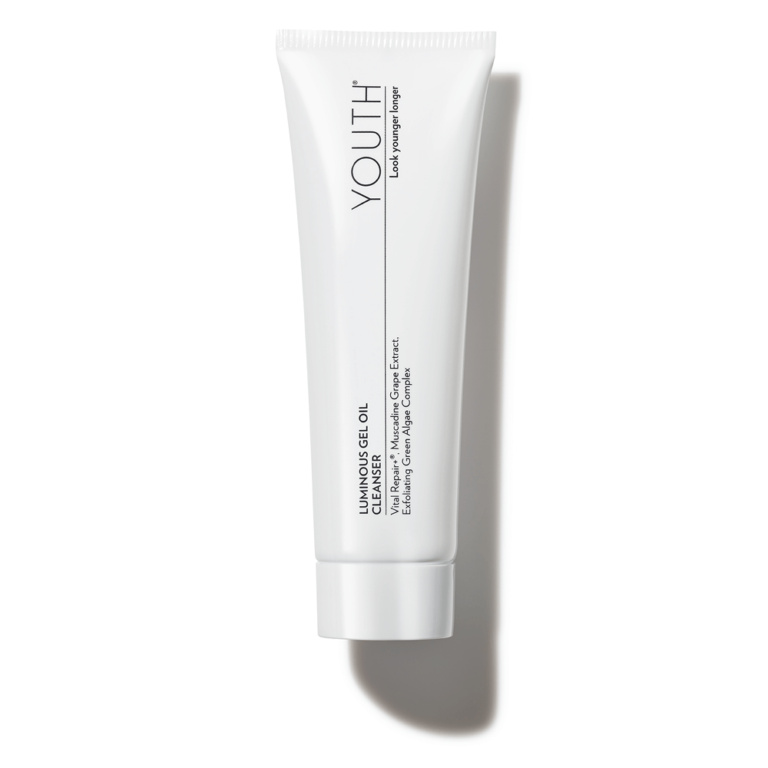 STEP 1
LUMINOUS GEL OIL CLEANSER
Polish, purify, and prepare your skin with a patented blend of vitamins and polyphenols plus exfoliating algae in our 3-in-1 soap-free, pH-balanced cleanser.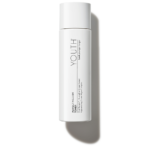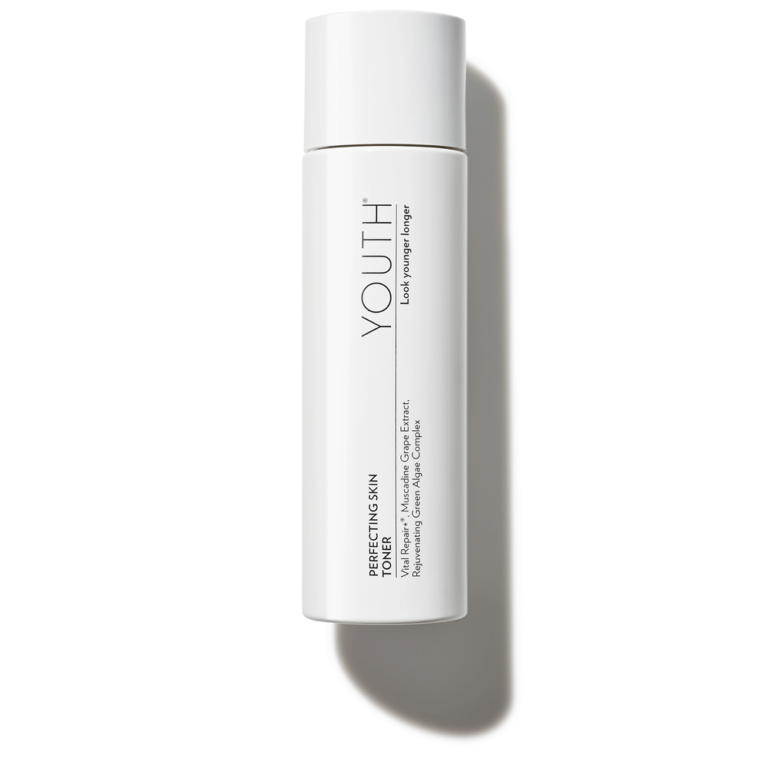 STEP 2
PERFECTING SKIN TONER
Exfoliate, hydrate, and nourish for glowing skin. Free your skin of dull cells and environmental pollutants to show the world a brighter, more radiant you.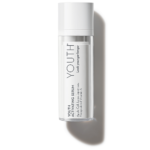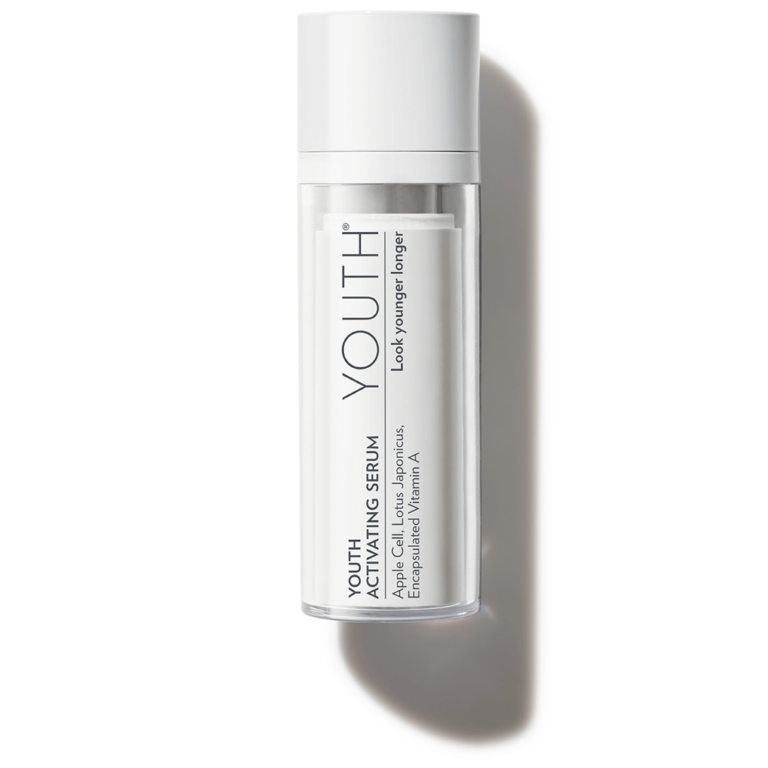 STEP 3
YOUTH ACTIVATING SERUM
10X the actives to provide the critical regeneration step. Support collagen production to make your skin act younger for superior radiance and rejuvenation with this potent blend.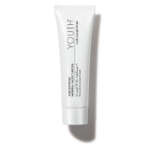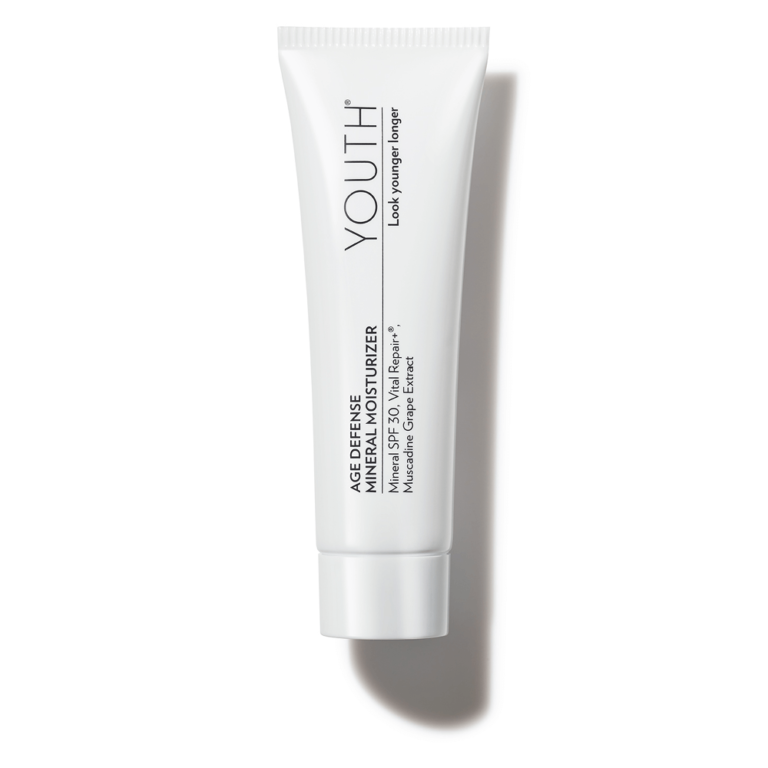 STEP 4 – DAY
AGE DEFENSE MINERAL MOISTURIZER SPF 30
Protect your skin from the effects of the sun, environmental pollutants, and free radicals. Mineral zinc oxide provides chemical-free SPF 30 Broad Spectrum UVA/UVB protection. Vitamins and minerals moisturize your skin and improve overall appearance of skin tone.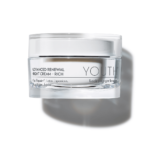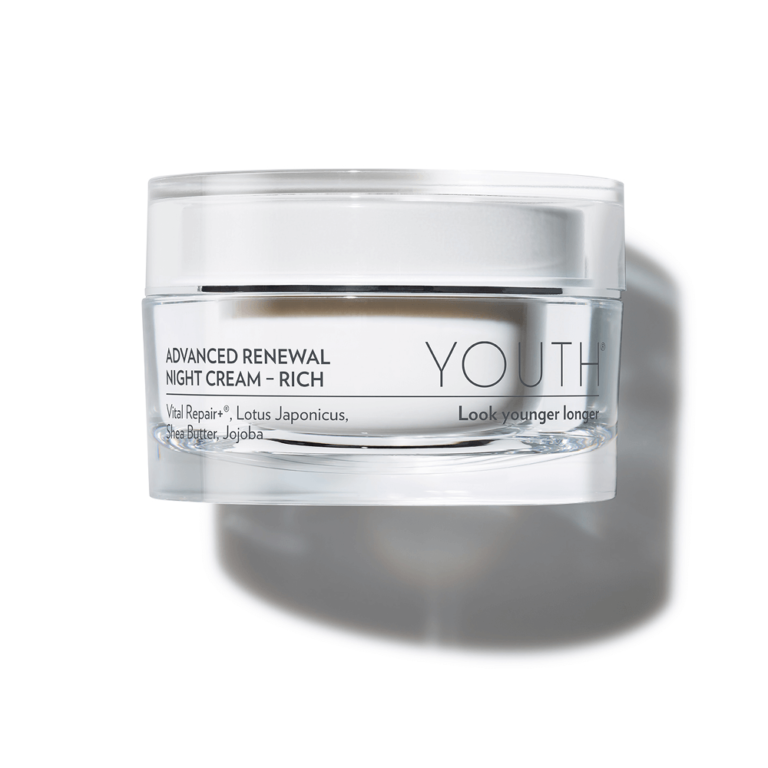 STEP 4 – NIGHT
ADVANCED RENEWAL NIGHT CREAM
Helps collagen and elastin production and aids skin cell renewal while you sleep. Make skin appear younger looking, smoother, and more luminous with this proprietary botanical blend. Available in Rich or Light formulas.
SPECIAL GIFT through January 31: Get a FREE Radiance C+E ($94 value) when you purchase the new Advanced Anti-Aging Regimen and place on Autoship.
For more than 60 years, we have been helping people Live Younger Longer by addressing aging at the cellular level. Now we are applying that same success to helping people Look Younger Longer too.
CLINICAL RESULTS WITHOUT COMPROMISE™