We've all been there…a friend texts you telling you all about an amazing new product that you just have to try. So you cave and trek over to the mall to grab a sample, but when you try it, it just doesn't vibe with your skin. The real culprit behind this, though, isn't necessarily the product. We all have different skin types, after all, and we need specific solutions to address them. Not only that, but our individual skin care needs may change throughout the year, as things like climate, stress, dietary changes, and even aging can affect the condition of our skin.
For instance, skin may need a little extra TLC this time of year as we transition from winter to spring. People often report three common concerns about changes in how their skin looks and feels at this time. They feel like their skin is dull or lackluster after the winter—they just don't have the same glow they did in the summertime. Others feel like their skin is parched and dry—often due to the drying effects of spending so much time indoors in heated rooms. Last, and a big reason why people may find their skin just doesn't feel like it used to, is the slower skin cell turnover that naturally occurs due to aging.
If you pay attention to your skin and the changes you experience throughout the year, you can modify your skin care routine to address them. Looking for some targeted solutions right now? No four-leaf clover needed this month, because you're already in luck! Shaklee has developed three targeted YOUTH® Power Duos that address the common skin care concerns that most people experience at one time or another.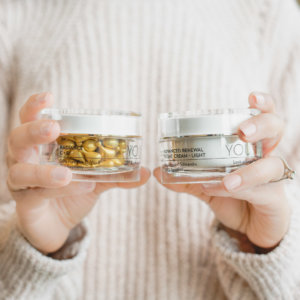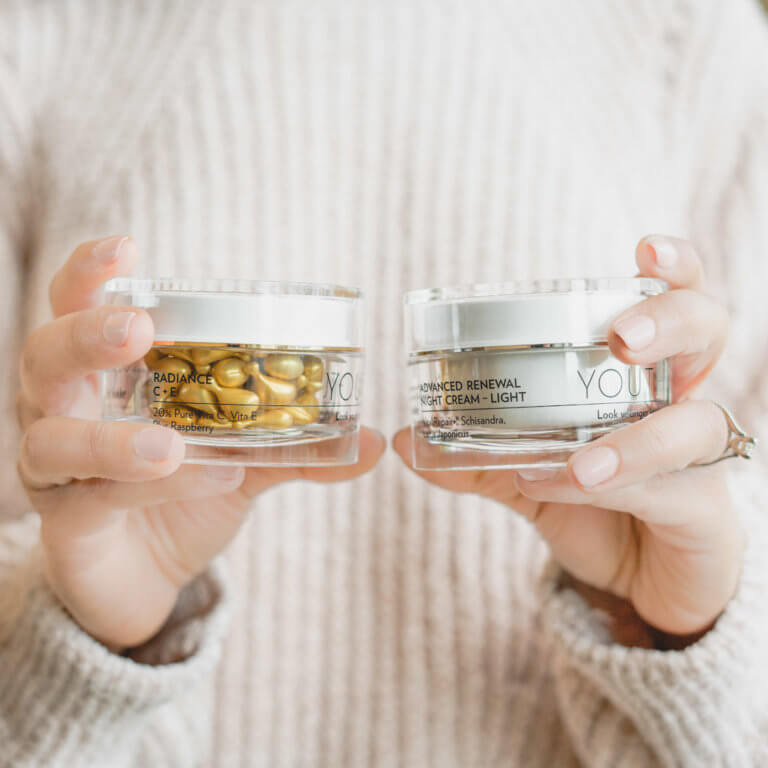 Brighten and Nourish
We call this our ready, set, glow duo because, along with Advanced Renewal Night Cream, it features Radiance C+E to provide a powerful, patented dose of 20% pure vitamin C and vitamin E plus raspberry cell extract to plump and brighten skin. The C+E formulation also visibly reduces the appearance of lines and wrinkles and even lessens the appearance of age spots. This duo goes to work day or night and is ideal for anyone who wants to erase the dulling effects of the environment and dry weather to get their glow back.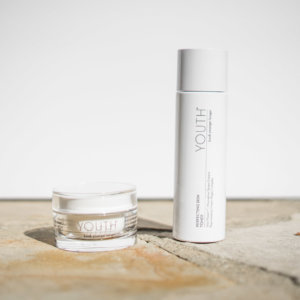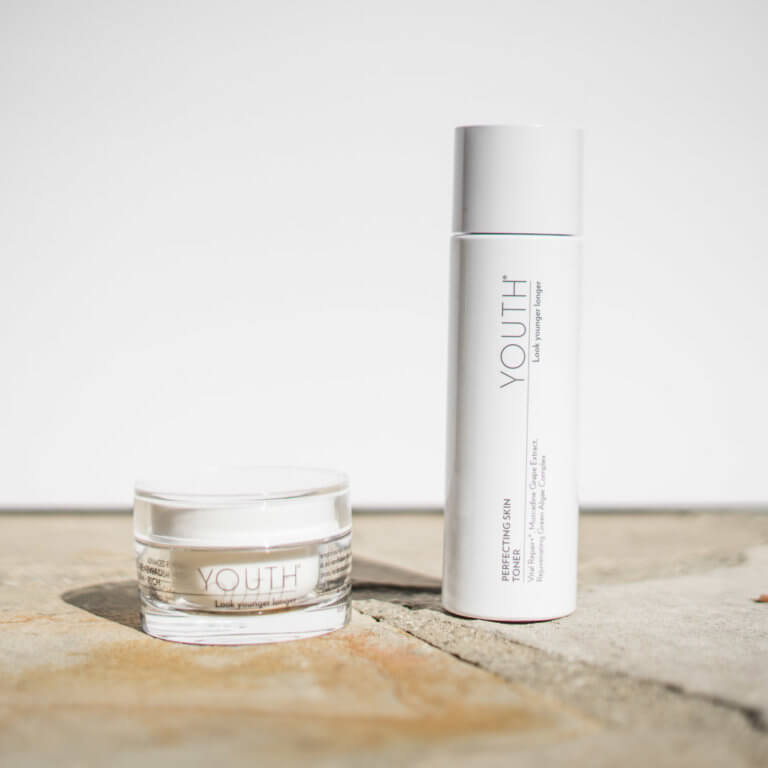 Hydrate and Nourish
This power duo is perfect when you're looking to get healthy, hydrated, radiant skin. You can use it before bed so you wake up with smooth, bright, more youthful skin. Or you can use it in the morning to let your skin soak up delicious moisture before you head out the door. With the Hydrate and Nourish duo, you start with Perfecting Skin Toner to exfoliate and drench your skin with deep, long-lasting hydration. This unique toner features a patented blend of essential vitamins, polyphenols, and botanicals to reenergized skin cells. Then you just layer on Advanced Renewal Night Cream to smooth and soften your skin.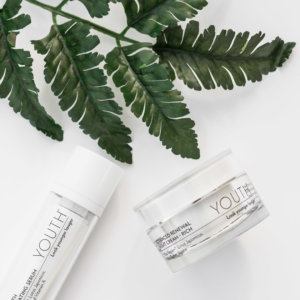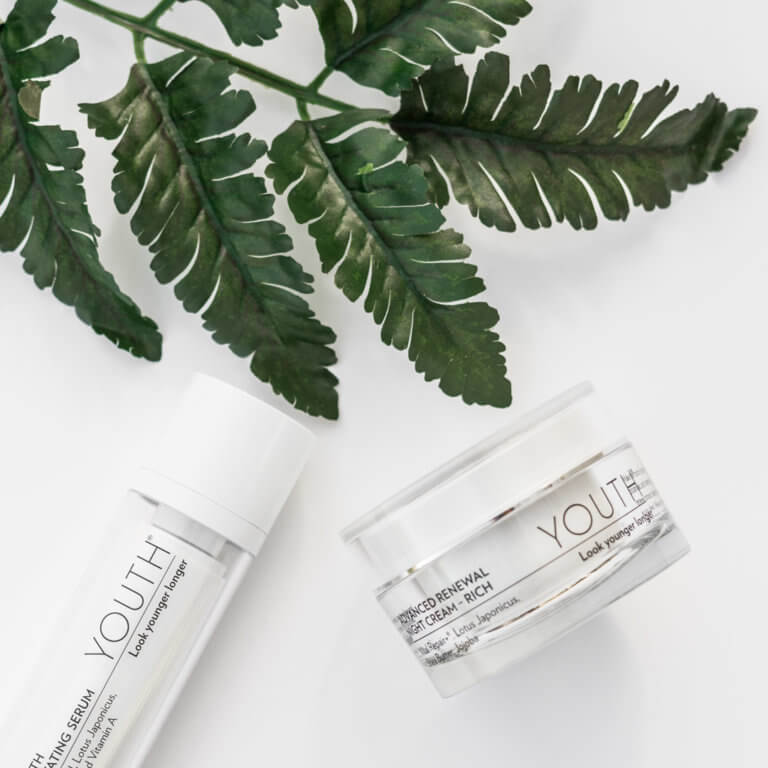 Renew and Nourish Duo
Anyone who is concerned with aging and slower cell turnover will love this duo because it works at night, on the cellular level, to give us back that youthful glow. Youth Activating Serum provides the critical regeneration step with a potent proprietary blend that supports collagen production and renews skin at the cellular level. Just apply the Youth Activating Serum at night and then layer on the Advanced Renewal Night Cream to support your skin's natural cell renewal while you sleep. You'll wake up with younger-looking, smoother, and more luminous skin.
So, if you find your skin going through changes throughout the year, don't stress. Instead, identify the issue and switch up your routine, or switch out a product or two, to bring back your glow. You'll have your skin feeling like itself again in no time.
Grab one for yourself here.