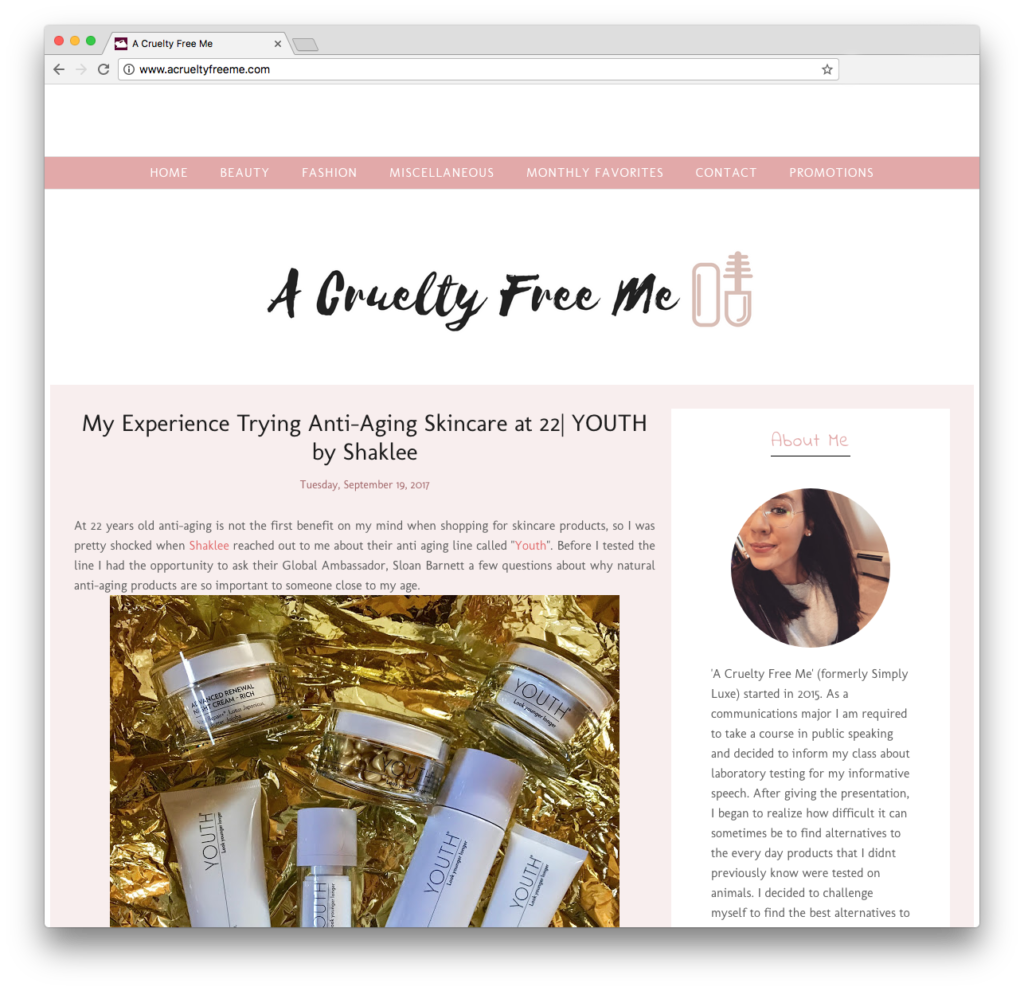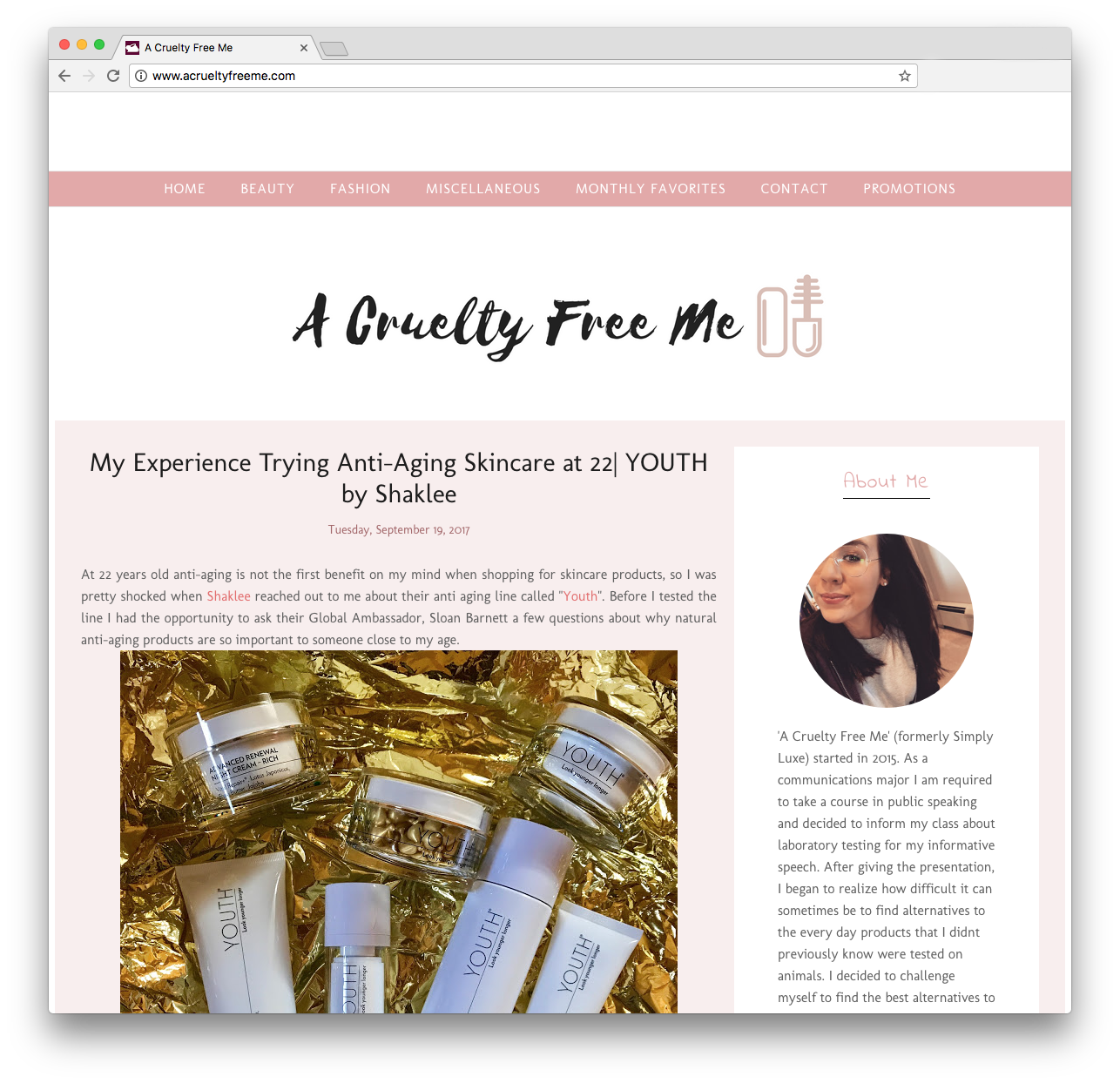 YOUTH® , the new breakthrough skin care collection by Shaklee that targets skin at the cellular level, has been featured in A Cruelty Free Me blog.
With new YOUTH skin care, Shaklee has proven you don't have to sacrifice safety and purity for efficacy. All YOUTH products are designed without the questionable ingredients found in so many other products. YOUTH products are all 100% vegan, cruelty free, and gluten free. And our comprehensive "Free of" list contains over 2,500 questionable ingredients that you will never find in any of our YOUTH products.
"Consumers today are seeking safe products with nature based ingredients.YOUTH products bridge the gap in that they truly work, while providing consumers with products that they can put on their skin everyday, while never questioning their safety. YOUTH is a nature-based product line that satisfies today's skin care consumers who seek products with safety and purity while providing clinically proven results"- Patti C, Author, A Cruelty Free Me blog.
Check out our clinical results. 100% of women were clinically proven to have younger-looking skin and 2/3 actually shifted their skin age into a younger decade with YOUTH.
Subscribe Now to Naturally.