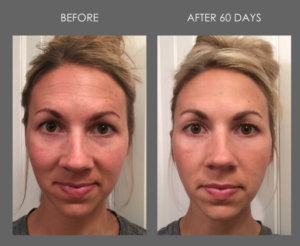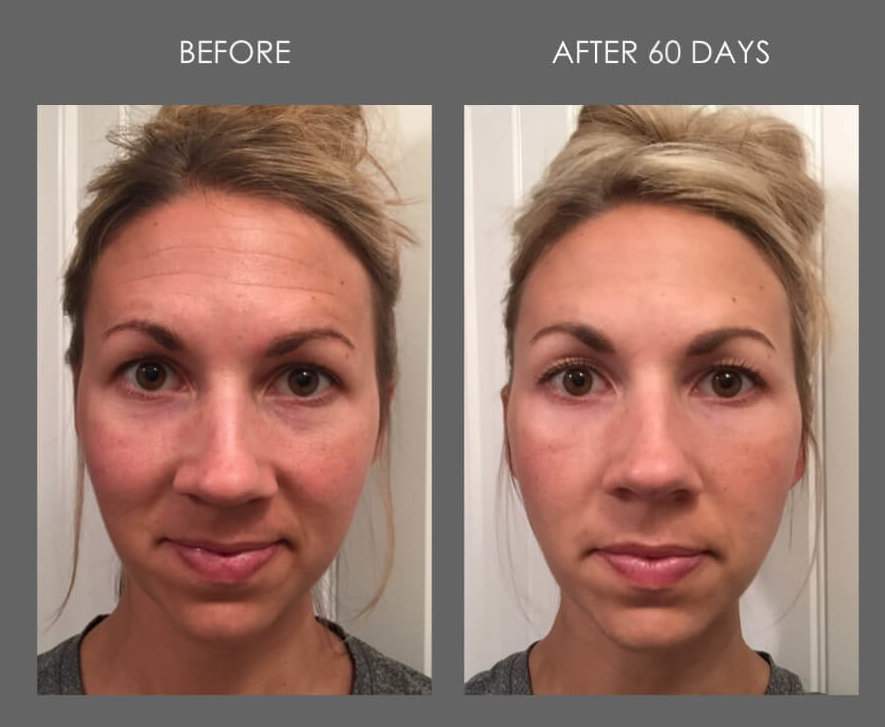 We recently caught up with Shaklee Senior Executive Coordinator, Krystle Gossett and chatted with her about her experience with YOUTH Skincare.
1. Share your YOUTH® story with us, describing your experience with YOUTH skin care products.
I was given the opportunity to be one of the first people to experience YOUTH before it was launched officially in August 2017. I took my before photos and submitted them to Shaklee before starting YOUTH. I remember thinking, "Hmm that's not too horrible…I mean, after all, I have been using Enfuselle® for the last 4 years and saw great improvement in my skin." I began using YOUTH right away and was blown away by the changes I felt in my skin.
You see, since I was a teenager, I always wished my skin felt like my mom's…smooth and soft. I can think back as a kid hugging my mom tightly and how soft her cheek felt against mine. I've never had horrible skin, but I've also never received compliments on my skin either. After using YOUTH for 4 weeks, I began having close friends and family ask me if I had changed my makeup, which I hadn't. In fact, most days I didn't even wear any foundation anymore…just eye makeup. I also was accused of being pregnant, as my best friend said I was glowing and I seemed radiant. LOL…as a mother of 3 babies, that ship has sailed, but I was ecstatic to hear others starting to notice changes in my skin.
It was the "60 day after" photos that blew me away. I did a side-by-side comparison of my before and after photos and was SHOCKED by my own before photos. Looking in the mirror, I could no longer see dark circles under my eyes; fine lines were almost completely gone; and my "expressive forehead" lines were vanishing, too. I was then featured at the Global Conference and my results were on jumbo screens…yikes! I was so proud of my results, though, as a true representation of the amazing effects these products could have!
2. In your opinion, what sets YOUTH apart from other skin care brands? Would you recommend YOUTH to your friends and family?
YOUTH is so different from other skin care products I have ever used in the past. The results are more noticeable on the outside, and I don't have to compromise my standards . Everyone wants to see good results, but no one wants to put questionable ingredients on their skin. The YOUTH products smell incredible and are perfect for all skin types. YES…I shout from the rooftops about YOUTH. Every chance I get, I recommend these products to friends and family and haven't had anyone not love the changes in their skin.
3. Can you share with us some of your top skin care tips?
My best skin care tip is to start with the YOUTH Advanced Anti-Aging regimen and religiously use the 4-step system in the morning and at night no matter what. Listen to your skin…if you feel like you have tingling, dryness, or any other changes you are concerned about, make sure you voice that to your Shaklee distributor. They will be able to troubleshoot with you so you can stay on the regimen for the full 60 days—and you WILL get amazing results. This is not a 2-week program, or even a 4-week program. When you make the decision to start YOUTH, make a commitment to do it for 60 days and beyond for best results!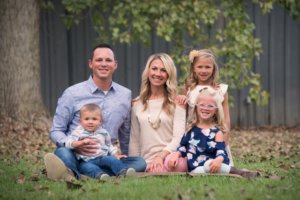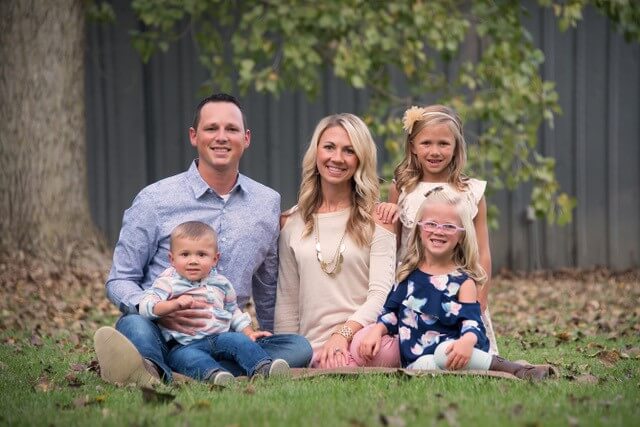 4. Share a few of the compliments you have received after using YOUTH?
MY FAVORITE COMPLIMENT: "Wow, Mommy, your face is so so soft!"
Here are some others:
"Did you change your foundation?" (My reply? "Ha…nope…I'm not wearing any!")
"You look YOUTHful."
"Are you pregnant?—your skin is glowing and radiant."
"I didn't think your skin looked bad before, but geez, it looks incredible now."