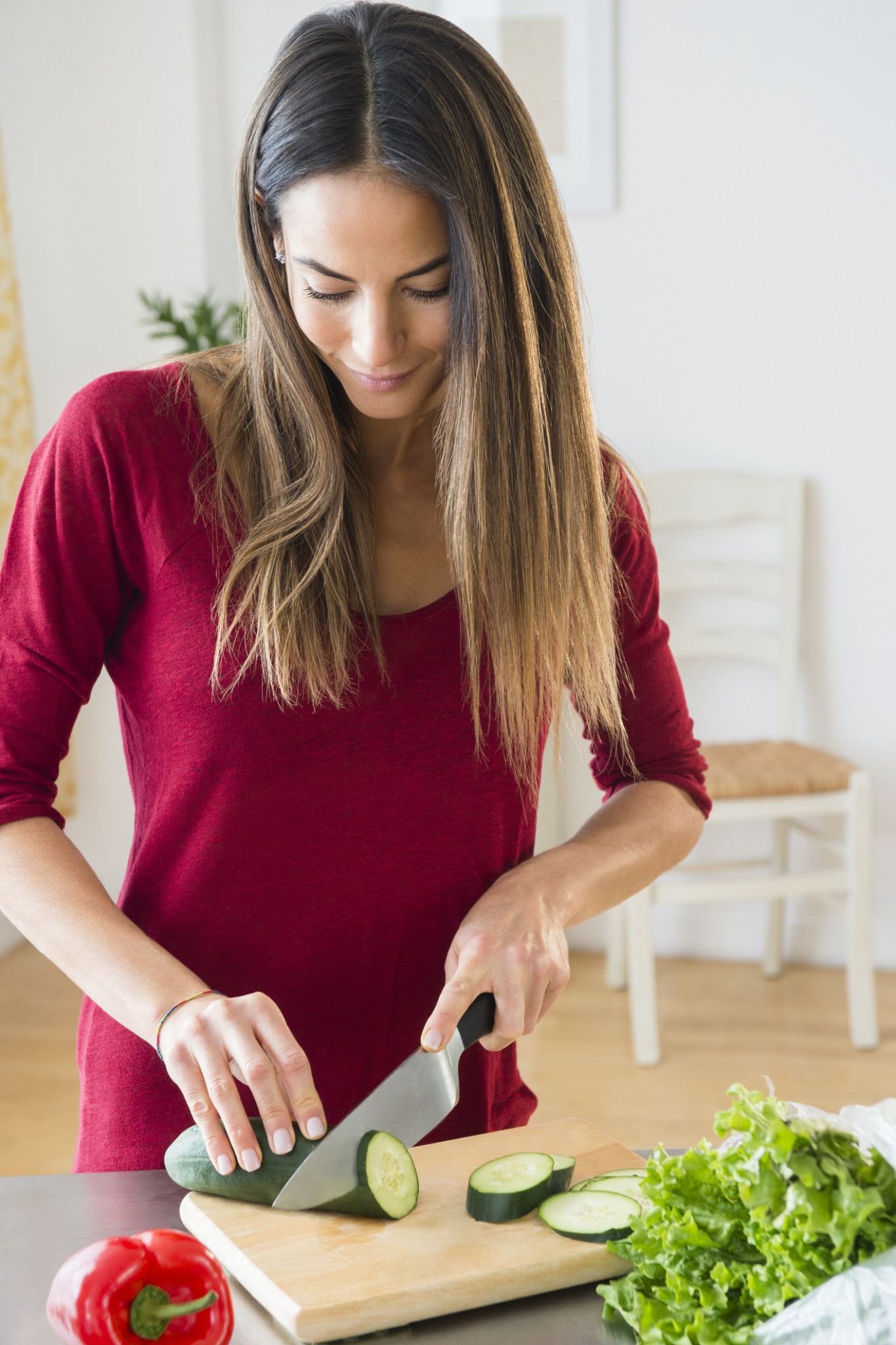 Some women make healthy eating look effortless. But if you were to ask them, they would tell you that (while it may look easy) it has taken them years to learn what works and what doesn't. The secrets to healthy eating are something we all can learn. Here are some tips:
Always have a meal plan: Junk food and fast food are popular for one reason: they are fast and easy. But you can take that approach with healthy foods, too. Protein shakes are a fast and easy way to get enough nutrition quickly (and you can take them with you). Lunch and dinner are just as easy if you plan ahead. Make the most of your dinners over the weekend and freeze them. Try using healthy leftovers for your lunch.
Choose your snacks well before you need them: Most snacks derail us because they are empty calories with little nutritional value. Choose healthy snacks and bring them to your work or school, and skip the vending machines. There are healthy snack bars that support your health, or you can snack on veggies.
Don't be boring: Nothing will steer you away from a healthy eating plan faster than plain chicken and a limp salad. Your solution to boring food is flavor. Jazz up simple veggies with spices, garlic, olive oil, lemon zest, ginger, or even balsamic vinegar. Remember to steam veggies lightly so they don't lose their natural flavor.
Eat a rainbow: It turns out that many of the compounds in plants that give them color are beneficial to our health. While these compounds are not household names, you may have heard of some of them: carotenes, anthocyanins, lycopene, astaxanthin, and others. Choose veggies in a variety of colors to make sure you are getting these health-supporting compounds.
Know the nutrients women need: Women require more iron and calcium than men. Vitamins D and B (especially folate) and essential fatty acids are also important for women's health. Women tend to need fewer calories than men, so nutrient-dense (low-calorie and high-nutrition) foods are important. Supplements can help you cover your nutritional bases.
Cut the junk: Although it may seem as if nutritional advice changes with the wind, this is often driven by the need for a great headline and not by nutritional science. A good diet is high in vegetables and low in processed foods. Cut the junk by avoiding trans fats, processed foods, too much sugar and fried foods.
Be careful with alcohol: Drinking too much can derail your health in a number of ways. First, alcohol supplies empty calories. Second, you tend to consume additional calories when you drink.
Healthy food habits don't have to be difficult. As you start to incorporate these habits into your life, you'll find that you look and feel better—and it will be your friends who are thinking you make it look all too easy.
For more healthy lifestyle tips, Subscribe Now to Naturally.